Poetry Is a Unique Way to Reveal True Emotion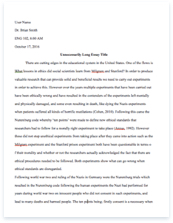 The whole doc is available only for registered users
Pages: 7
Word count: 1570
Category: Optimism
A limited time offer! Get a custom sample essay written according to your requirements urgent 3h delivery guaranteed
Order Now
This remains true rather it be in life, love, or relationships. Love is often discussed in varied aspects including Shakespeare's sonnet 80, Sidney's sonnet 20, and Sidney's sonnet 34. The emotional journey each poet exhibits is amplified with figurative language, metaphors, and imagery. Each poem portrays love but only their perspectives are what distinguish them. With love comes an endless range of strenuous decisions. Perhaps love is undermined and not appreciated when it exists. It is an incredible experience but it is real. It reveals truths, and unshelters one of their comfort zone. The sonnets each display unique encounters but end with a feeling of optimism. In this case, Shakespeare, Sidney, and Spenser's individual encounters expose the emotions their characters experience with affection, misery, and hope in love.
Poems can be simplistic, mediocre, or complex. Although, Shakespeare's writing generally has a deeper meaning to them, sonnet 80 was more simplistic. The simplicity of this poem allows the reader to easily comprehend the writing. Shakespeare's poetry is extremely well known but can be overlooked. In Shakespeare's sonnets, it is evident that his view on love is everlasting but has its insecurities. He states "My saucy bark, inferior far to his," concluding that he feels less than than the "other man". He faces his conflicted emotions as he begins to experience uncertainty within himself and his relationship. For instance, he states "He of tall building, and of goodly pride:" comparing himself to the other poet. He compares his wife's love to being as "wide as the ocean". Similarly, he portrays her love to be both "humble and proud". Shakespeare's sonnet 80, like the others displays love, doubt, and hope. He is faced with the discouragement of another poet writing about his lady.
In addition, the uncertainty created discomfort within Shakespeare's character. This action makes him experience an emotional strain and self-doubt. The emotional strain begins when he convinces himself he is unworthy of her love and attention. The reader is able to connect with Shakespeare's experience because he uses lots of metaphors and figurative language. He creates an image for the reader by comparing his wife to the ocean. He refers to himself as a "worthless boat". In the same way he states "Whilst he upon your soundless deep doth ride; Or, being wracked, I am a worthless boat," using imagery to compare himself with the ocean. Although love starts to go against his favor, his hope remains. This is a big message in all three sonnets. He ends by expressing "Then if he thrive and I be cast away, The worst was this, my love was my decay." showing his optimism that remains. Love is the main force and is evident that even if all else fails, it is better to have loved and lost than to not have loved at all. All in all, love may prevail but his faith doesn't. He believes his love will endure and although he is the underdog, he is still able to love fearlessly.
Moreover, love can cause an endless amount of pain. It can be fought for and still create chaos. Sidney's sonnet 20 presents imagery to captivate the audience into his experience with cupid. Astrophil is struck by cupid each time he gazes into Stella's eyes. The reader is welcomed to his journey of falling in love with her. Her dark black eyes are where cupid lays. For instance, Sidney states "While that black hue from me the bad guest hid:" describing her captivating eyes. Although he is aware of her entrance, he can't seem to escape her intrudence. He was sideswiped by love "Who like a thief hid in dark bush doth lie,". This may strike romantic to the reader but it's anything but the least. His encounter with love is hypnotizing. He wants to withdrawal from her embrace. In failure to do so, he warns others to run away from cupid.
In other words, it is as though these feelings couldn't have been provoked. Due to this Astrophil becomes disengaged. In like manner, Sidney's perspective of love in comparison to Shakespeare and Spenser's is more realistic and eye awakening. This sonnet's word choice was extremely unique. Since imagery plays a big role, sidney wrote "Fly, fly, my friends, I have my death wound, fly; See there that boy, that murthering boy, I say,". The repetition of the word fly implies that a message us being relaid to those around him ingeniously. Since receiving his "death wound", he reiterates this word to display the urgeness to his friends. In doing so, he was able to predict cupid's arrow getting ready to aim. Pursuing this further, he expresses "But straight I saw motions of lightning grace," proving he was aware of what was to come . This is seen when he realizes he missed his opportunity to fly away from cupid before Stella's love shot him. When doing so he uses the words"lightening grace" to describe the thief that "pierced his heart". Personification is used when describing about her presence. His emotions of depression are so overwhelming he is able to vividly present them to the reader.
All in all he was deprived of the warm embrace happy love endures. Sidney's work is unapologetic and honest. On the contrary, one is able to connect with his experience because he doesn't shy away from exposing his discernment.
Again, in comparison to Shakespeare and Sidney, Spenser's despair in his relationship is captivating his happiness. Perhaps the experiences these men exemplify are unintentional. Likewise, Spenser's sonnet 34, uses imagery with connections to the ocean. In addition, he compares the stars to his beloved lady and the clouds as the distractions. Spenser's mission in this poem is to reach land and love again. He discusses love versus lust, as well as rejection. Spenser insinuates a tone of vulnerability. He is hopeful that the light of the star guides him back. In one instance he states, "So I, whose star, that won't with her bright ray
Me to direct, with clouds is overcast" the light represents his trusty wife. In other words, she is his guiding star and without her there is nothing to lead him through the storm. In this case, he is the ship and the ocean is the world. He is experiencing a predicament that has caused darkness in his life, yet he remains hopeful. In fact, he states their love kept him from darkness and depression.
For this reason, he loved her so immensely the feeling won't leave him. The use of repetition firmly drives this poem as well. For instance, rejection is presented when he asserts "doe wander now in darkness and dismay, through hidden perils round about me plast…Till then I wander careful comfortless, in secret sorrow and sad pensiveness." repeating the wander. As a matter of a fact, the word wander is frequently mentioned. Spencer encounters a relationship with a woman whom he loves and is married to. On the contrary, he remains optimistic stating, "Yet hope I well that, when this storm is past," in hopes that he will see better days. As a result, his misdirection has led him to lose his way. With his hopes remaining he states"shine again, and look on me at last, with lovely light to clear my cloudy grief." showing how he hopes she will make his life whole again. The reader is left to conclude that he is lonely as he wanders in "darkness and dismay". Because of this, he is convinced that until she forgives him, he'll just live a sad life with dark thoughts.
Furthermore, these poems allow the reader to receive an exclusive insight on their inner battles with love. Love can be an amazing thing but it can be corrupted, toiled, and damaged. Shakespeare, Sidney, and Spenser each experience love on their own scale but all in all battle the emotions they endure throughout their relationships. They all write about a love that is insecure and fragile. There is sorrow within the characters as they remain hopeful for a love that will last. Perhaps they aren't battling their partner but their innervoices. Their subconscious weighs heavily on their minds. This causes them to doubt their circumstances but ultimately leads them all back to where they begun. Each poem portrays love but only their perspectives are what distinguish them. On the other hand, Shakespeare and Spencer are more subtle about their trauma with love, they each contain the same message.
To conclude, it is evident that the poets all experience a hardship in their love life. Although they are surrounded by an overcast of darkness, they remain hopeful for change. Their insecurities of the unknown is what ultimately restrains them from knowing the joy that love could bring. Moreover, they want to be warriors and self-made independent men, but will never succeed unless they have their partner to keep them levelheaded. This concept is without a doubt corrupt on the other hand. But without love, they feel sorrow and rejection. Not only does this feeling translate into their relationship but in their personal life as well. Unless they are able to rid the doubt they endure, their happiness will never exist and their relationship will continue to fail. The exaggerated use of imagery, personification, and metaphors allow the poets to relay a clear understanding of their thoughts. In any case, Shakespeare, Sidney, and Spenser's individual encounters expose the emotions their characters experience with affection, misery, and hope in love.
Related Topics