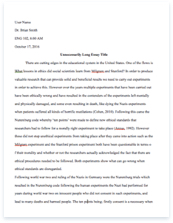 The whole doc is available only for registered users
A limited time offer! Get a custom sample essay written according to your requirements urgent 3h delivery guaranteed
Order Now
I. Summary
In Ayala Museum in Makati there can be found the Gold of Ancestors. There are 1000 gold artifacts that was found in 10th century, 100 years has passed. Some of the gold displayed were necklaces, bracelets, belt, figurines, and mythological characters. 22-24 karat gold that the Ayala Museum have. Our ancestors used gold in their every day living. It has been part of Filipino lives from birth to death. They also used Death Mask Gold for burying. The Philippines was abundant of gold before. They make things by gold and turn it into another shape with the use of old equipments. Filipinos used to wear gold from head to toe and you can identify their social strata according to what they wore.
Much gold are minerals. Some of the gold in Museum was dug and found by an ordinary person. He is Berto Morales, a farmer who discovered the treasure ancient golden jewelries in San Miguel, Surigao Del Sur in 1981, 30 years ago.
II. Opinion
It's good to know that there are many gold artifacts found in our country and it helps a lot for our country's pride. I feel overwhelming for our ancestors for being resourceful and for the museums in our country for keeping and caring our country's prosperity. What we have in our country can't be paid of millions of dollars because what we have today and what we had before will always be remarkable to our mind and to our hearts.
III. Recommendation
Filipino people must appreciate on what we have in our country especially on what our ancestor's heritage. In order for our country to get better, Filipinos must be more responsible, more resourceful and more appreciative.
Part 2 : GOLDEN TARA
I. Summary
The Golden Tara or also called as The Agusan Gold Image was accidentally found by a girl Manobo on July in Wawa river, Agusan Del Sur. The Golden Tara is a word of Sanskrit which means a Goddess in Valjryana Buddhism. It is a solid gold statue of Hindu-Malayan goddess with the weight of 4 lbs with the tall of 5-inch .It has 21 karat gold.
The Agusan Coconut Company kept the Golden Tara in 1918. Dr.H.Otley Beyer, Father of Philippine Anthropology and Arch, convinced the government of the Philippines to buy the Golden Tara for the National Museum. In 1920, the Golden Tara was sold to Americans in the amount of 4,000 pesos. In 1922, the Golden Tara was brought to the Field Museum of Natural History in Chicago, USA that was built on 1893. They displayed 21 collections of artifacts and
fossils that came from different countries in the world including the Golden Tara or Agusan Gold Image. There were 10,000 artifacts brought from the Philippines 100 years ago that were hidden in their museum.
In Butuan, Agusan Del Norte you can see an image of Golden Tara that has a tall of 3 ft that was acquired by the Americans in 1922 bought by the wife of Governor General Leonard Wood. There were reflections of Golden Tara displayed in their souvenir shops in Butuan.
II. Opinion
The Golden Tara should be in the Philippines . If only our other ancestors cared and gave appreciation to the Golden Tara, it may not be displayed in museum of other country. The Golden Tara is exceptional and incomparable and it has to be in a place where it was found and where it belongs.
III. Recommendation
Government officials must have to do something in order to bring back the Golden Tara in our country and place it in our own museum. Filipinos deserve to have the Golden Tara because it is our own wealth and they have nothing to do about it if Filipinos would push to bring back the Golden Tara in our country with the help of our government officials.
Part 3 : MAITUM JARS
I. Summary
The Maitum Jars or Anthromorphic Jar is a jar that has a shape and face of a person. It used to be lay of water and human skeleton or called as a secondary burial jar. It was discovered by group of rebels in Saranggani Ayuv cave in Mindanao on 1991. Rebels expect for gold but they discovered something which they think better from gold.
The Maitum Jars were treated as cultural treasures and important culture properties. It serves as face of a person before, about 2000 years ago. It was believed that it connects the life and death of ancient people . It has 100 head jars that was 2000 years ago. Most of the Maitum Jars now were scattered in the market. It can also be found in the Maitum Museum yet they just only displayed the reflections of Maitum Jars and hide the original Maitum Jars which are now already broken.
Many people were collecting the Maitum Jars as they heard about the gossip. Some were keeping the jars and some were selling the Jars in the amount of 300,000 – 400,000. The cave where the Maitum Jars were found and also known as the most important cave of Mindanao has left nothing.
In the year of 2008, there were 22 sacks of broken anthromorphic jars arrived from Sultan Kudarat and only 16 of sacks out of 22 were brought to Saranggani Police Office to look over it. They tried to approach to museum if the broken anthromorphic jar can be able to display in the museum but it didn't qualified for it was broken.
II. Opinion
The Maitum Jars were not appreciated by the people who live near in the cave where it was found. It is very regrettable, because of Filipinos self-centeredness and greediness they don't think the importance of our country's prosperity just like the Maitum Jars. Instead of caring the jars and bring it to the museum, they sell it. If only they brought the jars in a museum maybe it can be seen completely until now and displayed in the museum and where many Filipinos could see and understand more about our history.
III. Recommendation
People in the Saranggani should care about the jars and brought it to the museum in the first place. The jars were already broken and the only thing people can do about is to mend the pieces of jars. Filipinos should less their self-centeredness and greediness and think more about of country's development.
Part 4 : HIKAW NI LAPU-LAPU
I. Summary
Lapu-Lapu was illustrated by history as a brave datu of Mactan. The first one who fought with the Spaniards who intend to invade the Philippines
In Boljoon, southern tip of Cebu can be found the Cebu's Heritage frontier. There are some archaeologists from National Museum who discovered the ancient burial site near in an old church. The age of burial site was between 15th and 16th century. The archaeologists found 15 corpses.
According to archaeologists before we were invaded by the Spaniards, we already have our system in burying like if the deceased is a girl, the hands were placed cross in their private parts and there is a jar beside their dead body while if the deceased is a boy, the hands were placed cross in their chest that symbolizes the strengthens and braveness.
The most important heritage of Baljoon was gold. In a museum there were necklaces and other jewelries that were dug in Boljoon. There can be seen the earring that may have the connection of our first hero, Lapu-Lapu. It was believed to be once used by Lapu-Lapu that was found in an archaeological dig.
The earring was observed and debated in Museo Sugbo by expert, historian, and archaeologist in the Philippines. It was debated if who's the owner of the earring, was it belongs to Lapu-Lapu or Raja Humabon?
II. Opinion
I was surprised and also glad when I saw that there was an earring found by archaeologist that was owned by one of our hero in the Philippines. Those things like this should be kept. The earring was one of a kind and will always leave a remark in the Philippine history.
III. Recommendation
The earring should always be placed in a museum and everyone should see the earring to be able to know and understand what is behind in that earring that left a mark in the Philippine history. Filipinos should value this thing because it was owned by the one who took the risk to fight agains the Spaniards who intend to invade our country.
Part 5 : BAYBAYIN
I. Summary
In Monreal Masbate, there were rocks with a carve of Baybayin found by some students of Rizal Elementary School. The principal of the school noticed the rocks engraved and they called it as Rizal Stones. The word engraved in the rock was suspected as Baybayin, an ancient way of writing of our ancient ancestors.
It was believed that the rock engraved before the Spaniards came, when the Spaniards sovereign and little by little the Baybayin was erased from the mind of Filipinos and seldom mentioned about it .
According to the one of Baybayin expert, in a huge rock with a carve more than 100 years that was found possibly states a ritual or pleading to the spirits to accept the offers. According to one of the anthropologist, the symbols carve in the rock were possibly a command between the year of 1400 and 1500.
In 1989, there was a piece of bronze or "tanso" that was dug in Lumbang River that was called as "Laguna Copper Plate" that means of Datu's forgiveness to those people who was in debt in a year of 980.
In 1961, there was a Calatagan Pot that was dug in Talisay Calatagan Batangas; it contained the prayer that asked the spirits and deity to heal the people with sick.
II. Opinion
The kind of writing like Baybayin should be known by Filipinos because it was used to be writing of our ancestors. It's very regrettable and disappointing that Filipinos had forgotten the Baybayin and rarely introduced to young ones. Most of the people don't know about the Baybayin. I admire our ancestors on the way of their writing because they show how they praise and worship our God and how great their faith is. The Datu also acted as a role model that showed his way of forgiving through writing.
III. Recommendation
Those experts of Baybayin must encourage Filipinos to know about the Baybayin and learn to understand the writing in order for the Filipinos to be knowledgeable about the ancient writing that was used by our ancestors. Experts should introduce the Baybayin to Filipinos because only few knew about it or even familiarize it. The Baybayin must be exposed and not to be hidden because it has been part of the history of our country.
Part 6 : NATIONAL MUSEUM
I. Summary
National Museum is a place where millions of artifacts can be seen. It is full of history of our country. It shows and manifests our history, artworks and the considered wealth of our blood. It cares our ancestor's masterpieces and heritage. There are 500,000 people in every year who visit the National Museum including the foreigners. According to the director of National Museum of the Philippines, the museum exists to preserve and promote the cultural heritage and natural heritage of Filipino people, historical and unique objects, exhibits art of our ancestors from thousand of years ago.
The National Museum is lack of space, technology and the other objects were placed everywhere in a room. Artifacts of our ancestors were also hidden in a small box. Some of the objects were broken and they just mend it.
The National Museum is asking for more equipment, more personnel, and more space, upgrade the galleries and the building.
II. Opinion
You can see that the National Museum is lack of equipments, personnel and space and you can also see that only few were displayed and few visit the Museum. There was also a dumpsite in the other side of the Museum which is not good for the sight and for the smell of surroundings. The artifacts were position in improper place. They need a lot of things and they can achieve it if there are donations coming from our government or even from the volunteers.
III. Recommendation
The government should give donations to National Museum in order to renovate the building and expand the spaces and to upgrade the gallery and be able to display all the artifacts and artworks. The Museum should be friendlier, more beautiful, more pleasant, and more comfortable for the people so that they will be encouraged to visit and be able to understand and cleared of what we had in our history, how wealth our tradition, and how efficient our ancestors are.
Related Topics