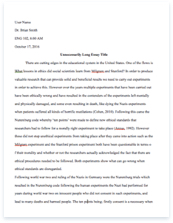 The whole doc is available only for registered users
Pages: 12
Word count: 2921
Category: Company
A limited time offer! Get a custom sample essay written according to your requirements urgent 3h delivery guaranteed
Order Now
Company Overview:
Pfizer is an international pharmaceutical company and is considered one of the leading companies in this industry with Lipitor and Viagra as its most known manufactured drugs. The company grew from a one building medicine manufacturer to a multinational company running its operations all over the world. In addition, the mergers and acquisitions that the business went through ensured that Pfizer name is associated with any global resource specialized in health and well-being industry. In fact, Pfizer Mission statement as stated on its website is to be the world leader in health care and well-being of human kind all over the world. The mission statement of the company is clearly comprehensive and optimistic. The company indulges in serving the community and in practicing high social responsibility attitude. The company also exhibits great corporate governance and expresses itself as a leader in corporate governance. It is clear that Pfizer tries to establish itself as a social responsible, community directed and environment friendly company. The company, Pfizer, is the manufacturer of successful drugs and vaccines that save lives of millions across the world such as: Advil Nevertheless, the CEO letter clearly states that maximizing shareholder profits is a key strategic imperative that the company understands and comprehends.
The CEO letter to investors clearly states that maximizing shareholder profits is the second most important imperative to the company after leadership and innovation. This expressed desire of Ian Read, CEO of Pfizer, contradicts clearly the views of Peter Drucker who believes that the purpose of a business should not be to maximize profit to shareholders only; other stakeholders and mainly customers should be considered. Furthermore, this expressed imperative contradicts the image that Pfizer draws of itself on its own website as a company concerned in social and community responsibility and in serving mankind or health and well-being of humankind all over the world.
This clear CEO letter clarifies to investors that the company promises profit and revenue maximization to all its shareholders. In fact, the mergers and acquisitions and the selling of subsidiaries in the last couple of years clearly illustrate the company's efforts to elevate its decreasing revenues rather than serving the community or being social responsible to other shareholders as it allegedly claims on its website (refer to income statement in the appendix to view the percentage of decrease in revenues).
Looking back at the strategy of Pfizer and its history, it is crucial to acknowledge that the current CEO Ian Read was appointed as a CEO only two years ago. This crucial change in the past two years explains the struggle that is noticed in the strategy of the company. Ian Read, clearly through his strategy is trying to please the shareholders who were raged actually at the previous CEO Jeff Kindler. Kindler resigned in December 2010 after his cost cutting strategy and leadership style were questioned and attacked. Kindler's strategy and focus on research and development and price cutting to serve customers more undoubtedly outraged stockholders and other executives who were concerned more about profit maximization and revenue generating. The resignation of Kindler caused Pfizer stock prices to drop significantly from $49 to $17 at the end of 2010 and the company seems to be struggling ever since not only due to the CEO adjustment but also due to the change in tactic and approach that the new CEO imposed. Ian Read as Pfizer's CEO is clearly leading the company into a strategy of maximizing profit margins, return on equity and earnings per share to please and satisfy the shareholders who were once outraged at the former CEO's strategy.
In concluding the overview of Pfizer and its strategy, a question about its current goal of profit maximization should be made. Rose and Hudgins did emphasize that the purpose of a bank or financial institution should be to maximize shareholder value; however this might not apply to a pharmaceutical company that proclaims that its main mission is to serve its customers who are in this case patients and to assure well-being of human kind across the globe. The primary purpose of an international pharmaceutical company such as Pfizer should be to research and develop more medicines and cures to incurable diseases and to provide cure and medicine to needy patients across the globe even though this could affect its profit making or could outrage its shareholders. The financials of Pfizer in the year 2012 express the selling of several Pfizer international subsidiaries and decrease in research and development costs. These actions could be questionable by observers as they clearly might affect the stock price and please the profit maximization theory but at the same time peril interest of other shareholders of the company such as customers, employees and the society as a whole.
Pfizer Financials Review
Investors looking to invest in Pfizer would be interested in viewing its financial reports over the past years to evaluate the profitability and growth of the company. Pfizer is an international company with stocks trading on New York Stock Exchange market. The stock value of Pfizer as of April 5, 2013 is around 29.10 and the stock symbol is PFE. Dividends are said to be paid quarterly and Pfizer annual payout with the current price or annual dividend rate is approximately 0.96 with a dividend yield of 3.30%. Information gathered for this paper suggests that Pfizer chooses to pay its dividends on a regular basis to please its investors and shareholders. According to PFE data available on finance yahoo the stock's price fluctuated between 16.19 on January 2011 and 29.10 in April 2013. In my opinion, this provides a wide variance when comparing the stock price across the past two years only. Nevertheless, as previously mentioned evidence show that the resigning of the former CEO affected Pfizer stock market and price.
Other information contained in the financial reports and might be of interest to investors is the amount of debt that Pfizer heaves. The 2012 balance sheet reveals that Pfizer total debt accumulates to 37.49 billion. The total debt to equity ratio can be calculated to reveal an amount of 45.90. These data could be a concern to investors however when compared with the value of the enterprise of 214 billion dollars or the value of total assets of 61 billion dollars; the amount of debt is considered acceptable and should not be a main concern. Information about other Pfizer financial ratios such as profitability ratios is crucial for investors to analyze the financial situation of the company. The operating profit margin ratio is calculated to reveal a 32.54% and the gross profit margin ratio reveals a percentage of 24.70%. These ratios reveal that Pfizer as a manufacturing company is profitable or is making a considerable amount of profit compared to its operating activities. According to stock-analysis-on.net, profit margin has grew or increased across the past couple of years. On the other hand, return on assets and return on equity amount to a respectable 6.42% and 11.59% respectively.
Additionally, Pfizer 2012 revenue totaled 58.99 billion dollars and revenues per share computed approximately 7.93. Gross Profit stated in income statement totaled 47.65 billion dollars and earnings before interest or EBITDA are stated to be 26.22 billion dollars. Moreover, net income available to common shares amounted to 9.49 billion and diluted EPS as calculated to reveal 1.94. All these information provide an investor with a valuable oversight of how profitable an investment in Pfizer's stock would be. Remarkably, Pfizer current ratio equals to 2.15. Overall, Pfizer financial analysis does present investors with a positive image about the company and about investing in it for future profit.
Competitors and Industry Analysis:
The healthcare industry and market keeps evolving and technology in research and development helped more competitors enter the market through the years. However, since Pfizer is one of the leading and major companies in the industry only a couple of companies are considered as a real competition or threat. According to Wikipedia the main competitors of Pfizer judged upon and ranked by revenue are Johnson & Johnson, Merck & Co. Inc, Novartis AG, and Sanofi. These four companies are considered to be the biggest three competitors of Pfizer. Vaccines and medicines developed by Johnson & Johnson Company in the last couple of years helped it become the biggest competitor of Pfizer after it was Merck & Co. for many years.
Thus and according to the data presented in the table above, Pfizer has the highest gross margin, EBITDA and operating margin. On the other hand, Pfizer's EPS and P/E are lower than its competitors. In other words, investors looking for easy and fast return on their investments would rather buy stocks of competitors over Pfizer stocks. However, investors with long-term investment intents could require more data such as Pfizer profit across the years to decide whether to invest in it or in a competitor stocks. For example, Pfizer's dividend yield on April 6th is equal to 3.30%, this amount is ranked as the 7th in pharmaceutical companies dividend yield rank but is still higher than Johnson & Johnson's and other competitors dividend yield.
When analyzing Pfizer stocks against its competitors and the industry it is crucial to study the amount of market capital that this company invests in the industry. Pfizer's market capital is also ranked the second after Johnson& Johnson; this means that Pfizer is one of the biggest investors in the research and development of healthcare industry. It is vital to note that Pfizer sold its consumer healthcare business to Johnson& Johnson back in 2006 and helped create its number one competitor nowadays. However, Johnson & Johnson could be Pfizer's competitor in consumer healthcare sector only but not in the other sectors such as biopharmaceuticals or neuroscience.
Management and Decision making overview:
To analyze more the financial situation at Pfizer, viewing internal decision making and managerial performance across time is vital. As a big pharmaceutical company operating worldwide and serving healthcare sectors, Pfizer faced its own share of scandals and opposition. Whether corruption and bribes scandals or opposition of its drugs testing procedures, these scandals surely affected Pfizer stock market and financials at one point.
The most recent scandal that Pfizer faced was the claims that it allegedly paid millions of dollars as bribes to secure and build its business in China and Europe. Although Pfizer chose to pay its charges, its management refused to admit any guilt or any knowledge of the alleged act by its employees. The charges amounted to $60 million dollars and Pfizer paid the amount by august 2012 closing the case. The countries that were involved in the scandal are Russia, China, Serbia, Italy, Croatia, Bulgaria and Czech Republic. The management's decision to cooperate with the investigations and pay the charges although it admits no guilt proved it's ethical and due diligence approach to solving problems facing the company.
Another big scandal for Pfizer happened in the year 2009 when a drug called Bextra was pulled out of the markets for the complaint of misleading customers. The drug was proved by the FDA for treating Asthma but was mislabeled to mislead and defraud the public. The fines for fraud mounted for billions and a regional manager was fined a $75,000 with a two years' probation sentence. Again, Pfizer with its subsidiary Pharmacia admitted to committing the offences but the CEO of the company did not receive any charges. By expanding the drug uses, Bextra increased sales profits for Pfizer for billions and billions of dollars; however the side effects such as heart attacks and strokes were the major problem that revealed the fraud secret to the public. Although management decision in this example was to admit the guilt of fraud and pay the fines, public view of the management of Pfizer and its ethical approaches to drug manufacturing and human being health was shaken. Many viewed the company and its management as a greedy animal spirited money making business. Perhaps, the fall in stock prices in 2009 and 2010 and the drop of sales was caused by the surfacing of this specific scandal.
In 2004, Pfizer withdrew its diabetic drug Rezulin and settled lawsuits against it with $60 million. The drug caused liver failure to numerous patients and most of them died as a result. The excuse that Pfizer made was that the drug was manufactured and developed by Warner-Lambert shortly before it was acquired by Pfizer.
Other scandals that involved Pfizer names in the early 1990's were due to fatalities caused by the dysfunctional heart valves manufactured. Thousands of law suits piled against Pfizer made the company face a very critical situation. Pfizer chose to end the production of valves and settle the lawsuits with over $200 million compensations as a consequence. This discontinuation of product and lawsuits did not only affect Pfizer's reputation but also financial situation. Management chose to overcome this crisis by spending more in R&D and in practicing social responsibility acts. The management decision that caused such a scandal clarified how focusing on profits alone sometimes lead to stakeholders being mistreated quite often.
Moreover, Pfizer was faced with international scandals that raised questions about its acts. For example, a case was filed against Pfizer for violating international laws and testing an antibiotic on Nigerian children without parental consent. The case went on for about nine years before Pfizer agreeing to settle it with an amount of $75 million. Scandals of management practices were associated with this case and evidence suggest that Pfizer tried to drag Nigeria's former attorney down to get away with the case. The case ended with Pfizer having to declare an apology to the public and to the doctors without borders organization. Another international scandal of Pfizer involved its employees this time, one of its main stakeholders, as employees in its Peurto Rico branch filed a suit against it in federal court. These workers alleged that Pfizer management failed to manage their pension and retirement plans causing them and their families' losses in millions of dollars. Lastly, a former Pfizer scientist filed a case against the company in 2010 claiming that worker safety procedures inside Pfizer lab was not practiced successfully and thus caused her to get sick with a genetically engineered virus.
To conclude, Pfizer's management decisions to deal with the previously mentioned scandals and parties affected within provide investors with a glimpse of the risk undertaken. It is obvious that Pfizer's management undertakes a lot of risky projects or products to compete and prosper. Scandals that Pfizer faced assure that managers might have underestimated or ignored risks such as legal liability, labor and political risks. Pfizer management decisions fall under the theory of "Goals Gone Wild" that Ordonez and her colleagues explained in their 2009 paper. Pfizer management and CEO (previously mentioned in company overview part of this paper) had undertaken risky projects with the goal of making profit and maximizing shareholders wealth, putting other stakeholders such as employees, consumers and society interest in risk. Moreover, such acts and decisions affected the reputation of the company over the years and proved that Pfizer carelessly approach risky projects with the goal of making profit even though some of this profit might be decreased with settlement of lawsuits. This point was made about Pfizer by many critics who have followed Pfizer scandals history. Martha Rosenburg for example described Pfizer in her article as "The Drug Giant that makes a bank from drugs that can kill you!!"
Conclusion
According to Pfizer's last year dividends per common share was 0.88. If an investor plans to hold Pfizer share for 5 years, the NPV of the common share would be approximately $28. This value is close to the current Pfizer stock price of $29.10. Thus, with this information and the previous ratios information presented in the financials overview, an investment in Pfizer's stock with a required rate of return of 10% looks profitable and preferable. In addition, the following profitability ratios approve Pfizer's shares as a profitable investment: Profitability Ratios
Overall, Pfizer's ratios provide confidence about the continuity and profitability of the company. An investor looking to buy Pfizer's stocks would be confident of how rewarding the returns of his/her investment. Pfizer stock value as one of the leading pharmaceutical companies in the world provides a great addition to any investor portfolio, according to my analysis.
On the other hand, Pfizer management should start enhancing its company value by avoiding scandals and legal risk before other competitors take advantage. Risk management should be implemented more seriously to avoid any future fraud or defect in products resulting in lawsuits or cases against Pfizer. With the current product pipeline and research & development activities, Pfizer production options should be less risky and manufacturing choices should be approached with extreme due diligence practiced by the management. Moreover, CEO and board of directors' goals should not be profit maximization to satisfy shareholder; the main goal or objective of Pfizer should really be what is mentioned in their mission statement "to serve healthcare and human well-being". By following their mission statement Pfizer is ensuring to satisfy all its stakeholders including shareholders, employees and consumers. In other words, Pfizer executives are now falling into the profit maximization myth and this is my opinion is causing most of the problems and scandals it is facing. Getting out of the profit maximization myth and generalizing Pfizer goal to satisfy all of its stakeholders will definitely benefit the reputation and financials of the company.
Related Topics