Peter and the Starcatcher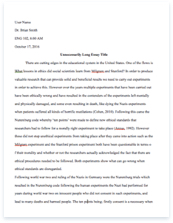 The whole doc is available only for registered users
A limited time offer! Get a custom sample essay written according to your requirements urgent 3h delivery guaranteed
Order Now
Peter Pan never wanted to grow up, but why? When did he conjure his aversion to grown ups?Peter and the Starcatcher, a novel by Dave Barry and Ridley Pearson; adapted for the stage by Rick Elice, with music by Wayne Barker; paints a beautiful picture of Peter Pan's origin story. All questions are answered and our eyes and ears are satisfied by the whimsical performance. On November 16th 2017, SASHS Drama Club performed Peter and the Starcatcher directed by Luke Reed. This was the best high school theater production I have seen. The lines from one character to another flowed as if we were eavesdropping on someone's conversation. Most importantly, you could see true passion for theater in each actor no matter the size of their part.
As I entered the theater I was greeted by one of the actors (I assumed because of his lapel and costume) singing, "Welcome to the show. I hope you enjoy the performance." Before the show started the director came out and explained the unwritten rules of the theater: turn off your phones, no flash photography, ect. The lights slowly turned off and the scene was set. The set consisted of a large wooden structure resembling the deck and scaffolding of a ship. On the left side of the scaffolding was a "fireman's pole" and on the right side a curved staircase. A bridge connected two towers on either side of the scaffolding and ropes and nets were hanging from multiple parts of the structure. On the left side of the stage was a drum set and piano; the drum set was well hidden behind the scaffolding because it didn't fit the time period of 1885(I'm just a very observant person).
We are introduced to multiple characters in the prologue including: Boy(Peter), Molly Aster, Lord Leonard Aster, Ted, Percussion, Black Stache, and Smee. Peter, referred to as Boy because of not yet receiving a name, says with big eyes, "When I was a boy, I wished I could fly." Several characters agree, including Molly Aster, a 13 year old girl and the daughter of Lord Leonard Aster. "Eventually, of course, we dream other dreams." said Lord Aster as other characters continued piggy-backing off each others lines. "We change. – We grow up. – It always happens. Nothing is forever.- That's the rule. – Everything ends. – And so our story begins."
Lord Aster was knighted by Queen Victoria – GOD SAVE HER: all would shout after her name was said– and was sent on many missions. He took Molly on every mission since her mother died when she was just six years old. A life that made her insatiably curious, insufferably bright, and pretty much friendless at school. Captain Robert Falcon Scott of the Neverland was supposed to transfer Lord Aster and the Queen's chest to Captain Bill Slank of the Wasp for safe keeping. They didn't know that a group of pirates have captured Captain Bill Slank and taken over the Wasp and eventually captured Lord Aster and the Queen's chest. Black Stache, played by Luke Lyman, was impeccable with his capricious emotions and reactions. His right-hand-man Smee, played by Mady Rosenberry, was equally brilliant. Smee, through a carefree and oblivious personality, brought perfect comic timing to the stage. Together they opened the Queen's chest to see nothing but sand.
Meanwhile on the Neverland the orphan boys, Peter, Ted, and Percussion, met Molly and they explored the ship together. She told them the story of Sleeping Beauty and they intently listened. Molly was the closest thing to a mother that they would ever have. Ted, the loving teddy bear of the group, even called her mother. Ted was usually chastised by Percussion because of his unspoken, but seen, want for a mother. Percussion was bossy, pessimistic, and thought he was the leader; but I didn't hate him. He also had an unspoken feeling. He was hurt by all of the adults who treated him as a burden. Maddie Madamba played her part as Molly with confidence and an independent attitude that perfectly portrayed Molly's personality. The actors who played Ted and Percussion fit their parts seamlessly. Both were childish but showed their coming of age wants even though they didn't want to grow up.
Peter is a completely different story, so much so that he needs a separate paragraph dedicated to him. At the orphanage Mr. Grempkin threw him around and used him as an example of an unwanted child that will never be loved. He was torn down by all adults and told he would never amount to anything. Peter felt he had nothing but his dreams. His dreams let him escape the world that is proliferated with hateful adults to a world that he could fly. He was free of all worries of becoming an adult. He didn't want to grow up because he didn't want to lose his ability to dream. Zachary Levy played Peter with astounding talent and put himself into the shoes of Peter. When Peter talked about his dreams he moved to the center of the stage as if he was being pulled by excitement. He wasn't an actor; he was Peter Pan.
Molly took the boys on an adventure around the ship. They saw a closed room with sparkling lights shining between the boards of the walls. As they opened the door they saw the real Queen's chest. Molly quickly closed the door and stood in their way. She then satisfied their curiosity and told them that she was a Starcatcher, someone who keeps the stardust safe from greedy people, as well as her Father and 8 others. The Queen's chest is full of stardust and stardust makes you what you want to be. Molly's locket started to glow and she spoke to it saying, "Father, are you all right?" Lord Aster, standing at the top of the left tower, answered and told her where he was and that he had been kidnapped by Black Stache. She held stardust within her locket that allowed her to communicate with her Father. This furthered the boys' curiosity.
Aside from the amazing actors, the visual effects played a huge part in the experience. The Neverland and the Wasp were about to crash into each other. The crews gathered according to the ship they belonged to and held up two signs to differentiate between the ships. Peter tried to keep the Queen's chest from Black Stache, but the ships were rapidly crumbling, shown by breaking the signs. Everyone, including the Queen's chest, fell into the water releasing all of the stardust. This turned the fishes into mermaids, making for a great song lead by Black Stache with a mermaid's tail and bikini top; enough said. Two people held sheets of crystal blue organza and made them flow up and down as characters floated in and out of the "waves" wearing swimming caps and floaties, adding to the hilarity of the play. How they resembled the water was my favorite because of how simple, yet beautiful, and even realistic it was. In the Land of the Mollusks, the Mollusks punished the boys and Molly for trespassing and put them in a cage to be eaten by a crocodile. A noise of a clock "tick-tocking" bothered Percussion, so he threw the clock to the crocodile and said, "Eat this!" and the Tick-Tock Croc was born. They held red lights behind umbrellas to create large red eyes of the Tick-Tock Croc, which made you feel that the Tick-Tock Croc was going to get you. Molly saw this impending doom as a chance to show her feelings towards Peter and kiss him, without his consent.
Throughout the play Peter looked for purpose and once he received his name from a mermaid he felt like he had purpose. Black Stache ended up with an empty chest and angrily slammed it down on his own hand; which Smee replaced with a hook, but not before he made some jokes about it; turning him into Captain Hook. Molly and Peter shared one more kiss before coming to terms with the fact that Molly would grow up and Peter would never grow up. Because of Peter being exposed to the stardust in the water he became what he wanted to be: forever a boy. They named the land Neverland and Peter Pan vowed to protect it and everyone in it. Ted and Percussion stayed with Peter and with faith, trust, and pixie dust Peter Pan flew – and so Peter Pan's story begins.
Related Topics