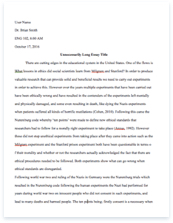 The whole doc is available only for registered users
OPEN DOC
A limited time offer! Get a custom sample essay written according to your requirements urgent 3h delivery guaranteed
Order Now
The big opportunity of HLS car wash machines in Malaysia is the season of Malaysia mostly summer. The problem that Turkish investors have faced is Turkey has 4 seasons. That is the reason why the customers do not pay attention to wash their car on winter season. However, the machines would increase the trend of company in the industry.So that, the company is willing to do research on technological development on existing product. Secondly, the company will be more powerful than vulnerable competitors in competitive marketplace. They have a chance to build parthnership and agency on this project. The attention of customers on the machines will encourage investor to develop business and product in the future. Threats
The threats that company may face in this business are legislation rules, negative publicity, vital partners and reactive attacks by major competitors. Those machines will newly establish over Malaysia marketplace. However, investors have to do research about availability of license on this product. The negative publicity will affect the popularity of machines over Malaysia. Such as, if a customer's car got damaged due to car wash machine. This news will influence negatively the first time customers and the existing customers feel doubt to trust on the product as well. 140970315595PESTEL ANALYSIS OF MALAYSIA
Understanding Propose of PESTEL Analysis
PESTEL analysis is an effective tool to audit company's environmental influences which can be used for strategic decision-making. The PESTEL analysis is a very useful tool to understand and analyze market growth, market position, future potentials and direction for a particular business so A PESTEL analysis can be termed as a business measurement tool. PESTEL analysis summarizes the external environment in which the business is planning to operate or already operating. This report aims to discuss PESTEL analysis of HLS in Malaysia. The report is divided into three parts. First part is introduction where the basic theory and application of PESTEL analysis is discussed. The next part is detail explanation of six components namely Political, Economic, Sociological, Legal, Environmental and Technological of PESTEL analysis. The third part of this report highlights PESTEL analysis for HLS Automatic Wash Car Machines in Malaysia. BENEFITS OF PESTEL ANALYSIS IN MALAYSIA
Political section on Malaysia provides get the information about the whole political system governors indicators and all key figures in the country. From economic section we get all outlines of the economics stories of the country and is provides balanced between assessments on core macro economical issues. In social section of Malaysia country it enables understanding of consumer demographics by the income distribution, rural market and urban market segmentation health care and education scenario in country. Technological section provides all strategies information and communication of the technology, technological laws and policies, gapes patterns data also. In legal section we can get information about legal structure, corporate laws, business setup procedures and tax information Introduction to PESTEL analysis:
It is mentioned earlier that PESTEL stands for Political, Economic, Legal, Environmental, Social, and Technological. This tool is used to evaluate the market for both new entrants and existing business units. This analysis tools are a framework for assessing a situation. Thorough analysis of the environment in which the firm functions empowers a company to take advantages of opportunities as well as minimize the threats. PESTEL framework often encourages proactive thinking and brainstorming rather than relying on instinct. Political:
Political factors often refers government intervention, entry barriers, tax or tariff structures which are designed to benefit Government or the citizen. The political environment has huge influence on the business. Political stability, regulations, spending power of consumers often shapes the profitability of a business). There are certain factors which influence political situation of a country which includes ecological or environmental issues, current legislation home market, future legislation, international legislation, regulatory bodies and processes, government policies, government term and change, trading policies, funding, grants and initiatives, home market lobbying/pressure groups, international pressure groups, wars and conflicts. Economic:
Economic factors comprise many factors e.g. stability, income status, income parity, purchasing powers, unemployment rates, exchange rate, interest rates etc. there is no doubt that these factors plays a vital role in decision making for an industry or a business. It is necessary to consider certain factors while analysis economic situation of a country, for example, overseas economies and trends, general taxation issues, taxation specific to product or services, seasonality and weather issues, market and trade cycles, specific industry factors, market routes and distribution trends, customer or end-user drivers, interest and exchange rates, international trade and monetary issues. Socio-Cultural:
Socio- cultural factors refer to the pattern and trend of demand which generally occur due to the nationality, religious or culture. The cultural and social influences on a particular business vary country-wise. When a Socio-Cultural situation is analyzed lifestyle trends, demographics, consumer attitudes and opinions, media views, law changes affecting social factors, brand, company, technology image, consumer buying patterns, fashion and role models, major events and influences, buying access and trends, ethnic or religious factors, advertising and publicity, ethical issues should be considered. Technology:
Technology is a critical success factor to achieve and sustain competitive advantages. Moreover, this is a key driving force of globalization. An analyst considers competing technology development, research funding, associated or dependent technologies, replacement technology or solutions, maturity of technology, manufacturing maturity and capacity, information and communications, consumer buying mechanisms or technology, technology legislation, innovation potential, technology access, licensing, patents, intellectual property issues, global communications while evaluating technological situation. Environmental Factors
These factors have only really come to the forefront in the last fifteen years or so. They have become important due to the increasing scarcity of raw materials, pollution targets, doing business as an ethical and sustainable company, carbon footprint targets set by governments. Legal Factors
Legal factors include health and safety, equal opportunities, advertising standards, consumer rights and laws, product labelling and product safety. It is clear that companies need to know what is and what is not legal in order to trade successfully. If an organisation trades globally this becomes a very tricky area to get right as each country has its own set of rules and regulations. PEST analysis for HLS Machine in Malaysia:
Political Analysis of HLS Machine in Malaysia
The apparent political stability is one of the main attracting factors for foreign as well as local investors. Pro business government mentality, stable political situation and a good legal system shows attractive prospects for investors. Moreover, in order to attract large investments, the government offered greater portion of foreign equity ownership in businesses and enterprises under the Promotion of Investment Act (PIA), 1986. Market-oriented economy and an educated multilingual workforce made Malaysia as one of the popular destinations for investment. Malaysia is a federal parliamentary monarchy, the Prime Minister of Malaysia is the head of government, and there is multi-party system. The Malaysian political system refers to all those regulations and practices and the structure of laws that show how the government is run. The major proportion of government revenue comes from taxes, totalling 76 percent of revenue in 1999 (46 percent from direct taxes and 30 percent from indirect taxes). In 1999, the income tax rate was 28 percent for both resident and non-resident companies; however, companies resident in Malaysia have tax exemption on income brought in from abroad. HLS Machine is encouraged to export it is machines to through Malaysia Foreign Trade Policy.
However, the current Prime Minister Dato' Seri Mohd Najib bin Tun Haji Abdul Razak came to sign Free Trade Agreement between Malaysia and Turkey. That agreement will provide many opportunities for HLS during export process. HLS would have some convinces such as tax and government policy by the agreement. In the other hand, Chinese population of Malaysia is controlling most parts of Malaysian Trade. If HLS Machine build strong partnership and relationship with those business centres, it can be easier to introduce the products and expand it is business over Malaysia. Moreover, HLS machine establish a company to distribute it is product more effectively over Asia. The problem that HLS Machine must consider is Malaysia faces some political issues that has slowed down the numbers of foreign direct investors or even put them to a halt. Even though conflicts may occur politically, however the situation should be handled honestly to capture back the trust of the Investors. The government must be prepared to accept the people's and the oppositions' criticism as a means of improving rather than retaliation by denying. A strong government must make certain that peace and harmony is their priority in order to ensure foreign investors that their investments are in safe hands. Economic Analysis of HLS Machine in Malaysia
The Malaysian New Economic Policy was created in 1971 with the aim of bringing Malays a 30% share of the economy of Malaysia and eradicating poverty amongst Malays, primarily through encouraging enterprise ownership by Bumiputeras. The premier announces further liberation moves including the dismantling of the Bumiputera equity quotas and repealing the guidelines of the Foreign Investment Committee, which was responsible to monitor foreign shareholding in Malaysian companies. The cost of living in Malaysia is still very low in comparison to western cities. Inflation in Malaysia is generally kept very low. For example during the years of 2002 and 2004, inflation was at a controlled low of 2% however due in large part to the global increase in retail prices of petroleum products. The government is also trying to lessen its dependence on state oil producer Petronas, which supplies at least 40% of government revenue With many incentives from the government to stimulate further economic growth and competitiveness amongst national and international companies operating in Malaysia, the healthy and steady growth of the country's economy is set to continue for the years to come.
The economy of Malaysia is focusing on and being driven by the private sector and internal growth rather than relying only on export products; the country's economy is looking at very healthy years to come. Malaysian government tries to encourage foreign investor to develop Malaysian economy. That is the reason why, they are very open-minded on innovations. The DHL machines have not providen by any company yet. However, the low cost of living is increasing the possibility of success. Malaysian GDP per share is also high, which shows us the Malaysians able to pay for our service. If Malaysian government see our service is affordable and beneficial, they will encourage local investors to build firm and manufacturer our products under local brand image. Socio-Cultural Analysis of HLS Machine in Malaysia
Malaysia is a multiracial country that consists of the Malay, Chinese and Indians. Each culture has their unique traditions. The Malays for example celebrates Hari Raya, the Chinese celebrates Chinese New Year and the Indians, Depavali. Many religions can also be found in Malaysia too. For instance, the major religion that is known in Malaysia is the Christianity, Buddhism, and Islam. Each religion practices their prayers and celebrations in Malaysia harmoniously. The various races and uniqueness of this country has attracted many foreign investors to Malaysia. Such as investors that comes from China, India and Middle East. Foreign investors from these countries find it easier to set up a corporation in Malaysia as they are able to communicate easily with the locals.
For examples, Chinese will be able to communicate with investors from China, Indians to investors from India and Malay to Middle East. Although there are differences in each race and culture, however the community stays together as one. Malaysia itself has already welcomed investors from China, India and Middle East. HLS Machine should build strong brand equity. Such as If someone might ask what is brand we will immediately response the name of the brand which is their in our mind. Because brand equity is all about the value of a brand which is constantly has been remained in the mind of people. However, HLS suggest to the petrol station to provide promotion (free of charge) in Malaysian celebration days such as Hari Raya, Depavali and Chinese New Year. It will help HLS to get customer attention and increase customer loyalty. Technological Analysis of HLS Machine in Malaysia
Malaysians are becoming more and more technology oriented. Social networking sites are playing vital role in every aspect of Malaysian people's lives especially the younger generations are heavy users of internet and other IT gadgets. Malaysia is one of the Asian countries that are moving into a technology-driven and high tech production based showing that Malaysia has its potential to develop and invent new technologies despite the financial crisis that were faced in 1997. There are many technology companies in Malaysia and one of them is the Malaysia Technology Development Corporation (MTDC). MTDC provides integrated ventures capital solutions for new ideas and inventions. HLS Machine should uses social media like Facebook and YouTube effectively to grab customers. Advertisement is really essential part of succesfull business. When HLS advertise products well in social media, customers are willing to come and pay for it. The Malaysian young generation is very active on social media, well advertisement will get their attention and it will let them suggest among their friends. Environmental Analysis of HLS Machine in Malaysia
There are a number of environmental issues faced by Malaysia, such as deforestation and pollution. According to a study by Centre for Marine and Coastal Studies in 2008, about 30% of Malaysian coastline is subject to varying degrees of erosion. According to the United Nations, Malaysia's deforestation rate is the highest among tropical nations. The country's annual deforestation rate increased 86% between 1999-2000 and 2000-2005. Air pollution from industrial and vehicular emissions is a major issue in the urban areas of Malaysia. Malaysia is ranked 42nd in the world in terms of vehicle ownership per capita, with 273 Malaysians having vehicles out of every 1000. Public transportation has been introduced in the form of bus networks and railway systems as mitigation, but utilisation rates are low. It is advantage for HLS that Malaysia has high potential of vehicle ownership. That is increasing the possibility of visitors for petrol stations. So that it will carry company to make higher profit margin. Water pollution is the factor that effect performance of HLS machines. HLS should consider the water pollution and tropical nation. As environmental, there are not too serious threats for DHL Machine. Legal Analysis of HLS Machine in Malaysia
Business particularly FDI, HLS Machine should consider different dimension of the potential environment's legal framework before undertaking investment. The Malaysian legal system is substantially based on the English legal system and on the principal of common law, a legacy of British colonial rule Corruption is another issue to be seen in relation to the legal system. Corruption has been implicated as hampering economic activity and economic development. Most researchers found out that the presence of high corruption and low transparency has negative effect on the inflow of FDI. Malaysia practices free trade (import & export) policy, and most imports are without restrictions under open general licenses. However, certain licenses are required for specific controlled products e.g. firearms, motor vehicles, pharmaceuticals, foodstuffs etc. Malaysia has always maintained a liberal foreign exchange administration policy. The implementation of foreign exchange administration policy in Malaysia supports the monitoring of capital flows into and out of the country to preserve its financial and economic stability. That is also another issue that HLS Machine needs to consider and evaluate during trade.
THE MODE OF ENTRY FOR HLS IN MALAYSIA
Malaysia is centrally located within the ASEAN and consists of the Malaysian Peninsula and The States of Sabah and Sarawak on the island of Borneo. The former British colony gained it is independence in 1957 and is a Parliamentary democracy with constitutional monarch since. Malaysia is a multi-ethnic, multicultural and multilingual society with 28.31 million inhabitants. Malays make up the majority of the population at 50.4% followed by Chinese 23.7%, Indian 7.1% and other local Malays 11%. Malaysia is a dynamic country constantly on the move. From a country dependent on agriculture and primary commodities decades ago, Malaysia has now become an export-driven economy spurred on by high technology, knowledge-based and capital-intensive industries. Malaysia is one of the 20 largest trading nations worldwide and is ranked 30Th out of 125 countries by the "Global Enabling Trade Report 2010", published by the World Economic Forum as well as the 21th largest exporter among the trading nations worldwide. Currently Malaysia imports machine tools mainly from Japan, Taiwan, Singapore, Germany, USA and Switzerland. The leading companies producing machine tools in Malaysia are Aida, Hydra-Link, Li Chin (S.E.A.), Technology Park Malaysia and Sunfluid Engineering -10668045085
Malaysia main imports are: machinery and transport equipment (60 percent of total imports), manufactured goods (12 percent), fuel (10 percent), chemicals (9 percent) and food (6 percent). Malaysia is lacking in the R&D and technology required for the M&E industry, thus there is a need for manufacturers of M&E to establish a manufacturing base in Malaysia to serve the domestic and regional market needs as well as to penetrate new and emerging markets, especially with the opening up of markets under the ASEAN FREE TRADE AREA. HLS has decided to export car wash machines to Malaysia through some reasons. The first reason of export for Malaysia is 60 percent of total import belong to machinery and transport equipment. The government encourages firms to be more productive on machinery sector.
They have providen many conveniences to achieve industry goals in marketplace. Specific incentives are also in place to encourage investments in specialized machinery and equipment such as machine tools, plastic injection machines, plastic extrusion machinery, material handling equipment, packaging machinery, robotics and factory automation equipment. Malaysia does not have much production on automatic car wash machineries. However, the car wash shops use simple equipments to provide enough service for customers. Moreover, customers are not satisfied of service due to high cost. That is the reason why, HLS thinks that Malaysia is more available to import and use this beneficial products to serve Malaysians better. WHY HLS SHOULD EXPAND IT IS BUSINESS TO MALAYSIA
Expanding a business in Asia can present many challenges and difficulties. However, 60% of the world's population is located in Asia, making it a great target market for most businesses. Malaysia, for one, is a country that houses millions of people and is considered as one of the fastest rising countries in Asia. It can definitely provide a stable market for DHL Machine. But the market in Malaysia is very different from other countries. This is why it is important to do meticulous market research before deciding to enter their market. Furthermore, HLS need effective market entry strategies to make business expansion successful. With close historic ties to the UK, Malaysia enjoys a strong trading relationship with Britain. Malaysia's pioneering Multimedia Super Corridor (MSC) is a telling example of the country's commitment to foreign investors. The MSC is a government initiative for using Malaysia's state of the art communications network to create a favourable environment for multimedia companies setting up a business in Malaysia to develop organically.
The Malaysian's adeptness for management and the highly skilled and flexible workforce have seen staggering economic growth over the last half-century. Where other South East Asian economies have faltered, Malaysia has maintained steady growth, even during the global economic crisis. Licensing or incorporating a business in Malaysia is also potentially profitable options. However, HLS will face some these may be excuses, to others, legitimate reasons to evade a risky venture: • Language barriers.• You may be unfamiliar with cultural practices and etiquette.• You may be unfamiliar with local law and politics.• Limitations of foreign labour laws.• Time consuming and complex.• Difficult to find a partner you can trust. HLS should do researches before expanding it is business in Malaysia. Here are some key questions that HLS should evaluate; How will HLS need to adapt to the local culture?
The car wash machines are not so familiar to local culture in Malaysia. That may mean customizing HLS product or service to meet local customers' tastes. At the very least, HLS will need to put your marketing message in the local language and make sure the meaning translates correctly. Does HLS need an international partner?
For many companies, it's critical to find a local partner when expanding overseas. Partners can help facilitate sales, while keeping costs down for the home office. HLS would consider finding qualified local partner to expand it is business effectively in Malaysia. Otherwise HLS may have communication and regulation problems with importer. Have HLS sized up the local competition?
Understanding your competitors abroad can provide insights into how and whether to expand. But many companies don't take time to figure out whether similar products and services are already available in a new market and what they would need to offer to compete successfully.
REFERENCES
http://www.startupoverseas.co.uk/expanding-a-business-in-malaysiahttp://www.hlsmachine.com/default.aspxhttp://www.matrade.gov.my/en/malaysia-exporters-secti
on/33-trade-statistics/2751-top-10-major-import-products-2013http://www.miti.gov.my/cms/content.jsp?id=com.tms.cms.section.Section_40de0b6b-c0a81573-6a5e6a5e-6d80cc9bhttp://smallbusiness.chron.com/companies-need-overseas-58292.html
Related Topics