Pest Analysis Argumentative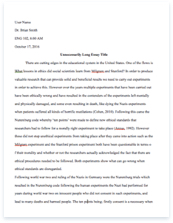 The whole doc is available only for registered users
A limited time offer! Get a custom sample essay written according to your requirements urgent 3h delivery guaranteed
Order Now
RIVERA, Ma. Elizabeth B. 2010140469 MGT200-1/BY01 1.) Develop a comparative PEST Matrix for the Philippines with another country (the US, any one of the BRIC economies or a SE Asian country). 2.) All information should be attributed properly to their source.
Political Factor
Government PHILIPPINES Unitary presidential constitutional republic Head of the state/chief executive is President elected by the citizen for a single six year term. Cabinet is appointed by the president. Oil Industry commission (Govern by RA 6173); Foreign investment act ( Govern by RA 7042); Telecommunication Industry (Governs by Act 3436): INDONESIA Unitary presidential constitutional republic Indonesia uses the Direct Election System for the election of both its Legislative Members and its President.
These elections are held every five year. The next elections will take place in 2014. Banking Industry (Governs by Law Number 10 of 1998 on Bank); Insurance Industry (Governs by Law Number 2 of 1992 on Insurance Industry); Telecommunication Industry (Governs by Law Number 36 of 1999 on Telecommunication); Mining Industry (Governs by Law Number 4 of 2009 on Mineral and Coal Mining); Plantation Industry (Governs by Law Number 18 of 2004 on Plantation); Et cetera. Foreign Direct Investment; and Local Investment (both governs by Law Number 25 of 2007 on Investment) Source:http://tnrlawfirm.blogspot.com/2012/07/ov erview-on-indonesian-company-law.html
Industry laws
Source: Wikipedia
Business tax
Value-Added Tax (VAT) – A 12% VAT for all kinds of product sales, services, and leases. Amusement Taxes –movie houses, cabarets, racing, carnivals etc. Excise Taxes –involves manufacturing of alcohol, tobacco, and petroleum products; importing of automobile or jewelry, and mining must pay special excise taxes. Import Taxes –business involves importation of goods as part of raw material, must pay customs duties.
Corporation Tax "Companies in Indonesia are taxed at a rate of 25%, for both domestic and international sourced income. Resident Indonesian companies are required to withhold tax at a rate of 20% from payments to foreign companies." Goods and Services Taxation "A Goods and Services Tax (GST) is levied at the rate of approx 10% at point of sale, by major vendors. "
Individual Income Taxes – Income of a sole proprietor must be included in Individual Tax Return (ITR). Personal income from all other sources. Share in a partnership business is also taxable as personal income. Corporate Income Taxes –corporation pays its own income taxes. Real Estate Taxes – business owns real estate or land. Estate or Inheritance Taxes – When someone passed away, their heirs pay inheritance taxes on money and property that you are leaving to them. Source: http://www.millionaireacts.com/2635/typesof-taxes-when-you-have-a-business-inphilippines.html
Land and Constructions Tax "Land Tax and Tax for the buildings constructed there upon must paid annually, or may be paid via arrangement in ten-year blocks by Indonesian land title deed-holders, pursuant to relevant criteria for exclusions. " Vehicles –Owners of Passenger Vehicle must pay tax.
Source: Wikipedia Public Listed Company (Tbk) – Governs by Law Number 8 of 1995 on Capital Market; and Private Company. Source:http://tnrlawfirm.blogspot.com/2012/07/ov erview-on-indonesian-company-law.html
Type of Business Labour law:
Sole proprietorship, partnership and corporation. Organized under Philippine Laws Presidential Decree No. 442 known as the Labour Code of the Philippines. Eight hours per day or 40 hours per week is the minimum period an employee may be required to work at his regular rate of pay. At least 18 years of old.
Labour laws Article 28D 7-hour workdays and 40-hour workweeks, with one 30-minute rest period for each 4 hours of work is legal in Indonesia. One day of rest weekly is mandatory. Working age is 14 years under the International Program for the Elimination of Child Labour (IPEC). Source:http://tnrlawfirm.blogspot.com/2012/07/ov erview-on-indonesian-company-law.html
Company Law:
Private corporation formed by a group of at least 5 but not to exceed 15 persons, majority of whom must be Philippine residents. The corporation has a separate and distinct legal personality from its ownerstockholders, whose liability under the laws is limited to their individual subscription. Categorized as domestic if created under Philippine laws, and foreign if formed in the country where it resides. A foreign corporation may do business as a Subsidiary, Branch, Representative Office, Regional Warehouse or Regional Headquarters Source : http://www.nscb.gov.ph
Under the Company Law," A company is a separate legal entity in which Directors and Commissioners represent the company". Every company must register their Memorandum of Act under this Company Law.
Source:http://tnrlawfirm.blogspot.com/2012/07/ov erview-on-indonesian-company-law.html
Economic Factor
GDP per capita GDP PER 4139.92 USD CAPITA PPP Gross National 2104950.00 PHP Million product GDP 224.75 USD Billion Foreign direct $1.5 billion-2013 investment Exchange rate: 1.00 PHP, = 0.0243132 USD 1 US Dollar = 41.13 Philippine Peso 1 Philippine Peso = 236.59 Indonesian Rupiah 1 Indonesian Rupiah = 0.00423 Philippine Peso Inflation rates: 2.60 % in April of 2013 Source: http://www.tradingeconomics.com/country-list
PHILIPPINES 1410.78 USD
INDONESIA 1206.99 USD 4667.96 USD 647685.60 IDR Billion 846.83 USD Billion 19.2 billion-2013 1 Indonesian Rupiah = 0.000102691 USD 1 US Dollar =9737.00 Indonesian Rupiah 1 Indonesian Rupiah = 0.00423 Philippine Peso 1 Philippine Peso = 236.59 Indonesian Rupiah 5.57 % in April of 2013 Source: http://www.tradingeconomics.com/country-list
Labour force
37.94 million GOVERNMENT 40.10% DEBT TO GDP Import $4708016.00 USD Thousand Products Electronic products, mineral fuels, transport equipment, plastics, cereals, Telecommunication equipment etc. Export products 4328766.00 USD Thousand Sugarcane, pineapple, coconut abaca, tobacco etc.
116,500,000 23.10% 14698.50 USD Million Aircraft ,Miscellaneous Grain, Seed, Fruit (primarily soybeans) Machinery, Food Waste and Animal Feed , and Electrical Machinery 15003.40 USD Million oil and gas minerals ,rice, coffee, textile and footwear crude palm oil electrical appliances and rubber products petroleum, tin, natural gas, nickel, timber, bauxite, copper, fertile soils, coal, gold, silver
NATURAL RESOURCES
Gold, silver, nickel, copper, zinc , iron, cement, lime, asbestos, clay, guano, asphalt, feldspar, sulfur, talc, silicon, phosphate, and marble.
Source: Source: http://www.tradingeconomics.com/country-list
Socio economic Factor
Population: Language Age Structure: PHILIPPINES 94.85 million Source: http://www.tradingeconomics.com/country-list
INDONESIA 242.30 million
Source: http://www.tradingeconomics.com/country-list
Filipino, English 0 -14 years: 34.6% (male 17,999,279/female 17,285,040) 15-64 years: 61.1% (male31,103,967/ female31,097,203) 65 and above: 4.3% (male1,876,805/female471,644) Source: http://www.tradingeconomics.com
Indonesian 0-14 years: 28.1% (male34,337,341/female 33,162,207) 15-64 years: 66% (male 79,549,569/female 78,918,321) 65 years and over: 6% (male 6,335,208/female 7,968,876) Source: http://www.tradingeconomics.com
Education:
93% are literate.Filipinos speak good English as their second language. 15 yrs. Old and over can read and write. Source: Wikipedia
90.4% of its populations are literate. 3.6% of their GDP is spent on education. Source: Wikipedia
Religion:
80.9% Roman Catholic, 12.2% Other Christian denominations, 5% Islam, 1.8% Indigenous religions, 0.6% Unspecified, 0.1% Irreligious Source: Wikipedia
87.18% Islam, 6.96% Protestant Christianity, 2.91% Roman Catholic, 1.69% Hinduism, 0.72% Buddhism, 0.56% Confucianism 0.15% others Source: Wikipedia
Health
Pneumonia ,Diarrhea ,Leptospirosis , Malnutrition, Illegal Drug Addiction, Malaria M, Tuberculosis, Heart Disease/Hypertension, Cancer Source: Department of Health
Life style
Family oriented, Workaholic, Athletic, Outdoorsy type, techno geek, Nature lover and Health conscious -Filipinos tend to buy necessities, highly innovative, health promoting and energy efficient product. – React positively to industries like IT, Telecommunication, Pharmaceuticals and Cosmetics. -they want instant products like cup noodles etc. D E Total 1% 9% 60% 30% 100%
Malnutrition , nutritional deficiencies HIV/AIDS, Insufficient iron intake during pregnancy and declining rates of breastfeeding are the major health issues. Source: www.indonesiamatter.com Computer Nerd, Outdoorsy type, Gamer, Workaholic ,Nature lover and Family oriented -Health is not priority in purchasing decisions. -positively reacts in food and non alcoholic beverages -patronize local product Class AB B C D E1 E2 Total 7% 11% 14% 22% 26% 20% 100%
behaviour
Socio economic Class AB C Status
Source: Wikipedia
Technological factor
Transport system: PHILIPPINES Transport of people, goods and services by motorized vehicles, boats and planes. Land transportation vehicles are imported, except for the jeepney and tricycle which are locally created. Source: http://www.nscb.gov.ph
INDONESIA 139 airports, railways with 8529 km and water ways covering 21579 km and It has one of the largest merchant moraine with 971 in which 114 is already registered in foreign country. Source: www.doingbusiness.org
Communication Sims in use=103 million (2012) system: Internet Service Providers= 320 (2011) Internet Users=29.8 million (2010) Have high technology telecommunications facilities with sufficient and continuous power supply it can become the IT zone of the Asia. http://www.nscb.gov.ph http://en.wikipedia.org
landlines users=17.33 millions Cellular mobiles users=83.3 million internet users=13 million It has interisland microwave system, HF radio police net and domestic satellite communications system coverage which makes its communication system better. Source: Scribd.com
Broadcasting technology:
ABS- CBN and GMA are the two main TV channel and AM and FM for the radio Radio broadcast stations AM 369, FM 583, shortwave 5 (2003) Television broadcast stations 233 + 1373 CATV networks (for list of television stations in the Philippines http://en.wikipedia.org
According to Hitesh Goyal "It has 678AM and 43 FM channels. Similarly it has 54 local TV stations (11 national TV networks; each with its group of local transmitters)." Source: Scribd.com
3.) Using the matrix , identify at least 5 business opportunities in the Philippines and 5 in the other country you chose PHILIPPINES INDONESIA 1. Filipinos' excellence proficiency in the English 1. Indonesians are the second largest users in the language has opportunity in Education and BPO world of Facebook, and have the highest industries. proportion of Twitter users in the world. The 2. Mining-The country is rich with mineral and mobile internet market and cellular services offer thermal energy resources. huge opportunities. Online shopping etc. 2. opportunities to earn money by selling gadget 3. Filipinos love to eat and travel, good 3. hyper market and supermarket(shopping for opportunity for hotel and restaurant business. food, purchasing locally-produced products is of 4Has many beaches and beautiful sceneries good great importance for most Indonesian consumers). for tourism industry.
4. Rice and coffee remains the major product of the 5. IT-enabled economy- (There are ready to occupy offices, manufacturing and warehousing country, making it the world's fourth biggest facilities, computer security and building producer of these products. monitoring systems, as well as complete office 5. Telecommunications technology and satellites services in specialized IT zones)good for remain excellent. telecommunication. 6.Indonesian wants to spend quality time with their 6.Filipno is family oriented nation they spent family good they go to different places like malls, together outdoor giving opportunity for movie houses. restaurant, malls, movie houses etc. 7.their life style is workaholic so they are very busy people who need instant food good for fast food restaurants.
4.)Identify specifically which industries/businesses are well positioned to take advantage of the opportunities identified – create a separate matrix for this. Services offered include software development, systems integration, digital animation, call centers, engineering design and development, and maintenance of regional procurement systems. The Filipinos' proficiency in the English language has been the main consideration of foreign companies to transfer their BPO business in the Philippines. Other services offered by the BPO companies include support services for businesses like customer service, finance and accounting, logistics, human resources, and information and communication technology (ICT) services.
TRAVEL AND TOURISM In 2009, Arroyo administration approved the tourism law to support tourism in the country. "In 2012, the Philippines recorded 4.27 million tourist arrivals, after the Department of Tourism launched a widely publicized tourism marketing campaign titled "It's More Fun In the Philippines". The tourism campaign was launched domestically first before being promoted globally." Wikipedia Filipino often travels around d their country to spend time together and they Fast food Restaurant need a place to stay in every place they will go. It is Filipino culture to taste different cuisine. They love food tripping. TELECOMMUNICATION There is an increase need to be connected not only in the Philippines but around the world.
BPO
INDONESIA Supermarket and Hypermarket MALLS Majority of Indonesia is in lower class status and isolate community, has poor infrastructure and don't have the ability to generate higher income, so they spend a lot of household expenditure toward food alone "Indonesians have strong family values and like to spend time together. One popular way for parents to spend time with their children is by shopping. Increasingly, modern retail formats are adding a recreational solution for families by providing one-stop shopping-and-entertainment centers with restaurants, arcades and cinemas in addition to the usual stores.
" Indonesians are shopping online more frequently, especially through portable gadget like Smartphone, tablet, laptop etc. The Jakarta Post reported that online grocery shopping is becoming popular for busy Indonesians who want to choose their products without sacrificing precious time in markets. they save time and money to shop online because they can avoid traffic jam, don't need to park their car and save petrol at the save time meaning less stress. The fast rising trend of Internet and mobile penetration will result in another new sensation in the country: genuine time information is important for consumers as they interact and share information, via social networking and other sites.
ONLINE shopping industry
PHILIPPINES BPO PHILIPPINES POLITICAL
ECONOMICAL
SOCIAL TECHNOLOGICAL
Government set up a special economic zones and established a Philippine Economic Zone Authority Grant fiscal and non-fiscal incentives such as a 4- to 8-year income tax holiday to BPO players. Philippines is a very low-cost country compared to other country Salaries in the Philippines are a fraction of those in the Western world, with the daily minimum wage set at about $8 per day.
Newly graduated employees with college degrees from reputable schools can be hired at about $300 per month. English-speaking talent and conducive business environment The Philippines owes its rapidly growing BPO industry for providing local opportunities to workers that would otherwise have to leave their homeland. Philippines telecommunications is expensive. Internet infrastructure is constantly being upgraded. Connections in the Philippines are still very slow compared to countries like Japan and South Korea.
Fast food restaurant POLITICAL
ECONOMICAL SOCIAL
TECHNOLOGICAL
Prohibited use of plastics and tyros Weight Measure ACT Trade description ACT SALES of good Act Unequal income distribution. The meal must be affordable Must have a good understanding of the Filipino culture and taste. Mix of Filipino and western food Awareness of a healthy life style Innovative products, modern and update machineries
TELECOMMUNICATION PHILIPPINES POLITICAL Telecommunication Industry (Governs by Act 3436) Over radiation of mobile telephone Internet regulation December 21, 1989: 6849, An act providing for the installation, operation and maintenance of public telephones in each and every municipality in the Philippines, appropriating funds therefor and for other purposes. March 1, 1995: 7925, An act to promote and govern the development of Philippine telecommunications and the delivery of public telecommunications services ECONOMICAL SOCIAL Current economy of the Philippines Rising competition (PLDT, Smart, Globe) Inclination toward internet formation Increase need for communication Internet at home Changing population Demographic Wireless and mobile communication Real time and on demand communication
TECHNOLOGICAL
Online shopping industry Indonesia POLITICAL Ministry of Communication and Information(government Agency Internet governance and regulation "Registration requirements is that electronic system providers must use Indonesian domain names," ECONOMICAL According to Farid Firdaus "the value of e-commerce transactions in Indonesia in 2012 was around Rp 120 trillion ($12.3 million), a significant increase from the previous year's total of Rp 63 trillion.
The ministry also said that of all online shopping transactions in the country in 2012, 55 percent came from home computers, 43 percent came from mobile web browsers and 2 percent were from mobile applications." People can save time and money. The product is directly delivered to their house. Avoid traffic jam and no need for parking slot. Cheaper price for old or unused stuff. Online shopping make sending gifts easy, they are free services od delivering the item. Fast internet connection. New gadget such smartphone can be used in shopping online.
SOCIAL
TECHNOLOGICAL
Mall POLITICAL
ECONOMICAL SOCIAL
One displacement of traditional main streets, controlled environments, private security guards, limited parking, poor maintenance, outdoor weather, and limited police coverage. Shopping malls greatly contribute to a city's trade and tourism, that's why these establishments are continuously developed. People wants to window shop Spend quality time with their family outdoors. They tend to eat outside. People tend to go to malls to see movies People spent time in malls when they are bored and when there is hot temperature Wi-Fi, barcodes scanned by mobile devices, Elevator, Escalator, 3D movies, updated machineries. Etc.
TECHNOLOGICAL
5. What relevant trends are emerging from the Philippines and the other country? Identify at least 1 and expound your choice Electronic Gadgets Industry -Electronic gadget industry is a worldwide trend, an electronic application that makes people lives simple and easy. The industry chiefly encompasses several companies that design and manufacture consumer electronics, such as mobile telephones, digital cameras, camcorders, portable media players and other similar item.
Gadget have gained much popularity in Philippines and Indonesia so as today it became relevant part for Filipinos and Indonesians they cannot imagine life without gadget as if gadget invader their lives. Every now and then new gadgets are invented and launched to the market to fully serve it users. Because young population of both countries gadget became a huge success this new generation of people is the often the user of new technology ,Today teens go crazy over the gadgets for possessing them and whenever they find something new they don't find peace till they are able to check out the features in them. The electronics industry has extensively grown and become a global business due to a number of advancements in modern technology..
Why gadgets become trend? -Gadgets are important because they increase our efficiency of work and save a lot of time. -Communication purposes for both countries to keep in touch for the family abroad, sending files(email, call, social network etc.) -One reason why Indonesian used gadget is to shop online it saved their time and money. -Many features for entertainment like viewing of videos, games, camera etc. -From living room to kitchen there are gadget perform many task. -Both countries are family oriented nation they used gadget to spent time together with their family. Parent relate with their children by the used of gadget. -they need gadget to be globalized and compete for the economy. -For report purposes and many more.
References
http://www.tradingeconomics.com/country-list en.wikipedia.org http://www.millionaireacts.com/2635/types-of-taxes-when-you-have-a-business-in-philippines.html http://www.nscb.gov.ph/ncs/10thNCS/papers/invited%20papers/ips-02/ips02-03.pdf http://www.dlsu.edu.ph/research/centers/aki/participant/trainings/policyBriefs/TullaoFernandezCabua ySerrano.pdf www.doingbusiness.org/data/exploreeconomies/indonesia/ http://www.nscb.gov.ph https://en.wikipedia.org/wiki/Shopping_mall
Related Topics