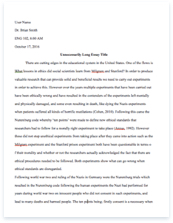 The whole doc is available only for registered users
Pages: 2
Word count: 280
Category: Diet
A limited time offer! Get a custom sample essay written according to your requirements urgent 3h delivery guaranteed
Order Now
Cutting back to 1000 calories a day is pretty drastic, and should only be used if you just want to lose a few pounds quickly, or feel the need to kick-start a longer term weight loss plan ("1000 Calorie Diet Menu" para. 1). The following is a personalized 1,000-calorie diet menu recommended for persons who want to lose weight quickly. Women will lose 2-4 lbs in a week, men 3-5 lbs in a week, depending on start weight and activity level ("1000 Calorie Diet Menu" para. 14).
Drinks throughout the day can include water, black tea and/or coffee without sugar and negligible calorie carbonated drinks such as Diet Coke ("1000 Calorie Diet Menu" para. 6).
This menu recommended by "1000 Calorie Diet Menu" provides 1000 calories, 60g protein, 145g carbohydrate, 21g fat.
Breakfast
Banana sandwich made with 2 small slices of whole meal bread and a small banana.
200ml glass of orange juice
Morning Snack
100g pot of low fat fruit yoghurt
Lunch
1 wholemeal roll (45g) filled with 70g tuna (canned in brine) and 10g reduced calorie mayonnaise
Mixed salad of 50g lettuce, 50g red or yellow sweet peppers, 10g spring onions.
Afternoon Snack
28g bag of lower fat crisps (eg. Walkers Lites)
Dinner
70g Roast Chicken breast (without skin)
80g Potatoes, mashed with 30ml semi-skimmed milk
60g Broccoli, steamed or boiled
50g Carrots, boiled
100ml Gravy (made from granules)
Evening
1 serving of low calorie Hot Chocolate Drink made with powder and water (eg. Cadbury's Highlights)
Works Cited
"1000 Calorie Diet Menu." 15 March 2007. weightlossresources.co.uk. 22 July 2007 <http://www.weightlossresources.co.uk/calories/calorie_counting/1000_diet_menu.htm>.
Related Topics