Personal Health Education Philosophy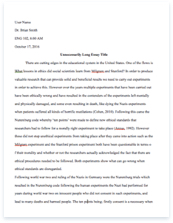 The whole doc is available only for registered users
A limited time offer! Get a custom sample essay written according to your requirements urgent 3h delivery guaranteed
Order Now
            For the majority of people, I think, their outlook on health and fitness is very self-focused.  This only makes sense, when you examine the fact that health is generally a very personal thing, and one that is primarily of concern to the person whose health is at stake.  For me, however, health and fitness means something more.  I view teaching people how to effectively maintain their health as one of the most beneficial things that an individual can do for them.  This is because I have personally seen the damage that poor health education can cause, in family related health problems and also in the families of some of my friends.  I have personally seen the horrible effects of diabetes, heart disease, and emphysema.  My experiences with those ailments have made me certain that no gift is more important than the one we can give ourselves, through wise decision-making:  good health.
            Why, then, do so many people make poor decisions that lead them inevitably to negative health outcomes?  Personally, I believe that they do so because they simply haven't been offered enough education on the subject, or that those who tried to educate them haven't done a good enough job.  People, given a choice between being healthy or not, will undoubtedly choose to be healthy.  It is, then, only a matter of educating them on how they can achieve that goal in a reasonable, manageable system of lifestyle changes.  I wholeheartedly believe that there is a serious lack of competent, effective, qualified health education professionals in America today.  That is the reason that I have decided to enter the profession.  I know, from firsthand experience that there is a serious need for a service that isn't being provided, and that is why I want to ensure that it is done and done the right way.
            Likewise, I am a huge proponent of the idea that the best way to teach someone something difficult is to lead by example.  For instance, people simply aren't going to believe you if you tell them smoking is bad for them and that they should not take the habit up, if all the while you yourself are smoking.  With any healthy habit, the best way to teach others may very well be in your everyday example of keeping that habit yourself.  That is precisely what I plan to do.  Instead of only teaching people about health, nutrition, and fitness, I want to show them by way of my own life.  Only in doing so, I feel, will I truly be able to show that it is in fact possible to live a healthy, productive, happy lifestyle, without sacrificing everything that is enjoyable in life.
            In the end, I suppose that that really sums up my outlook on health education.  I want to be a very hands-on type of health educator.  Certainly there are many other fields of education in which I'd be interested, as well.  Those other fields, however, are not nearly as important to the everyday happiness of the student.  How so?  No one is losing limbs because they never learned about the War of 1812, or the theory of relativity.  Somewhere in America right now, though, a diabetic individual is dealing with the fact that they are going to have to have an amputation performed because they never learned about proper healthy behaviors.  And, if a health educator can change just one single life, if they can stop one heart attack from ever happening, think how many lives they touch with that one act.  Think how many family members' lives are changed forever, even if they never know it.  That is why I want to be a health educator.
Related Topics