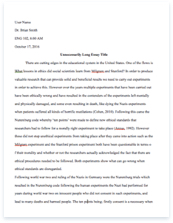 The whole doc is available only for registered users
A limited time offer! Get a custom sample essay written according to your requirements urgent 3h delivery guaranteed
Order Now
Goals can be personal or professional, long-term or short-term, but they help us track our course and stay on target for our future endeavors. Securing the image you see for your future requires straightforward ideas, dedication, and a passion to carry you through to the end. A goal is an end to which you direct your efforts. (Carter, Bishop, & Kravits, 2011, "Glossary"). The objectives desired by each individual acts as a compass, guiding each of us to ultimately build upon our blue print for life. Time Management
It is important to keep goals attainable and specific, so you can meet your objectives and have a sense of triumph. Dedicating enough time to reach your goal is essential. Allowing too much or not enough time to accomplish your goals could become the obstacle for you not being successful and realizing your dreams. Also, making your goals relevant to your life ideals will aid in driving you to press on, even during the most challenging times. Achieving goals, both personally and professionally, provides order and directness of your future. Professional Goals
Professionally, my long-term goal is to become involved in informatics nursing. "Nursing informatics is a specialty that integrates nursing science, computer science, and information science to manage and communicate data, information, and knowledge in nursing practice. Nursing informatics facilitates the integration of data, information, and knowledge to support patients, nurses, and other providers in their decision making in all roles and settings. This support is accomplished through the use of information structures, information processes, and information technology." (Staggers & Cheryl, 2002, para).
A mandate, issued by President Obama, requires all medical records to be transformed to an electronic medical record (EMR) by the end of 2014. With this mandate, nursing informatics was brought to the forefront of our field. Nursing informatics makes documentation a priority because communication is key when caring for a patient. Professionals in this field develop programs using computer technology to simplify and intensify the accuracy of documentation. I am enticed with a system where an entire medical history of a patient can be retrieved by the push of a button. An EMR will provide better continuity of care, especially during an emergency situation when time and accurate knowledge is imperative.
Nurses involved with informatics develop and improve upon EMR programs, as well as educate other nurses of how to utilize the upgraded charting. I am a super-user for the hospital, trained to diagnose and solve problems within our EMR system. In order to accomplish my goal, I need to receive my BSN and remain involved with the informatics team where I am employed. Earning the certification of a critical care registered nurse (CCRN), is my short-term professional goal. "The stated mission of the AACN Certification Corporation is to provide "comprehensive credentialing for nurses to ensure their practice is consistent with established standards of excellence in caring for acute and critically ill patients and their families." (Briggs, Brown, Kesten & Heath, 2006, para.) I am a critical care nurse in an ICU and have experience with cardiac patients. A CCRN will enhance my knowledge base and assist me to hone my skills.
I have recently started a study group, composed of my peers, to review information needed to secure my CCRN. I intend to utilize all reference material available to me, including but not limited to videos, reference books, and personal knowledge from others who have already received their CCRN. Also, there are numerous seminars for CCRN reviews. These will provide me with current information of what material will be covered on the CCRN exam. Personal Goals
My long-term personal goal is to earn my bachelor's degree in nursing (BSN). I am currently enrolled in the BSN program at the University of Phoenix and hope to complete this in 22 months by staying on schedule with future classes, applying every effort to studying, and retaining the information provided to me to become a more diligent nurse. I spent many years contemplating if this was the direction I should go. I am happy being a bedside critical care nurse and my associate's degree in nursing (ADN) has always been sufficient, but as of late I have had a desire to grow.
I opted to continue my educational endeavor through this on-line course. With this venue, I am able to maintain employment, interact with my family, and earn my bachelor's degree all at the same time. I have always gone to a traditional classroom setting for my education, so maneuvering around the computer and the utilizing the internet is a whole new concept. Downloading eBooks in lieu of long-established text books, using search engines to explore research, and utilizing the classroom program designed for University of Phoenix students is both exciting and unsettling.
Personally, my short-term goal is to complete HCS/301, the first class of this on-line program. It has been many years since I have had to meet deadlines for assignments, put my thoughts into words in a designated format, and manage interactive discussion with classmates. Even taking all of these demands into account, I have accomplished successfully completing the tasks thus far. The last assignment, writing this personal goals paper, has proven to be the most challenging. I have always had a difficult time putting my thoughts down on paper. Expressing myself verbally is my strongest attribute, but I accept the challenge and welcome stepping out of my comfort zone to enrich this educational experience. Attitude for Achievement
A positive attitude is imperative for the realization of concluding your goals. I have often expressed, in order to stay motivated you need to reward yourself for the smallest of feats. I personally, like to keep a tangible list, so I am able to physically mark off each milestone finished. This agenda serves a two-fold purpose, not only tracking my performance but also keeping me on a time table to maintain prompt outcomes. I pay special attention to sustaining a proper balance between personal and professional activity. Always keeping in the forefront my priorities and revamping them as necessary. I am fortunate to have both a home family and work family who are supportive of my growth, personally and professionally.
Goals, no matter how big or small, are a crucial part of our lives. My professional goals, to be gainfully employed in informatics nursing and receive the CCRN and my personal goals, to obtain my BSN and complete HCS/301 are surely feasible if I maintain motivation and stay on target. I hope by completing each objective, I not only enrich my life but offer an example to others that it is never too late to strive for your desires.
References
Carter, C., Bishop, J., & Kravits, S.L. (2011). Keys to effective learning. Study skills and habits
for success (6th ed.). Retrieved from University of Phoenix eBook Collection database.
Staggers, N., & Cheryl, B. T. (2002). The evolution of definitions for nursing informatics: A
critical analysis and revised definition. Journal of the American Medical Informatics
Association, 9(3), 255.
Retrieved from http://search.proquest.com/docview/220779335?accountid=45
Briggs, L.A., Brown, H., Kesten, K., & Heath, J. (2006). Certification: A benchmark for
critical nursing excellence. Critical Care Nurse, 26(6), 47-53.
Retrieved from http://search.proquest.com/docview/228183019?accountid=458
Related Topics