Performance and Career Management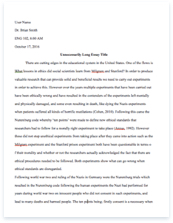 The whole doc is available only for registered users
A limited time offer! Get a custom sample essay written according to your requirements urgent 3h delivery guaranteed
Order Now
In practice, many performance appraisal systems fail because they do not satisfy one or more of the following requirements; relevance, sensitivity, reliability, acceptability and practicality. Performance appraisals are done once or twice a year in most organizations, but research indicates that this is far too infrequent. It should happen upon the completion of projects or upon the achievement of important milestones (Cascio, 2006). For many we have known that when managers use a problem solving approach, subordinates express a stronger motivation to improve performance than when other approaches are used.
Yet evidence indicates that most organizations still use the "tell and sell" approach in which a manager completes an appraisal independently, shows it to the subordinate, justifies the rating, discusses what must be done to improve performance, and then asks for the subordinate to sign off on the appraisal. As a result, managers receive negative reactions (Cascio, 2006). In the attempt to alleviate these negatives I have implemented a plan to better assist in more positive reactions on behalf of management and staff.
Feedback
Providing effective feedback is similar to that of a heart in a human's body. It is the vital part of any organization one of the most important standards that should be performed. In many instances; it is one of the most neglected. Without feedback, it is almost impossible to know where one stands in reference to performance and meeting expectations. In meeting these expectations my plan is to provide feedback by:
* Speaking directly to (you) the employee,
* Proving input immediately when the event happens,
* Provide specifics, with examples on things to improve on or a job well done,
* Listen and then ensure feedback is clear
* Follow up
As a result, numerous opportunities are provided to you the employee such as:
* More independence and flexibility in setting work goals and schedules
* Additional company-sponsored job training
* Eligibility for employment advancement(s)
* Participation in an internal company committee, or
* Additional authority and responsibilities, with appropriate additional compensation (Clearly, 1999)
Reaching a higher level of performance
To assist everyone in reaching a higher level of performance it is important as management to avoid destructive criticism, set mutually agreeable goals and continue to communicate and assess progress toward goals regularly, and have needed resources readily available . In doing this, it has been proven to have three advantages:
* It helps keep behavior on target,
* Provides a better understanding of the reasons behind a given level of performance
* It enhances the subordinate's commitment to perform effectively
All of this helps to improve supervisor/subordinate work relationships. Improving supervisor/subordinate work relationships, in turn has positive effects on performance (Cascio, 2006).
Education opportunities and Promotions
Education and training programs will be provided to employees to provide information and all necessary skills to be effective in assigned rolls. For example, I was often encouraged to participate in Continuing Education Units and a 306 degree Skill builder leadership training module to target certain areas in which I felt I needed improvement. These same opportunities will be provided to sales team. Promotions will be provided by way of compensation (bonus programs and other incentives, i.e. fully paid trips).
Flexibility for Dual Career Parents
Myers quotes a study by SL Guinn from 1989 stating "About 60 percent of all families have dual career spouses." (Myers, p. 495). In order to attract top performers, a proactive approach had to be encompassed. We are providing flexible work schedules for dual career parents. The late William Glueck wrote, "Many workers are more interested in when they work than in how they work," (Glueck, 49). He outlines three work strategies;
* Compressed work weeks-working a 40 hour week finishing by Thursday or Friday by noon,
* Flextime- beginning and ending workday within a range of hours, or
* Telecommuting- doing part or all of work from a home office
Not only was this recognized to assist families but it will reduce stress associated with balancing two lives (Myers, p. 495).
Adapting to Team Diversity
In completing the performance appraisal form, I will meet with each individual employee to validate the accuracy of the individual job responsibilities and specific expectations communicated on the performance appraisal form. The simplest way to do this is by using the narrative essay. This will allow me to pinpoint the strengths, weaknesses, and potential, together with suggestions for improvement (Cascio, 2006). This method is useful in that I'm not trying to compare employees to one another. This way I am evaluating on the significance of each individual's task.
Conclusion
The performance and career management program will work in that it will use employment assessment tools to help determine if the organization is maximizing the full potential of the employee or leaving them feeling underemployed or underappreciated (Cleary, 1999). The performance and career management plan will identify and evaluate employee motivators, key personality traits, and learning styles and abilities. The performance plan shows us how to best manage employees for excellent job performance and advancement results thereby;
* Increasing retention and
* Enabling promotion/ pay increase (Cleary, 1999)
When a company takes time to measure its employee's job performances and then act on the results, it shows its employees it cares about them as individuals (Cleary, 1999). The benefits and cost savings to the organization are the monetary savings of not suffering with the associated costs with the loss of employees (i.e. training resources, lost job production, overtime for other employees to perform the job duties, and advertising costs to attract new prospects (Cleary, 1999). For these reasons, I can only see the performance and career program working to everyone's advantage, the employee and employer.
Related Topics