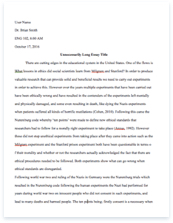 The whole doc is available only for registered users
Pages: 2
Word count: 325
Category: Pepsi
A limited time offer! Get a custom sample essay written according to your requirements urgent 3h delivery guaranteed
Order Now
Pepsi-Cola is one of the leading brands of food and beverages. The products of the company include carbonated soft drinks and non-carbonated beverages, Frito-Lay snacks and Quaker Foods. The company has developed dozens of drinks and tastes to meet requirements and needs of diverse target audience. The main brands are Pepsi, Diet Pepsi, Pepsi Twist, Mountain Dew Sierra Mist and Mug Root Beer, Pepsi Max and Pepsi Blue and Pepsi Gold, etc. A new brand, Aquafina (bottled water), has opened new opportunities for Pepsi-Co on the market of non-carbonated beverages.
The first drink was found in the early 1890s by Caleb Bradham and became a trademark on June 16 1898. Originally, Pepsi-Cola was intended as a medicine to cure stomach pains (PepsiCo Wikipedia, 2006). During the Great Depression PepsiCo became very popular among population and doubled its sales during 1936 to 1938. The company PepsiCo Inc. was established in 1965 through the merger of Frito-Lay and Pepsi-Cola. Later, PepsiCo merged with Tropicana (1998) and the Quaker Oats Company (2001) and becomes one of the largest beverage and food companies.
PepsiCo uses critical accounting policies to meet high standards of financial control and understand financial results and possible risks. According to Annual Report 2005, "there have been no new accounting pronouncements" during Financial Year 2005. The company accounts for its "employee stock options under the fair value method of accounting using a Black-Scholes valuation model to measure stock-based compensation expense at the date of grant" (PepsiCo Annual Report, 2006). To comply with this policy, PepsiCo adopted SFAS 123R (Share-Based Payment), under the modified prospective method" (PepsiCo Annual Report, 2006). Also, PepsiCo excludes possible impact of changes in Black-Scholes assumptions.  KPMG LLP is an independent registered public accounting firm audited PepsiCo's Financial Statements for 2005.
References
PepsiCo Wikipedia. (2006) Retrieved from en.wikipedia.org/wiki/Pepsi (accessed 12 September 2006).
PepsiCo Annual Report 2005 (2006). Retrieved from http://phx.corporate-ir.net/phoenix.zhtml?c=78265&p=irol-reportsannual (accessed 12 September 2006).
Related Topics