Pepsi-Cola NA: Marketing Management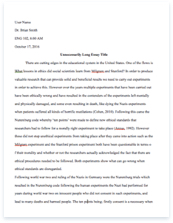 The whole doc is available only for registered users
A limited time offer! Get a custom sample essay written according to your requirements urgent 3h delivery guaranteed
Order Now
Pepsi-Cola North America represents a market of beverages and drinks. Pepsi-Cola, the world leader in beverages and foods industry, builds a strong competitive policy worldwide aimed to create a core of loyal supporters and compete on the national scale.
As other companies on the same market, Pepsi-Cola North America is dynamically evolving entity operating within a dynamically evolving economic and social environment. Its opportunities are closely connected with product image and product range. To sustain strong market position in North America, Pepsi-Cola takes into consideration needs and wants of buyersm their life style and preferences; it analyzes perspectives, opportunities and possible threats connected with stereotypes and brand perception in this geographical region.
The current market is diverse in terms of supply and demand. In the industry, there are few large competitors including Odwalla, Perrier, Coca Cola, and Cadbury-Schweppes, and smaller competitors such brands like Heineken, Budweiser, Fresh Samantha and Evian. Using unique marketing strategy and brand name, Pepsi-Cola wins the mind share of consumers. During the last five years, the US beverage market shows low rates of economic growth. Composition of demand determines how industry perceives, interprets, and responds to buyer needs. According to recent data analysis, "the beverage giants have a problem – growth in the sales of their flagship carbonated products are at a near standstill in the key U.S. market, with 1% growth or less" (Industry brief: Beverages, 2003).
Recent years, the remarkable feature of beverage industry in the USA is imbalance between supply and demand. Economists explain that "after years of rapid growth, it seems that the average American can't drink any more flavored, fizzy soda water" (Industry brief: Beverages, 2003).
On the other hand, the growth of Pepsi-Cola sales was 7.5% in 2004 and reached $8,313.0 million (Pepsi-Cola North America. Hoovers. 2006). Another determinant of this situation is low incomes of many families which prevent them to buy high quality products proposed by Pepsi-Cola. "The big three carbonated beverage  makers [Pepsi, Coca Cola, and Cadbury-Schweppes] now exist in a stable oligopoly that changes only by small increments and which controls over 90% of the market" (Industry brief: Beverages, 2003).
Product The product range of Pepsi-Cola involves carbonated soft drinks such as Pepsi, Pepsi Twist, Diet Pepsi, Mountain Dew Sierra Mist, and Mug Root Beer, etc. These drinks represent 1/3 of total soft drink sales in Northern America. Some years ago, Pepsi-Cola launched a new product, non-carbonated beverage Aquafina which has become one of the most popular bottled water brands in this region. Customers and product innovations are the primary driving factors of this industry (Pepsi World, 2006).
Strong market position of the company in the North America is based on brand loyalty and high quality of Pepsi's product range. The likely decision process of the target market is the quality and unique taste that appeals to the consumers' minds with offer­ings. Product positioning of Pepsi-Cola North America is characterized by establishing trustworthiness, confidence, and competence for customers. This strategy is supported by the buying process and the pricing, and as the most important high quality of all beverages and soft drinks. "The company also makes and markets North America's best-selling, ready-to-drink iced teas and coffees via joint ventures with Lipton and Starbucks, respectively" (Pepsi World, 2006).
Pricing strategy followed by Pepsi-Cola is not divorced from product considerations. Pepsi-Cola management takes the customer's point of view and evaluates a product in terms of its quality and other characteristics relative to its price. Pepsi-Cola North America uses price as a strategic variable to achieve financial goals, including return on investment, profit, and rapid recovery of product development costs.
When financial criteria such as profit and maintenance of margins are the objectives, Pepsi-Cola's products are part of a superior value proposition for buyers; price is integral to the total positioning strategy. Taking into account price level and financial data, it is possible to say that Pepsi-Cola follows skimming pricing strategy as part of a deliberate attempt to reach a market segment that is willing to pay a premium price for a Pepsi-Cola brand. For years, Pepsi-Cola utilized a skimming strategy; however, this created an opportunity for its competitors to introduce new products and under­cut Pepsi-Cola.
Placement Pepsi-Cola seeks competitive advantage by pursuing positioning of its brand in the mind of consumers delivering values proposition. Pepsi-Cola builds customer value by product placement both a wider range of channels, and more personalized treatment. For decades, Pepsi-Cola represents a unique life style creating its own culture of beverages and soft drinks.
Pepsi-Cola uses product placement as a response to the need to meet heightened customer expectations and face intensi­fied market competition. The product placement emphasizes the use of information technology in managing customer relationships. All Peps-Cola products create a specific image of youth culture and create a sense of belonging. Product placement comprises a host of value-adding activities that provide time and place utilities for the customer (Pepsi World, 2006).
Promotion Pepsi-Cola promotes desire for a particular consumer lifestyle and finds the ways to satisfy that desire. Sometimes the connection is even more direct, as when television programming is designed explicitly to create and sell derivative products. In this case, product placement has a significant impact on tastes and priorities of customers. Nevertheless, both product placement and promotion are increasingly dependent for their success on the Pepsi-Cola ability to enhance appeal though product image and quality. The main types of promotion used by Pepsi-Cola include conferences and newsletters, sponsorship and charity.
For instance, in 2005 "Pepsi-Cola North America ws known as the "Official Soft-Drink Supplier" at MEC racetracks and was granted rights to utilize all MEC trademarks, including the specialty race logos created for races such as the Sunshine Millions(TM), the Preakness(R) and the Santa Anita Derby(TM), as well as individual use of the MEC" (Pepsi Rides with MEC, 2005)
These tools are aimed to carry out programs designed to earn public understanding and acceptance viewed as an integral part of the marketing effort. Pepsi-Cola promote public understanding and acceptance of the company and its products. The purpose is to ensure that the 'image' and impression which the public carry of Pepsi-Cola is a favorable one, so that ultimately there will be greater sales of the products of the company. All campaigns provided by Pepsi-Cola include: brand image and emphasis quality.
Market Position
Pepsi-Cola is a market leader which bases its strategy on unique brand image, wide range of products and high quality. Pepsi-Cola segments its market according t0 buyers types and preferences. This strategy allows Pepsi-Cola to identify areas of competition and establish differ­entiation through product features and price/quality difference. Competitive advantage (Porter, 1985) of Pepsi Cola is driven more by sales and performance management than by manufacturing. As it was mentioned above, the main competitors of Pepsi-Cola are Coca Cola and Cadbury-Schweppes.
In 2001, three competitors, Pepsi, Coca Cola, and Cadbury-Schweppes had exactly the same market share: Pepsi – 31.6%, Coca Cola – 43.7% and Cadbury-Schweppes – 15.8%. Other minor competitors had less then 3% of the market share. according to analysis, "the takeover targets that are left  are so small that the biggest remaining brand doesn't make more than 1% difference in total volume" (Industry brief: Beverages, 2003). The relative ease with which Pepsi Cola emerges in a large market, suggests that the threat to existing Pepsi Cola is not essential because company has a strong brand image. It increases com­petition and results in a highly volatile market. On the other hand, the threat of substitution is not predicted by Pepsi Cola. Mergers and acquisition strategy is the main tool used by its competitors to gain market share.
New entrants to an industry can raise the level of competition, thereby reducing its attractiveness. Pepsi Cola has competitors, but they will not have a great influence on the company's revenue. The presence of substitute products lowers Pepsi Cola attractiveness and profitability because they limit price level. Price competition, backed by improved efficiency, are likely to feature highly as companies fight for survival in markets faced with over-capacity. Within rapidly changing environment this kind of development ensures that long-term survivors are those firms who are more competitive and are better able to satisfy consumer needs and adapt to the new competitive environment (Pepsi World, 2006).
Recent years, Pepsi Cola has shifted its focus to core brands and price reduction measures. This strategy has helped Pepsi Cola to maintained high-speed growth through continuous optimization of its product mix and constant product development such as AquaFina (Pepsi launches new Business with AquaFina, 2003). Strength of Pepsi-Cola is that its products obtain a very competitive position on the market because of the unique brand image and culture of PEP. Consolidation is an ongoing process in the sector. For instance, "Ocean Spray and PepsiCo today announced a long-term strategic alliance in which Pepsi-Cola North America will market, bottle and distribute single-serve cranberry juice products in the U.S. and Canada under the Ocean Spray name" (Ocean Spray and PepsiCo Form Strategic Alliance., 2006).
This strategy helps Pepsi-Cola to sustain strong market position and resist competition. Another important feature of Pepsi-Cola is the non-price competition which takes form of branding, advertising, promotion, and additional services to customers and product innovation. Perhaps the most important thing to bear in mind is the inverse relationship between profit margins or returns and the intensity of competition: as the intensity of competition goes up, margins and returns are driven down (Johnson, Scholes, 1998).
In sum, with the changing economic environment globalization and consolidation of beverage market in North America have enhanced the need of quality products like Pepsi-Cola. Pepsi-Cola North America sustains a strong market position based on brand image and product mix. This strategy helps Pepsi-Cola North America to break the competitive positioning in both internal and external environment.
References
Johnson, G., Scholes, K. Exploring Corporate Strategy. Hemel Hempstead: Prentice Hall, 1998.
Industry brief: Beverages. (2003) Retrieved form http://www.oligopolywatch.com/2003/04/21.html (accessed 10 July 2006)
Ocean Spray and PepsiCo Form Strategic Alliance. (2006) Retrieved from http://money.cnn.com/services/tickerheadlines/prn/200607130935PR_NEWS_USPR_____NYTH093.htm (accessed 10 July 2006)
Pepsi launches new Business with AquaFina bulk water. (2003). Retrieved from http://www.reachouthyderabad.com/business/biznews/poct.htm (accessed 10 July 2006)
Pepsi Rides with Magna Entertainment Corp. at 13 Racetracks in North America (2005). Retrieved from http://phx.corporate-ir.net/phoenix.zhtml?c=78265&p=irol-newsArticle&ID=614000&highlight= (accessed 10 July 2006)
Pepsi World. (2006) Retrieved from http://www.pepsi.com/help/company_info/index.php (accessed 10 July 2006).
Pepsi-Cola North America. Hoovers. (2006) http://www.hoovers.com/pepsi-cola-north-america/–ID__55869–/free-co-factsheet.xhtml (accessed 10 July 2006).
Related Topics