Pegasus Airlines: Delighting a New Type of Traveling Customer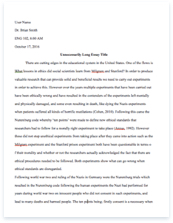 The whole doc is available only for registered users
A limited time offer! Get a custom sample essay written according to your requirements urgent 3h delivery guaranteed
Order Now
Pegasus Airlines: Delighting a New Type of Traveling Customer The following is a case study of an airline called Pegasus founded in 1989 in Turkey, which has already been flying for over 20 years and is Turkey's most established private airline. It experienced financial crises a couple of times since it was created but yet, it won about a total 4.4 million passengers in 2008 because it was known as a low-cost airline. The key to its success is the fact that Pegasus Airlines makes sure it is continually developing to meet customer expectations and priorities that is why it refers to itself as the "DELIGHT TRAVEL" airline. Give examples of needs, wants and demands that Pegasus customers demonstrate, differentiating these three concepts. What are the implications of each for Pegasus's practices? Needs, wants and demands are three of the key concepts of marketing, and are differentiated as follow. Needs are a state of deprivation. They are the basic requirements and essential for either physical or psychological. For example, when human feel hungry, they need food, otherwise they will die for hunger. Needs will become wants when they are directed to specific objects that might satisfy their needs, though these needs are not mandatory part of life.
People need food when they feel starving but may want a hamburger or something more. Therefore wants are mainly dependent on the needs of humans themselves and are shaped by one's surroundings and backgrounds. Lastly, demands are the wants for specific products or services that are backed by an ability and willingness to pay for them. They are a step ahead of wants but may not be able to fulfill them. When people want something premium like luxuries, meanwhile, their buying power is high enough, then these wants are converted to demands. Pegasus customers have demonstrated a range of needs both physically and psychologically. For example, they may need food, drinks in the airplane to satisfy their hunger and thirst. Describe in detail all facets of Pegasus' products. What is being exchanged in a Pegasus transaction? Pegasus is known as an airline that a low-cost can deliver low fares, excellent services and steady profits. It tries to maintain an excellent pricing which is attractive to everyone even there was a lot of competitors around. To ensure meeting customer priorities, a management strategy for ticket pricing was commenced. If passengers book early (60+ days) they receive further savings while those who book later pay the maximum current fare offered by competitors.
Also, Pegasus has developed a credit/loyalty card to reduce insurance rate. A customer satisfaction guarantee policy was developed to relieve customers' disappointment about flight delays, for example. In the case of a delay greater than three hours, the airline provides a refund of the ticket and in the case of a delay greater than five hours, a refund and a free ticket are given out. Moreover, to keep up with its customers even when they are not flying, Pegasus set up a Facebook page for passengers to win prizes. It also has a Twitter account which offers customers special competitions and a campaign called "MOBILE PHONE FLY" to enhance social networking. At last, Pegasus encourages customers to report problems they have encountered, generate ideas for service improvement, and debate generic questions and topics relating to the airline's management and services, which proves that the company always try its best to listen to customers' voices.
Thus, a high-quality service experience is being exchanged in a Pegasus transaction, which leads to customers' satisfaction. Which of the five marketing management concepts best applies to Pegasus? The following are the five marketing management orientations: production concept, product concept, selling concept, societal concept and marketing concept. Production concept believes that consumers prefer low prices and product availability, which best applies for those countries where consumers are more focused on obtaining products than the features of a product. Another one is called product concept, it believes that consumers want high-performing and high-quality products which serve an individual purpose. This may neglect what consumers really want because producers are so engaged with their products to enhance productivity.
The third one is the selling concept, it believes that consumers and businesses will only purchase products from those companies with aggressive selling and promotional efforts. Besides, there is also a societal concept which is based on a belief that companies should carry out the marketing concept in a manner that preserves society's well-being like ethics and moral. It considers how a company marking affects society as a whole. Last but not least, it is marketing concept, which is best applied to Pegasus Airline. Marketing concept believe that a company must create, deliver and market products to its targeted customers more efficiently to fulfill their desire than the competition with others in order to turn a profit. We notice that Pegasus implements a lot policies to delight its customers.
Related Topics