Paul of Tarsus Contribution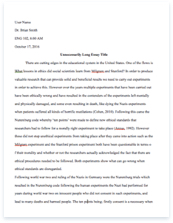 The whole doc is available only for registered users
OPEN DOC
A limited time offer! Get a custom sample essay written according to your requirements urgent 3h delivery guaranteed
Order Now
Paul the Apostle gave us not only some of the most profound pieces of early Christian theological reflection, but also some of the finest, poignant writing in history. Throughout Paul of Tarsus' life, he has been able to contribute to the development of Christianity through his heritage, his personal encounter with Jesus and his life as a missionary for Jesus. AD 33, before Paul converted to Christ, Christianity grew only amongst disaffected Jews. A Jew himself, Paul spoke Greek and inherited Roman citizenship. This enabled him to put Jewish ideas into the language of the Gentiles, and because of his efforts, through his missionary journey's throughout Asia, Macedonia and the West, Christianity grew from its beginnings in Israel to the rest of the Roman Empire.
Paul was raised as a Pharisee and was zealous for the Jewish Torah and its traditions, In Acts 26:5 he states … that I conformed to the strictest sect of our religion, living as a Pharisee.
Throughout his pre-Christian phase, Paul began to persecute the followers of Jesus before finding his true calling
Acts 22:3-5 3 "I am a Jew, born in Tarsus of Cilicia, but brought up in this city. … 4 I persecuted the followers of this Way to their death, arresting both men and women and throwing them into prison, 5 … I … went there to bring these people as prisoners to Jerusalem to be punished.
19Saul spent several days with the disciples in Damascus. 20 At once he began to preach in the synagogues that Jesus is the Son of God. 21 All those who heard him were astonished and asked, "Isn't he the man who raised havoc in Jerusalem among those who call on this name? And hasn't he come here to take them as prisoners to the chief priests?" 22 Yet Saul grew more and more powerful and baffled the Jews living in Damascus by proving that Jesus is the Messiah. Acts 9:19-22
Paul suddenly underwent a dramatic and heavenly-inspired change of heart, as shown in Acts 9:19-22. During the first phase of Paul's new Christian life, Paul began to preach around Arabia, Damascus in Southern Syria. In Paul's word's, Jesus' kingdom changed from a potential political and religious reality into a promise of eternal life in heaven. 1 Corinthians 4:1 states that Christians were now 'stewards of Gods mysteries'.
Paul established small Christian churches in Macedonia, especially Philippi and Thessalonica, his leadership kept the small but developing Christian communities together.
Acts 16:9-10 9 During the night Paul had a vision of a man of Macedonia standing and begging him, "Come over to Macedonia and help us." 10 After Paul had seen the vision, we got ready at once to leave for Macedonia, concluding that God had called us to preach the gospel to them.
Paul changed Christianity so that it would no longer be seen as a Jewish sect but rather a distinct religious movement; this could have been caused by the persecution of Christians from the Jews. The Jews wanted to kill him and any other Christians to stop the spreading of Jesus' word, thus Paul was constantly on the move, hence why the word of the Gospel spread to three different continents. Paul was an excellent orator and writer and was able to elevate Christ and changed Christianity to focus on Jesus and how Jesus fulfilled the Old Testament Prophecies, rather than the some of Old Testaments views.
Hebrews 1:3 3The Son is the radiance of God's glory and the exact representation of his being, sustaining all things by his powerful word. After he had provided purification for sins, he sat down at the right hand of the Majesty in heaven.
Paul set up churches in seaports, such as Philippi and Neapolis, which helped the message of Christianity to spread quickly across the Hellenistic world, which resulted in a dramatic increase in the number of converts to Christianity in the Greek-speaking world.
Acts 19:10 10 This went on for two years, so that all the Jews and Greeks who lived in the province of Asia heard the word of the Lord.
Paul encouraged Jews to move away from their Jewish habits and become welcoming of non-Jews, he explained that following Jesus was more important than adhering to the Law of Moses and Jewish customs. The Jews worshipped at synagogues and ate amongst themselves. They carried out purity rituals that would not allow non-Jews to be amongst them at these times. Paul showed the Jews, through his own example, that one could still be a practicing Jew, and still believe that Jesus was the Messiah.
Acts 19:8 8 Paul entered the synagogue and spoke boldly there for three months, arguing persuasively about the kingdom of God.
Paul developed a Christian theology that was much more concerned with individual belief and ethical behaviour. The Roman Empire contained a wide range of religions and Paul was able to reach a wider range of people by speaking of Jesus through Greek concepts. He was gifted at contextualising the message of Jesus Christ to meet the communities he was ministering to. His letters were the earliest writings about Christianity, which transformed the tradition from an oral to written form and established instructions for the early Christian communities. When he founded churches; he spoke to followers about how to live a Christian life, based on the teachings of Christ. Paul taught us that through Jesus Christ, we see God. This had a transforming and revitalising impact upon the then church communities. His Greek education contributed to his recognition that the Gospel story was relevant for all thus he made Christianity accessible to many of the people in the Roman Empire. His example and teachings from his writings transformed, challenged and inspired Christians in the first century and still continue today.
Although a Roman citizen, Paul experienced great difficulties, including imprisonment, while spreading his message of love and salvation. Paul also established churches in Macedonia and Syria but also in the centres of the civilisation in the western world, for example Rome and Corinth. These communities were reformed and transformed by the teachings of Paul. The primary theme running through Paul's letter to the Romans is the revelation of God's righteousness in his plan for salvation.
The words of the 8th century prophets called for justice, and through the writings of Paul, Jesus' command for love is reinforced. Specific instructions are given in particular areas, such as those relating to sexuality.
1 Corinthians 6:9 9 … Neither the sexually immoral … nor adulterers nor men who have sex with men10 … will inherit the kingdom of God.
More general principles can also be used in modern situations, such as those that might arise in the case of bioethics. With Paul's emphasis on marriage and procreation, he condones homosexuality. Increasingly in our modern world however, homosexuality is being accepted as an authentic form of human identity and some Christian churches are taking a positive approach to including homosexuals, while others strongly condemn homosexual practices.
Romans 13:9-10 9 The commandments, "You shall not commit adultery," "You shall not murder," "You shall not steal," "You shall not covet," and whatever other command there may be, are summed up in this one command: "Love your neighbour as yourself." 10 Love does no harm to a neighbour. Therefore love is the fulfilment of the law.
In Christian communities women were regularly kept from taking on leadership, spiritual roles. A letter by Pauls says in 1 Corinthians 14:34: Let women stay silent in church. This is contradicted in Galatians 3:28: In baptism there is neither man nor woman. So on one hand women must play a passive role in church, yet on the other, within the church gender does not matter.
In Romans 3:28, Paul said, "For we hold that a person is justified by faith apart from works prescribed by the law." In other words, our salvation comes through our faith, not, as was commonly believed at the time, from obeying the Laws of Moses. However, Paul's teaching has sometimes been interpreted as meaning that if we have faith, nothing else matters; we don't need to do "good works", that is, obey God's commandments, in order to be saved. However, that was not Paul's interpretation at all. He said if the Spirit of Christ is truly within us, we will turn away from evil deeds
There are themes in Paul's works which emerge as clear foundations for teachings that were accepted by the early church communities and would be later developed by Christianity as it emerged as a global religious tradition. These were original sin, Christology, and Eschatology.
Pauls writings continue to be used by Christian ethicists alike in their pursuit of providing guidance to believers. The central theme s of Paul's ethical traditions are:
Primacy of love: Galatians 5:14
Christ's call to freedom and responsibility: 1 Corinthians 6:9 The physical self is the temple of the Holy Spirit: 1 Corinthians 6:19
Many attribute the work of Luther to the basic principles found in Paul's writings. One of the main themes that emerge from Paul's writings is justification by faith – the concept that humans are saved from sin by believing in Jesus: referred to sola fides. This was one of the key points of difference raised by Martin Luther and other reformers that lead to the Protestant Reformation and the break with the Church of Rome. In addition, his writings on grace, predestination and free will had profound effects on later theologians including Augustine, Luther, Calvin and Ignatius.
Related Topics