Outsourcing at Target Corporation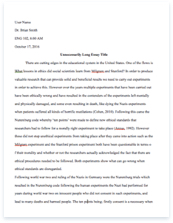 The whole doc is available only for registered users
A limited time offer! Get a custom sample essay written according to your requirements urgent 3h delivery guaranteed
Order Now
             In a bid to have a competitive advantage in the market, most companies today are opting to outsource some of their functional departments, and this includes the human resource department. The bottom line is to be able to cut down on costs, thus having a competitive edge relative to competitors. Consequently, this has seen many companies institute downsizing operations of the human capital, in order to realign themselves for a rapid growth in an increasingly competitive global market (Burdon et al, 2004). Of course, the use of such strategies will have an impact on the company's structure, as well as some of the laid down strategies. When a corporation such as Target is able to outsource the human resource function, the firm will be better able to channel some of its resources into other areas, hence  improving on its technological competency.
This will in turn afford the corporation a competitive edge in the market. The personnel who have hitherto been more concerned with manning the human resources will now have to channel their energies to other critical areas meant to help the corporation maintain a competitive edge in the market. Besides, the overall operational costs of the firm will be greatly reduced. This is because as the firm is now dealing with lesser functions, it is in a position to specialize more on the reminder of the functions (Martell,  & Carroll, 1995). Also, the act of outsourcing will help the company shift its focus mainly to the core business, in this case retail trading, giving it an opportunity to compete relatively well with such market leaders as Walmart.  Further, the act of outsourcing is in itself a pointer to the possibility of a company to now be able to access resources that would otherwise have been out of it reach, owing to a constrained budget. Outsourcing thus acts to enable a company to expand its horizons beyond the internal environment. Finally, outsourcing has the potential of helping Target corporation reduce the risks that could be facing it, as the outsourcing company will be in a position to help manage some of these risks (Burdon et al, 2004).
            The goal of outsourcing is not only to improve the effectiveness of a company, thus affording it a competitive advantage in the market, but also to allow it to be more efficient in its operations, as a result of specialization. It is therefore in order that outsourcing initiative by a company goes to fulfill the desire of such an organization to have a better workforce that will put it on an equal footing with other companies, to fulfill the needs of a global economy (Chew, 1999). Just like human resource outsourcing, the use of strategic human resource management in an organization has been shown to offer the firm a competitive advantage, relative to its rivals. This is because the concept is tied to the overall strategy of an organization, as well as a keen interest to improve on the overall performance, which is why many companies are now opting to outsource some of the key functional areas such as the human resource. It is thus a competitive tool that can help a company realise its goals. Besides, the greatest incentive to becoming competitive is having a sound and competent workforce. Thus, a strategy that employs both the practice of outsourcing and strategic human resources management is bound to succeed.
"References"
Burdon, S., Clegg, S., & Weiss, R. (2004). Outsourcing. Journal of business logistics, 20 (1), 88 – 99.
Chew,  (1999). Effects of strategic human resource management (shrm) on strategic vision. The International journal of human resource management, 10 (6), 1027 – 1039.
Martell, K. & Carroll, S. (1995). How strategic is human resource management (hrm)? Human resource management, 34 (2), 253 – 267.
Related Topics