Our Attending Mission 100 VEX-IQ Robotics training at Auburn University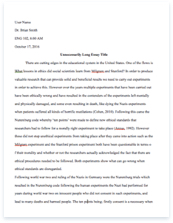 The whole doc is available only for registered users
A limited time offer! Get a custom sample essay written according to your requirements urgent 3h delivery guaranteed
Order Now
In August, I attended Mission 100 VEX-IQ Robotics training at Auburn University. This training allowed me to understand how to build and operate the robots used in VEX-IQ competitions to start a robotics team. I had taught small robotics afterschool clubs for years using Ozobots and Spheros, but students would build, code, and compete with the VEX-IQ robots. There would be more trial and error, and importantly- failures before they would succeed. It would teach teamwork, resiliency, and be the perfect avenue for developing a growth mindset.
We introduced our new EAGLES Robotics Club during our fall afterschool club sessions. Almost 40 students signed up so we knew that we were on the right track. Students were divided into groups and rotated through online coding practice, Ozobot coding activities, driving the already built VEX-IQ robots, and assembling VEX-IQ robots. Out of the almost 40 students, 12 students accepted the challenge of building, coding, and competing as our EAGLES Robotics Teams.
Our robots and practice field were housed in the library so team members could go practice throughout the week. Other students saw them practicing and began asking questions about the robots and when our competition would be. More of my students began asking about coding and wanting to try it when they had free time. Another sign that we were cultivating curiosity about robotics and coding was that interest remained so high after clubs ended.
Our teams only had a few weeks to complete their robots, code them to complete a task, and train for the competition. Mistakes were made. Students analyzed these mistakes and used their new knowledge to make changes and try again. I loved watching them grow in confidence and resiliency as they learned what it meant to be a team. This fall, our teams competed in Spooky VEX on the Plains at Auburn High School. Both teams worked hard and gave it their all. Problems arose but they set to correct them and kept going. We were proud of their successes and learned from their disappointments.
Bringing robotics to our school had a powerful effect, on not just the team, but on our entire school. Students were more interested in coding and robotics than ever before and wanted us to add more teams. Students wanted to code during their free time. More teachers participated in the Hour of Code because of the interest their students have shown in coding. This excites me, because of the valuable lessons learned through coding. Teamwork…resiliency… productive struggle and a growth mindset that ensures they won't give up when the going gets tough- not now and not in their future.
Related Topics