Oscar Mayer Case Analysis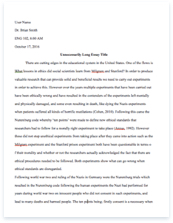 The whole doc is available only for registered users
Pages: 5
Word count: 1049
Category: Marketing
A limited time offer! Get a custom sample essay written according to your requirements urgent 3h delivery guaranteed
Order Now
This is a case study about Oscar F Mayer, a Bavarian immigrant, founded a retail market in Chicago in the year 1883 specializing in sausages and Westphalian hams. With the passage of time his business grew in Chicago and his sausages and products became quite famous. Then his son Oscar G Mayer, Harvard graduate, expanded the business by the ways of promotional activities and the acquisitions of many small and mid-sized companies and subsequently it becomes one of the major brands of the country in f & b. PRODUCT LINE
Oscar Mayer started as a retail market specializing in sausages and hams. Traditional red meat products such as bologna , hot dog, bacon were introduced over a period of time under Kraft Food Inc. After acquisition of Louis Rich Inc. they diversified their product line into white meat products which were lower in fat content and price. CASE OVERVIEW
Marcus Mc Graw , president of Oscar Mayer division at kraft food was facing the most complicated business challenge in his 22 years at the company. McTeirnan a trusted consultant for years had submitted an alarming market research report showing the changing consumer trends in the processed meat market which was affecting the sales growth of the division. The consumer preference had shifted from red meat product due to nutrition and health factors as well as an increased pace of life. Acquisition of Louis Rich inc and their turkey based line of products had helped them to survive in the current market. To solve the problem of decreasing revenues and market share, there were four memos which he got via email, suggesting future course of action on how to deal with the problem. 1. Rob Goodman – Lotus Ritch Category Manager
Rob emphasized on changing the investment strategy.
a.Increasing the budget for the advertising so as to create the brand awareness about the products b.To shift from the red meat to the white meat as people have become aware about the health issues and the changing health habits of the people.
2. Jane Morley- Director of Finance & Planning
Jane Morley emphasizes on need of investing in acquisition of small companies which have low investment and low cost products and they go in line with the consumer needs. a. Chicken Rite Inc. which sells low calorie chicken salad estimated at $15 million. b. Turkey Time Ltd. which sells white meat frozen sandwich, estimated at 20 million and which has an excess plant capacity. c. Crabbies Inc. which sells shell fish products at low cost and have an estimated sales of 15 million 3. Jim Longstreet
Jim Longstreet, emphasized on the sales growth by incorporating the new products and invent 4th product for the future "growth engine". The two products he advised were: a. Zappetites : The product line including products like pizza, burger etc. which can be used in microwave oven and will be ready in 60 seconds at a very competitive price of $1.39 b. Lunchables: This product line will include food for lunch taking into view of working women as they don't have time to cook food for lunch, so fast and easy ready to eat canned lunch products can be the way to go. 4. Eric Stanger – VP of Oscar Mayer
Eric Stanger gave the option of going back to basics by emphasizing on the flagship product line such as Oscar Mayer a. Increase the advertising and Promotional budgets as a part of restructuring the Oscar Mayer product line. b. Decreasing the cost of flagship products so as to have a competitive pricing with the international brands. c. Invest in R&D to decrease the fat content in the red meat products so that it can be promoted as a healthy product. d. To update on the capacity utilization of the plants and rationalize costs on additional factors. ISSUES
1. Change in consumer lifestyle and eating habits .
2. Declining sales of Oscar Mayer products.
3. Threat of substitute products.
4. Lack of new convenient products .
5. High prices of their major products.
6. Indecisiveness in regards to a new product line .
SWOT ANALYSIS
STRENGHTS
* Oscar Mayer is established as an old and a well known organization with more than 100 years of heritage . * It has a goodwill of delivering high quality products.
* It has a huge brand recognisation as one of the nations leading brands . * Large sales force base
WEAKNESS
* Companies solitary dependence on red meat products which are becoming non-popular . * Weak expansion policy .
* Lack of diversification and innovation in the product line. * Lack of clarity in investment choices .
OPPORTUNITIES
* New acquisition options like Chicken rite inc , Turkey Time ltd and Crabbies Inc. * Internally developing new products in line with the consumer preferences such as' zappetites' and' lunchables '. * Increase in advertising and promotional activities with emphasis on new ideas for market leadership. THREATS
* Increase in the level of competition from multi- billion dollar competitors such as ConAgra and Sara Lee . * Change in consumer prefernces in regards to health and convenience . * High prices as compared to competitors .
* Threat of new copy cat brands in the white meat market.
Marketing Mix:
* Product – Low fat & low calorie convenience product such as Zappetites and Lunchables. * Price –Competitive pricing strategy i.e reduce price to increase market share. * Promotion – Brand reconstruction through aggressive advertisement, campaigns & promotional techniques. * Place – Oscar Mayer already has a good distribution channel.
Solution and Suggestions
* Should acquire small companies that offer healthy and convenient products like Chicken Rite Inc., Turkey Time Ltd. and Craby's Inc which is cost effective and to meet the present consumer needs. * It will help in tapping existing market share and consumer base of these companies. * To reestablish the current product line by investing in R&D in order to introduce Red Meat products which is low in fat as well as convienient to eat. * Implying aggressive promotional strategies and investing in advertising budget to restructure and strengthen the existing product line and promote the newly acquired products. * If these strategies get succeded we could invest the profits in R&D to develop products suggested by Jim Longstreet.
Related Topics