Orinoco River, Relation to Human Nature Relationships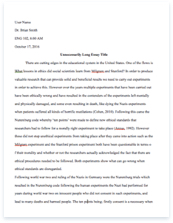 The whole doc is available only for registered users
A limited time offer! Get a custom sample essay written according to your requirements urgent 3h delivery guaranteed
Order Now
Introduction/History of the Orinoco River
            Venezuela is a South American, Hispanic based nation. The planets most amazing rivers, beaches, lakes surround Venezuela, including the North Atlantic Ocean and exotic Caribbean islands. This Spanish influenced nation is famous for its gigantic waterfalls, unique national parks, mountains reaching endlessly towards the sky, along with its fabulous sparkling blue waters. The Orinoco River is one of South America's most significant access to resources. It is among the longest river in the world. Orinoco River makes up a major part of Venezuelan land, providing outside connections to North America.
            Providing more convenient outside connections to a river already containing waters from around the world would increase the ever growing problem of oil dumping into one of the world's largest river, the Orinoco River. Currently, a huge bridge is being built over the bright crystal blue Orinoco River. White posts extending to the river and crisscrossed cables every few feet secure the bridge. It is expected to hold four lanes of traffic and subway in the middle.  The bridge is a major beautiful attraction. Regarding nature preservation, the bridge can be a draw back. More industries will have easier and faster access to dumping oil into the clear blue uncontaminated river. Cars leaking oil will fall right into the river.
 Venezuela's identity is its natural landscapes created by Mother Nature. Stars in Beverly Hills pay a lot of money to spend months at places that have these natural sceneries. Venezuela is not fully developed. If Venezuela is to hold on to its beautiful and mysterious landscaped scenery, much of it must stay closer to nature. Staying underdeveloped does not allow the updated resources to neutralize or counteract the effects and destruction of the atmosphere from dumping oil into its Rivers. Venezuela lacks resources to handle all complex problems simultaneously coming with high tech, largely developed countries. Unhonorable, cut throat oil arrangements made between nations at this time is affecting the Orinoco River.
Oil development and refineries brought much advancement to everyday living. It produced technologies, everyone now considers necessities. Today, no one can imagine existing without personal vehicles or air conditioning. However, air conditioning and personal vehicles have altered peoples natural tolerance to the sunlight and means of transportation requiring more physical effort. As a result of decreased physical activities, rapid increase of declining health and obesity are growing. Oil production and development is resulting in wars and nations betraying each other. There are more than enough current news going about Venezuela. Hugo Chevez making threats to the United States may end up changing the Orinoco River on a business level, instead of a mother nature level. Orinoco River is one of the longest rivers in the world. It holds a combination of many different waters. "The Orinoco basin is he setting that defines the country's future, not only because it contains oil fields, twenty three ethnic groups (90% of the total population), the largest concentration of biodiversity, and the only tow biosphere reserves in Venezuela, or the major electric power source in the territory, but because it is the source of our roots." (Malatesta, Parisina, 1998).  Contaminating this river would affect a large number of living things. The continuous oil dumping into the Orinoco River will result in declining health in humans, animals, plants and the atmosphere.
Future of Orinoco River;
            The future of the Orinoco River is not entirely dependent on mother nature. Government and political bickering and issues have the interest of the Orinoco River floating. Government issues have other priorities regarding the Orinoco River. "Houston based Conoco Phillips is one of several foreign operators of oil and gas projects in Venezuela, particularly its Orinoco River Basin, that are turning over control to Petroleos de Venezuela or PDVSA. Late last month, Venezuelan President Hugo Chavez decreed that foreign operators must cede control of their projects to PDVSA by May 1" (Hays, Kristen, Mar 2007). If Venezuela goes over its quota for oil production, OPEC fines them. Venezuela's argument is to name the waste dumped into the Orinoco River coal instead of oil. Renaming hazardous waste dumped into the Orinoco basin does not preserve the sparkling blue crystal waters.  The best thing for Venezuela, as with all nations, is to have an honest, straightforward, truthful and honest government system. To many nations intruding into the other ones business is not producing favorable outcomes. Venezuela is a bigger oil producing nation than Saudia Arabia.  If there is so much animosity among nations at the government level, then find a way to do without oil. Invent automobiles that run on water.
            Venezuela is a beautiful, landscaped country. It has national parks, beaches, lakes, rivers, waterfalls, mountains. Residuals from oil did not landscape Venezuela. The future of the Orinoco River, for the most part, rests in the hands of its government. Orinoco River is known as the most significant make up of Venezuela's unique landscape created by mother nature. Venezuela needs to protect and secure the identity of its beautiful creations that attracts many tourists from all over the world.
Notes;
Hays, Kristen. "Transition begins on oil projects: ConocoPhillips, Venezuela still have money issues." Houston Chronicle (TX) (15 Mar. 2007). Newspaper Source
Malatesta, Parisina, Jorge Provenza,and Ruth Morales. "Current challenges on the Orinoco." Americas 50.6 (Nov. 1998): 6. World History Collection.
Related Topics