Organisations and Behaviour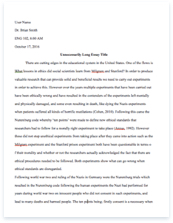 The whole doc is available only for registered users
A limited time offer! Get a custom sample essay written according to your requirements urgent 3h delivery guaranteed
Order Now
This report includes a research and finding of information about two large organisations'- Tesco and Coca-Cola. On the basis of findings it needs to compare and contrast between structure and culture of two organisations and also needs to explain how the relationship between structure and culture can impact on the performance of the business. This report also includes the various factors which could impact on behaviour of the employees at work. It has been reviewed through the author many literatures and theories from book, articles, management journals and some Google scholars and develops in-depth knowledge about the structure and culture and their impact on business performance as well as the factors influencing individual behaviour at work.
And
Task 1:
Research and findings of two organisation's structure and culture:
The Coca-Cola Company:
According to Coca-Cola.com (2013), since the first soda selling business in 1886, the Coca-Cola Company (NYSE: KO) is the largest beverage company in the world which is refreshing consumers with more than 500 sparkling and still brands. The Company's portfolio includes 15 billion dollar brands adding Diet Coke, Fanta, Sprite, Coca-Cola Zero, vitamin water, PowerAde, Minute Maid, Simply, Georgia and Del Valle. Globally, Coca-Cola is the No. 1 provider of sparkling beverages, ready-to-drink coffees, and juices and juice drinks. Being the world's largest beverage distribution system, it is serving a lot of consumers through more than 200 countries. The consumers are enjoying its beverages at a rate of 1.8 billion servings a day. The Coca-Cola is working together with its bottling partners and holds a rank position among the world's top 10 private employers with more than 700,000 system employees. Structure of Coca-Cola Company:
Every organization should have its organisational structure focusing the various level of hierarchy because it includes the responsibilities and duties of a person and also tells about accountability to whom for a given position in the organisation. Organization structure refers to the pillars of an organization under which an organisation stands and maintains its internal and external relationship. According to www.coca-cola.co.uk/about-us/introducing-our-business.html, the Coca-Cola Company maintains a well-structured hierarchy and a range of relationship with its bottling partners. Mainly Coca-Cola is not a single entity from legal and management point of view and maintains its manufacturing, distribution, sales and trade marketing through the bottling partners. According to Coca-Cola press centre (2013), Company structures its activities through the following major operating businesses: Coca-Cola International
Coca-Cola Americas and
Bottling Investments Group
All the above three businesses is headed through Muhtar Kent, the chairman of the Board and Chief Executive Officer who leads the company into the new century with a firm commitment to the values and spirit of the world's greatest brand. Ahmet Bozer has been appointed president of Coca-Cola International; Steve Cahillane to be appointed president of Coca-Cola Americas; Irial Finan to continue as president of Bottling Investments Group. The Coca-Cola Company supports to delivery its business goal through building internal and external structures. The regional structure is being formed for supporting this growth and provides attention to local requirements while at the same time building on a clear strategic direction from the centre.
Culture of Coca-Cola Company:
Every organisation needs to focus on not only a structure but also a culture of the organisation within it is operating its businesses. 'Culture' refers to the typical way under which an organisation operates including the pattern of behaviour and relationships. According to "The Time 100" (2013), Coca-Cola has been maintaining the important aspects of culture and puts an emphasis on teamwork and empowerment of its employees. Coca-Cola considers its employees as the most important asset of the business. Thus Company always tries to motivate it employees that drive the Company's growth. Coca-Cola organises employees into teams e.g. marketing, sales or product teams that encourages employees to feel valued.
Being formed a team; people are encouraged to share their valuable ideas and to be innovative. Company always tries to create a trust at the heart of every relationship as follows: Customers' and consumers' trust on the Company that it will provide the highest quality service and give an attention to their needs. Bottling partners' trust on the Company that it will operate in the best interests of the Coca-Cola system. Employees' trust on the Company for being valued in an open culture and contribute in creating new ideas. Open communication systems always provide a vital support for practicing a good culture based on relationships. Coca-Cola has also maintains a number of communication channels, including: Monthly leadership team meeting (involving function heads)
weekly department team meetings
monthly employee team briefing sessions
consultative employee groups for each region (with representatives meeting in a European Council)
Surveys to monitor employee views and feelings.
A culture of innovation, teamwork and partnership means that the Company has a firm foundation of relationships and open communication channels on which to build its growth.
Tesco:
According to tescoplc.com (2013), Tesco is working as the largest retailer chain in the UK and the third largest in the world employing over 520,000 people through 6,700 stores in 12 markets and in every single week it is serving millions of customers. Tesco about us, (2010) also stated that, it operates business activities throughout the Britain by establishing 2,362 stores. Once Tesco was trading only groceries but now it has started its merchandizing including consumer products ranging from a needle to consumer electronics and financial serves.
The Times 100, 2009) pointed out that Tesco is currently serving its business through employing 286,394 staffs in the UK and over 460,000 worldwide. The UK is the largest market of Tesco where it is operating business under four banners of Extra, Superstore, Metro and Express. The company includes a wide range of almost 40,000 food products with clothing and other non-food lines. The company also introduces its own-label products at three levels such as value, normal and finest that are 50 per cent of sales. Tesco believes a well-trained staffs and job satisfaction can play a vital role for its further growth.
Structure of Tesco:
According to tesco.com (2013), Tesco has two hierarchical organisational structures because of its many layers and a lot of people. One includes the boards of directors as a whole for the company which include the Chairman, Sir Richard Broadbent, two Executive Directors and seven independent Non-executive Directors and the other one is the structure for each of the stores including Store manager, Duty manager, Team leader and Customer Assistant for performing its day to day business activities. Tesco maintains a good store structure that is very easy to understand with each level of control shown clearly. With the simple store, it helps the employees to see who is in charge for each department or who the store manager is. Culture of Tesco:
Tesco had a culture of selling products in cheap when it started its businesses that can be affordable for kind of customer's existing in the market. The main reason behind this strategy was for Sir Jack Cohen (the founder of Tesco) as he knew if he would buy products in bulk as well as tins that Sainsbury's had discarded because it was his vision to be able to 'pile it high and sell it cheap'. Today Tesco is the retail store market leader for implementing its costs differentiation strategy. It manages its costs in many ways to bring it down. It is providing its customer service
through implanting automated tills where customers feel free and enjoy scanning their own products. Through implementing such strategy it has reduced its human resource employment cost. In addition Tesco has taken an adequate inventory control system that serves Tesco's over or under filling problems which has, in return, saved marginal expenses.
Tesco has differentiated its products price by taking price slashing phenomenon under which it discounts and gives away bundle offers. Further Tesco acts as 'one shop stop' for every customer's by being availability of the products that a customer can meet his/her needs and demands. Tesco focuses on its targeted customers as the shopping community like housewives and adults who can manage their self-earned money and make buying decisions themselves. Training and personnel development is an important part of any organization like Tesco. From top level management to field staff training is very important (Pulat, 1994). Tesco requires a well-trained staff for its vast operations and customer handling. For increasing employee efficiency they conduct regular performance checks and try to identify the key deficiencies in managing their business and later to uproot through proper training.
Total Quality Management (TQM) is an important concept for improving its regular business activities and should be a part of every organization like Tesco. For implementing TQM Tesco maintains a close system feedback through which it communicates and obtains feedback from both its employees and its customers to increase the overall business performance. An intelligent inventory management system also plays a vital role for reducing organisations' unwanted costs and increase marginal profit. Tesco has adopted RFID (Radio Frequency Identification) system in practice as one of the largest retail super store in the current market. Tesco has replaced its conventional bar code system computer chips or smart tags that are helpful to track inventory as a wireless technology.
Task 2:
Explain what makes each organisation the same and what makes them different in the way the organisation is structured and their cultures:
Compare and Contrast between two Organisations structure and culture: In view point of cultural comparison, both the companies is doing their business focusing on customers. They are providing customer satisfaction through producing and serving the products to the final customers in which Coco-Cola produces beverages and Tesco serves that beverage to the final consumers. In structural view point both companies maintain a hierarchical system under which information flows from top level to down level or vice-versa. Both companies have an upper level board of directors to formulate the business decisions. The main difference between both Tesco and Coca Cola is the nature of production under which Coca Cola deals with the manufacturing and produce high quality goods with its bottling partners for final consumption whereas, Tesco deals in the service sector through producing various services and also acts as a middle man for various deals.
Both the companies Coca cola is a retail business that serves both the markets such as business to consumer and business to business customers. It offers its products to small scale as well as large scale retail outlets like Tesco. It maintains an appropriate storage and inventory control system to aid the supply chain aspects and ensures its services at any cost. Tesco, on the other hand, is a retail supermarket business focussing on providing services to the customers through the outlet. In Tesco, Customers are able to place their order in online and get their products by sitting home but in Coca-Cola, there is no system to place order for the final consumers by online. In addition to consumer goods, Tesco also involves other services such as Garden centres, financial services namely Tesco bank, telecom and energy sector that are absent in Coca-Cola.
Task 3:
Explain how the relationship between an organisation's structure and culture can impact on the performance of the business:
Introduction:
The management structure of a company is influenced by the overall corporate culture in which management structure acts as the surface layer of corporate culture. Culture includes both visible and invisible ways including dress code, work environment, benefits, titles and job descriptions and management structure. Structural effect on Tesco's performance: It helps to offer delegation, empowerment and motivation on behalf of the upper level managers to lower level managers that reduce the authority of upper level managers and increase lower level managers. It improves communication system within the various level of organisation through providing messages to fewer levels of hierarchy. It organises team effort by removing departmental rivalry.
It reduces organisational costs through reducing excess middle managers.
Cultural effect on Tesco's performance:
This is the easiest way to think about the whole organisational activities and helps to determine how people think, acts, and views the organisation around them. Culture can be regarded as the energy field or electricity. It is powerful and invisible to affect the organisational performance through influencing the thinking, behaviour, and identity of those within the group. Corporate culture generates automatically while coming together in a team with a shared purpose of combined thoughts, energies and attitudes of the people in a group. Tesco has taken a reward system to recognise its employees' outstanding performances basically for customer service. The member of staff is appreciated with a token (e.g. £10 gift voucher). It also introduces the nectar card system to hold the customer in the future. On the basis of purchase, customer gains some point that can be used in the future purchase. Structural effect on Coca-Cola's performance:
Muhtar Kent, Chairman of the Board and Chief Executive Officer, leads into the new century with a firm commitment to the values and spirit of the world's greatest brand. For maintaining sustainability and profitable growth of the business, Coca-Cola ensures a good management structure with speed, productivity and effectiveness. Coca-Cola is operated through maintaining a well-organised structure under which all employees could be able to see what are their duties and responsibilities. It maintains its business through including bottling partners who distribute and sell the product.
Cultural effect on Coca-Cola's performance:
The Coca-Cola Company is doing its business through manufacturing and selling beverage concentrates and syrups – as well as some finished beverages – to bottling and canning operations and other distributors. The bottling partners are sold concentrates and beverage and are authorised to manufacture, distribute and sell branded products. The Coca-Cola Company and bottling partners is referred to as the Coca-Cola system where they sell their final products to customers through local partners. The relationship between The Coca-Cola with its bottling partners is a key source of strength.
Task 4:
Discuss the factors which influence individual behaviour at work:
1. Demographic Factors:
The demographic factors include socio economic background, education, nationality, race, age, sex, etc. Organisations prefer persons that belong to good socio-economic background, well educated, young etc. as they are believed to be performing better than the others. The young and dynamic professionals that have good academic background and effective communication skills are always in great demand. The study of demographic factors is significant as it helps managers to pick the suitable candidate for a particular job. 2. Abilities and Skills:
The physical capacity of an individual to do something can be termed as ability. Skill can be defined as the ability to act in a way that allows a person to perform well. The individual behaviour and performance is highly influenced by ability and skills. A person can perform well in the organisation if his abilities and skills are matched with the job requirement. The managers plays vital role in matching the abilities and skills of the employees with the particular job requirement. 3. Perception:
The cognitive process meant for interpreting the environmental stimuli in a meaningful way is referred to as perception. Every individual on the basis of his/he reference can organize and interpret environmental stimuli. There are many factors that influence the perception of an individual. The study of perception plays important role for the managers. It is important for mangers to create the favourable work environment so that employees perceive
them in most favourable way. The employees are likely to perform better if they are going to perceive it in a positive way. 4. Attitude:
According to psychologists, attitude can be defined as a tendency to respond favourably or unfavourably to certain objects, persons or situations. The factors such as family, society, culture, peers and organisational factors influence the formation of attitude. The managers in an organisation need to study the variables related to job as to create the work environment in a favourable way that employees are tempted to form a positive attitude towards their respective jobs. The employees can perform better in the organisation if they form a positive attitude. 5. Personality:
Personality can be defined as the study of the characteristics and distinctive traits of an individual, the inter-relations between them and the way in which a person responds and adjusts to other people and situations. The several factors that influence the personality of an individual are heredity, family, society, culture and situation. employees and their personality importance is like the front cover of a book if it looks good then a person will be attracted to that book alike the Tesco's situation if the employees represent themselves as adequate then they will attract customers to the business which as an outcome is very beneficial. The personality of employees doesn't only affect the customers by the way employees and customers interact with each other regarding the service provided, but within the organisation as personality attributes determine how employees interact with each other workers.
The matter is completely different and the effects are also different if a customer isn't pleased with the service provided within Tesco then the customer won't come back to that store which can cause Tesco to lose a customer and within the customers eyes due to an employee's personality/behaviour can display a bad image of Tesco. But that is concerning an outside customer if the problem was to occur within the organisation for example a fall out or an argument between two employees regarding their personality then problems for the company and the individuals can arise as conflicts can interfere with the employees performance which again will not be good for Tesco's.
There can be numerous scenarios regarding a bad personality which cannot be good for an organisation and the workers there but there are personalities which on the other hand improve the businesses performance i.e. the conscientiousness personality trait where an individual is efficient, reliable responsible and self-disciplined. Every organisation demands a particular type of behaviour from their employees and such behaviours can be discovered through observation, learning, exposure, training, etc.
References:
1) Brooks I. (2009), Organisational Behaviour: Individuals, Groups and Organisation. 4th Ed., Financial Times/Prentice Hall: UK, ISBN: 9780273715368
2) Mullins J. L. (2011), Essentials of Organisational Behaviour, 3rd ed., Financial Times/Prentice Hall: UK, ISBN: 9780273716464
3) Bloisi W, Cook C and Hunsaker P. L. (2006), Management and Organisational Behaviour, 2nd ed., McGraw-Hill Education: USA, ISBN: 9780077111076
4) Businessballs.com, Change Management: Organizational and Personal Change Management, process, plans, change management and business development tips, Available at- www.businessballs.com Change management articles and links, [accessed on 4 April 2013]
5) Changingmind.org, Behaviour, Available at- http://changingminds.org/explanations/behaviors/behaviors.htm, [Accessed on 5 april 2013]
6) Creating an effective organisational structure, Available at- http://www.businesscasestudies.co.uk/coca-cola-great-britain/creating-an-effective-organisational-structure/structure-and culture.html#ixzz2Lqv4TDzh, [Accessed on 25 March 2013
7) Operational Activities of Tesco and Coca Cola, Available at- http://www.ukessays.com/essays/business/operational-activities-of-tesco-and-coca-cola-business-essay.php#ixzz2QoOwTdhm, [Accessed on 26 March 2013]
Related Topics