Operation Management and Quality Management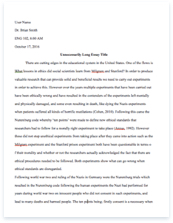 The whole doc is available only for registered users
A limited time offer! Get a custom sample essay written according to your requirements urgent 3h delivery guaranteed
Order Now
1.0 Introduction
2.1 Operations Management and Quality Management.
Operations management (OM) is a series of activities that transform the inputs to create a goods or services as outputs of organization (Heizer and Render, 2011, p.36). It mains purpose is to control the day to day process of production system, as a fundamental of organization to implement it business strategy successfully. Basically, there are 10 decisions areas in the operation strategy and quality planning and management will be one of the most essential strategies in order to drive company toward success. Products and services quality provided by an organization is a key force to delighted customers, firm profitability as all customers search for superior products and services quality, thus it could be one of the organization competitive advantage if it is able to satisfy customers needs on quality
performance (Deming, 1982; Kennedy, 1987; Rust, Zahorik and Keiningham, 1999).
In operations, quality management is defined as a standard of products design and specifically controlling the process of manufacturing to ensure the outputs are superior and usefulness in performance, reliability and durability (Garvin, 1986). The concept is subdivided into two groups which are design to make products fitness to use by customers and conformance with it specifications required by design (Clark, Chew, & Fujimoto, 1990). However, this report will only focus on second concept because of a products quality design is much associate with the process of manufacturing (Fleischer & liker, 1992), and traditional models of literature sees quality as "conformance to requirements" (Crosby, 1979).
For an organization, the ability to produce superior quality products and services will also enables it differentiation from others products as a marketing strategy, attraction of new customers, gain retention of existing customers, and thus enhance the sales to maximize the profit of organization (Parasuraman et al. 1985).
2.2 Objective
In this report, ON Semiconductor had been chosen and interviewed by author for the purpose of achieving the objective of this report, which are: i. To identify and analyze how this organization's operation strategy in term of quality management helps it to complements the business strategy.
ii. To identify the concept of quality management approach, compare and evaluate how the organization implementing these approaches.
iii. To make recommendation what should organization to be improved and necessary change in order to success in long term.
2.0 Literature Review
Much organization is competing in a way to offer superior products or services quality to ensure their competitive advantage in the market. There have been lots of studies conducted about the quality management. As Crosby (1979) mentioned, organization that offer quality product can help organization to avoid the internal and external failure costs. The cost of this quality assurance will come from prevention and appraisal related factors while the total spending is valuable if the organization can avoid the failure (Superville, Jones, & Boyd, 2003).
To further understanding, the word "quality" should be defined. According to Wilkinson et al. (1998, pp. 2-3), he defined quality as "fitness for use", organization should design their products based on customer's requirements and translated into a set of specification standard conformance. Quality management approaches, on the other hand, is defined as a set of principles, practices and technical needs by an organization to improve it product and services quality (Dean and Bowen, 1994; Lakhal, Pasin and Limam, 2006).
In short, quality management concepts can be summarizing in three theories. They are competitive advantage where organization should keep upgrading their employee skills and knowledge (Porter, 1985), resource based where upgrading their technologies that other competitor cannot reach (Prahalad and Hamel, 1990), and work performance theory where organization should focus on its customers' needs, and partnering with their suppliers (Waldman, 1994; Soltani, et al., 2008).
Basically, there are several type of quality management approaches has been deployed by most of the organization today in order to maintain and improve their business process and thus able to offer higher quality of products and services. The examples of these approaches are Total Quality Management (TQM), Baldrige Criteria, and the standard ISO 9001 (Deming, 1982; Powell, 1995).
The core concepts of TQM are managing the entire business process from supply chain to customers' relationship (Garrido et al., 2007). It philosophy is to continuous improvement in quality with partnership with suppliers, speed manufacturing and failure prevention, employee participation, and thus to build up customers relationship and customer retention through customer satisfaction (Oakland, 1998). This model provides an organization framework on the methods of how to enhance their business process quality such as Phil Crosby's system, and Six Sigma. TQM ideas have divided into two dimensions, which is technical and human. On technical dimensions, it provides the techniques that organization should implement in statistical methods such as quality inspection and process mapping control. Whereas on human dimensions, gurus of quality like Crosby, Deming, and Ishikawa mentioned that top management commitment, inspirational, motivation and employee participation is very important in order to continuously improvement in quality.
Another common model is ISO 9001 where focused on key element including customer focusing, involvement of people, process, system approach improvement, and relationship with suppliers (Kenneth L., 1994).
Figure 1 — Model of a process-based quality management system Besides the technical focuses by theories, for instance Six Sigma statistical control preventing defects to 3.4 defects per million production, the human dimension focuses can incur significant different results when organization implementing the approaches (Sitkin, Sutcliffe, & Schroeder, 1994). As behavior of participants in organization will affect the outcomes (Merchant and Simons, 1986; Wiele et al., 2011), this recommends control system should be implementing in order to direct the behavior of participants (Bryce, 1991; Wilkinson et al, 1998). Different type of control system is used by different organizations and this will decide whether an organization can achieve it quality management goal. These systems include beliefs, boundary systems, diagnostic control systems and interactive controls systems (Simon, 2000). In beliefs and interactive controls system, individual has given freedom to communicate with leaders, giving feedback, and free to gather information outside the routine channels, whereas other two systems is much restrict, and everyone must follow the statement and rules.
Furthermore, Kaizen also provide another point of view that organization should continuously improvement in quality based on lean production (Bhasin, 2008, p.8), as one of its objective is to improve quality with lower production costs, this recommend organization to focus on lean production process to eliminating defects as other way to control the quality (Arnheiter and Maleyeff, 2005, p.9) .
Figure 2: Simons' four levers of control model (Simon, 2000)
3.3 Historical Perspectives
Today, almost every organization has their vision and mission statements. According to Kumar (2012), in order to achieve it mission, different level of strategy should be implementing as a fundamental of organizations to success. The highest level of an organization strategy is called as corporate strategy. It defines what and where is the business that company is compete, purpose and scope of organization, and allocating the resources needs by various businesses. Second level of strategy come from business strategy, this level of strategy focus on how to competing in market and thus aligned with corporate strategy. For instance, Porter (1985) divided business strategy into 3 category, thus an organization can either choose to competing in differentiation products or services offering, cost leadership strategy that lower their production and services cost, or to target the niche market where serving only particular customers to avoid competing with big companies. Third level of strategy will be operational strategy, which is also the most important strategy that identify how to run operational processes, and thus to support both corporate and business strategy.
Figure 3: Levels of corporate strategy
2.1.1 Six Sigma Methodology
Six Sigma has traditionally gained wide compliment as a methodology that enable an organization to increase their competitiveness (Lee and Choi, 2006). As a modern method, it combing porter's cost leadership and differentiation strategies by enable a company to lowest their cost of production with least defects, and at the same time identify the needs of customers with DMAIC process. DMAIC here is stand for define, measure, analyze, improve and control. Through DMAIC cycle, six sigma can provides information what knowledge and skills needs to be train and deliver to staff, which part of processes should be redefine, in order to achieve 99.99% free manufacturing defects. Furthermore, Six Sigma offers the chance to complement other less technical techniques and more toward on organizational motivation which are required by operational processes improvement (Jeffery, 2005).
Figure 4: Six Sigma Statistical Control with it control limits Basically, it offered wide range of benefits to organization with cost savings, improved product and services quality, reducing the times of process cycle and also developing organization staff skills (The Six Sigma Group).
Figure 5: Benefits of Sig Sigma methodology toward Organizations
3.0 Background of Organization
4.4 ON Semiconductor Corporation
In this report, author interview with the quality manager, Mr Arran of ON Semiconductor (Malaysia) Sdn Bhd, located at Seremban, in order to further understand how their manage the product quality in real world. ON Semiconductor Corporations is a company that supplies high performance silicon solutions for energy efficient electronics. Company has broad semiconductor components portfolio (40,500 devices in catalog) which include in automotive, computing, LED lighting, medical, computing, communications like radios, and etc. As mentioned by Mr Arran, their company manufactures wide range of products requested by the world class customer such as Apple, Samsung, Sony, IBM, Amazon, ITACHI, Penasonic, BMW, Mercedes and etc.
ON Semiconductor do not produce any high end products like computer and car, but it produce only the component chips, automobile functional control component and etc. their customers for manufacturing their products, such as I pad, I Phone and etc. ON semiconductor vision is to become premier suppliers that supply high performances energy efficient silicon solution to worldwide. Thus, the quality of products is relatively important for them as their customers are basically from other big companies; the reputation of ON semiconductor is a serious matter to gain retention of these big companies since they have high bargaining power to shift and order products from other semiconductor manufacturer.
4.0 ON Semiconductor Operations strategy on Quality Management
5.5 ON Semiconductor Quality Statement
ON Semiconductor has clearly stated that "every ON employee is personally responsible for ensuring the products and services that to be delivered to customers no matter internal or external must be achieve the highest quality standard. In order to gaining customer satisfaction, the process, product, and services quality must improve continuously." Moreover, ON Semiconductor also stated in their quality policy that they won't allow employee make mistake and thus enable us to exceed customer expectations with our superior products and services.
5.6 ON Semiconductor Quality Management Approaches
As answered by Mr Arran, their customers perceive their products with high perception due to it having an excellent quality product by managing with the framework of ISO quality standard. Company get certificate of ISO 9001 for it semiconductor products and ISO TS 16949 for it component products for automobile, they also looking for remaining this certification position in future. ON Semiconductor quality tool POKAMISS stated their policy not allowed operator make mistake, and thus enable them to remain high degree of product quality in the range of 97% to 98% confidence level, which means there will only have 2% to 3% defect for their production. Since ON Semiconductor has strictly following the ISO 9001 standard, their also using the PDCA model, which stand for planning, doing, checking, and action in term of continuously quality improvement of it daily activities in the organization. They repeat this model day by day for the purpose of reducing defect of production.
Moreover, company also promote zero defect concepts to all organizational participants, top management meeting every week so called as "Quality week" just to discuss the process mapping of production and thus enable them to identify the problems in the process. It also checks all the inventories every week to make sure their chips or other products are still remaining at highest quality level. Furthermore, ON training their employee to be external auditor, they go to their material supplier and check all their process of production, to make sure quality of material bought from suppliers, and also double check (in-house inspection) of material quality before they start manufacturing their products. For the purpose of achieving zero defects production, ON Semiconductor start to implement six sigma tool to training their engineering, technician to gain techniques skills and knowledge on production process recently. Lately, it has more and more technician pass the six sigma test of yellow to green belt. They believe that by training employee on process management skills and tools, they would be able to improve their production defects to 3.4 per million as targeted by six sigma itself, faster manufacturing process as they can stop error in the earlier stage, and would be able to save nearly 3 million dollar from the benefit of production manufacturing process enhancement.
Figure 6: Business Process Map of ON Semiconductor
5.0 Recommendation
Generally, ON semiconductor has been following the TQM concepts that continuously improvement on their quality management by implementing six sigma tool and strictly control their production process in order to decrease the defects rate and certification position of ISO standard. It improving the quality management by combining three factors which including the people, processes and technology. However, it does have the weaknesses in their quality management approach.
First of all, as it quality policy stated that they don't allow operator to make mistake, and also the information from Mr Arron, ON Semiconductor will make chock off decision when someone make big mistake, or if the mistake is smaller, operator will not have any chance to get promotion in the future. This type of management approach actually is implementing the control system based on boundary system to avoid the risk of defects and create high pressure to the employee, and thus increase their turnover rate. As TQM concepts also focuses on employee participation in operational strategy, only training employee skills and knowledge on daily activities is not enough since they have less motivation when the work environment is high pressure but no reward when they are doing right things. In this case, ON Semiconductor was recommended to change their control system from boundary system to belief or interactive control system where empowering the staff to giving feedback, motivating them with reward based on KPI for finding other way to improve operation process, or quality control approach instead of just focusing on documentation control.
Second, ON semiconductor carefully audit all the material bought from suppliers to ensure the quality before manufacturing. However, this type of quality checking is time consuming and thus decreases the speed of manufacturing. Cost of overtime has been increase so much with their weekly checking rules.
ON semiconductor should enhance it supply chain performance in order to implement lean six sigma production method. Coordination with suppliers, teaching suppliers how to produce quality material will be an essential factor to decrease the cost of auditing and also increase the speed of manufacturing (Robinson and Malhotra, 2005; Das, 2010). Furthermore, it should carefully select trustable suppliers with first ranked based on quality of goods offering in the past supplies (De Carvalho and Costa, 2007). As supplier relationship was formed, ON semiconductor then will able to adopt lean production philosophy to reduce the inefficiencies of checking every material before the manufacturing process and combined with six sigma tool to achieve higher quality performance in the long term. This is because that Six Sigma normally would only reported financial enhancement in short term (Thomas and Barton, 2009). By combining the lean and six sigma production tool, company then can continuously improve in their products quality in term of support the business strategy (Shah et al., 2008).
Furthermore, ON Semiconductor does not accept any customer auditing, products return and special monitoring suggestions from its customers indicate that they does not value the suggestion of its customers. It was recommended listen to the suggestion from customers and accept customer auditing as other way to improve their product reliability.
6.0 Organizational Barriers
There have some barriers when ON Semiconductor decided to implementing six sigma models as a way to improve it product quality. Since it produces more than one product, and it has so many plants all over the world, six sigma will not be easy to implement as it request training of employees, and this increase the training cost where the benefit from improvement of product quality might not able to cover the cost.
Despite, the improvement cost will transfer into their products cost, as their business customers has big bargaining power to shift from ON, the increasing production cost can't be transfer to it product price, and this decrease the company profit.
Besides, the implementation of six sigma tool may kill employee creativity. As a solution supplier, employee only focus on quality will lose their creativity of thinking innovative and new ideas for the change of products that may change the whole semiconductor industry if they manage to create new type of semiconductor that can help their customers enhance high end products facilities.
7.0 Personal Reflection
This is a wonderful experience when I working on the research of what so call quality, quality planning progress, and quality management approach. Besides, the interviews with real world companies also increase my knowledge of how the real world situation is and how they manage their product quality. In this process, I also learnt that company always miss out something important no matter how good they are. For instance, ON Semiconductor keep mentioned that they strictly follow the ISO 9001 standard and implementing six sigma tool, however, it do miss out the human dimension of quality management. High pressure of working environment increase turnover rate and thus increase the training cost for new employees. In this process, I also learnt how to make recommendation as previously I was always has a perception that big company must be do so well enough and have nothing to improve. Lastly, highly appreciation to my lecturer, Mr Anthony for giving me such a practical assignment and this really increase my knowledge on this operation decision area—quality planning and management.
8.0 Conclusion
In this reports, quality management has pointed out as a most important strategy to complement the business strategy because of the quality product can be a selling points in marketing strategy. This is also the most essential point for ON Semiconductor as it business customers perceive that high quality of chips and other products is the only reason for them to retention and continuously purchasing their inputs from ON Semiconductor, the quality level of their products have big impact on their business whether to survive or collapse. Overall, ON Semiconductor is doing quite well in order to produce high quality products to their customers, however, there is still have some room for ON Semiconductor to improve it quality management by motivating their employee and building supplier relationships with their suppliers, so that next time can adopted lean production philosophy combined with six sigma quality assurance tool.
References
Arron, L. (2012). Interview on the way of quality management of ON Semiconductor (Malaysia) Sdn Bhd [confidential closing], 13 October 2012, 10:00. Arnheiter, E.D. and Maleyeff, J. (2005), "The integration of lean management and Six Sigma", The TQM Magazine, Vol. 17 No. 1, pp. 5-18. [E-Journal] Available from: Emerald database. [Accessed 24th October 2012]
Bhasin, S. (2008), "Lean and performance measurement", Journal of Manufacturing Technology Management, Vol. 19 No. 5, pp. 670-84. [E-Journal] Available from: Emerald database. [Accessed 24th October 2012]
Bryce, G.R. (1991). Quality management theories and their application. Quality, January, pp. 15–18. [E-Journal] Available from: EBSOhost database. [Accessed 12th November 2012]
Clark, K.B., Chew, W.B., & Fujimoto, T. (1990). Manufacturing for design: Beyond the production– R&D dichotomy. Paper presented at the Klein
Symposium on Management of Technology, Pennsylvania State University. [E-Journal] Available from: EBSOhost databse. [Accessed 2rd November 2012]
Crosby, P.B. (1979). Quality is Free: The Art of Making Quality Certain. New York: New American Library. [E-Journal] Available from: Charles Sturt University e-library, [Accessed 2rd November 2012]
Dean, J.W. and Bowen, D.E. (1994), "Management theory and total quality management: improving research and practice through theory development", Academy of Management Review, Vol. 19 No. 3, pp. 392-418. [E-Journal] Available from: Emerald database. [Accessed 10th November 2012]
De Carvalho, R.A. and Costa, H.G., (2007). Application of an integrated decision support process for supplier selection. Enterprise Information Systems, 1 (2), pp. 197–216. [E-Journal] Available from: Charles Sturt University e-library. [Accessed 12th November 2012]
Deming, W.E. (1988). Out of the Crisis. Cambridge, MIT: Centre for Advanced Engineering Study. [E-Journal] Available from: EBSCOhost database. [Accessed 3th November 2012]
Ebrahim Soltani, Pei-Chun Lai, Sayed Reza Sayed Javadeen and Tahmoores Hassan Gholipour (2008), A review of the theory and practice of managing TQM: An integrative framework. Total Quality Management, VOl. 19, No. 5, May 2008, pp 461-479. [E-Journal] Available from: EBSOhost database. [Accessed 8th November 2012]
Fleischer, M., & Liker, J.K. (1992). The hidden professionals: Product designers and their impact on design quality. IEEE Transactions on Engineering Management, 39, pp. 254–264. [E-Journal] Available from: EBSCOhost database. [Accessed 2rd November 2012]
Garrido, E., Martı′n-Pen˜ a, M.L., and Garcı′a-Muin˜ a, F., 2007. Structural and infrastructural practices as elements of content operations strategy, The effect on a firm's competitiveness. International Journal of Production
Research, 45 (9), pp. 2119–2140. [E-Journal], Available from: EBSCOhost database. [Accessed 3th November 2012]
Garvin, D. (1986). Quality problems, policies and attitudes in the United States and Japan: an exploratory study. Academy of Management Journal, 29(4), pp. 653–753. [E-Journal] Available from: EBSCOhost database. [Accessed 3th November 2012]
Heizer, Jay and Render, Barry (2001), Operations Management 10th ed., New Jersey: Pearson Education Publishing.
Jeffery, A.B. (2005), "Integrating organizational development and Six Sigma: Six Sigma as a process improvement intervention in action research", Organizational Development Journal, Vol. 23, pp. 20-31. [E-Journal] Available from: Emerald database. [Accessed 12th November 2012]
Kanchan Das (2010), A quality integrated strategic level global supply chain model. International Journal of Production Research Vol. 49, No. 1, 1 January 2011, pp. 5-31. [E-Journal] Available from: EBSOhost database. [Accessed 10th November 2012]
Kennedy, Paul (1987), The Rise and Decline of Great Powers: Economic Change and Military Conflict from 1500–2000. New York: Random House. [Accessed 3th November 2012]
Kenneth L. Arnold (1994). The Manager's Guide to ISO 9000. New York: Free Press. [Book] [Accessed 1st November 2012] Lassâad Lakhal, Federico Pasin, Mohamed Limam, (2006),"Quality management practices and their impact on performance", International Journal of Quality & Reliability Management, Vol. 23 Iss: 6 pp. 625 – 646. [E-Journal] Available from: Emerald database. [Accessed 10th November 2012]
Lee, K.-C. and Choi, B. (2006), "Six Sigma management activities and their influence on corporate competitiveness", Total Quality Management and Business Excellence, Vol. 17, pp. 893. [E-Journal] Available from: Emerald
database. [Accessed 12th November 2012]
Michael Porter (1985), value chain framework,[online] Available from internet: http://strategy-models.blogspot.com/2011/06/use-of-porters-1985-value-chain.html [Accessed 13th November 2012]
Merchant, K.A., & Simons, R. (1986). Research and control in complex organizations: An overview. Journal of Accounting Literature, 5, pp. 183–201. [E-Journal] Available from: EBSOhost database. [Accessed 12th November 2012]
Oakland, J.S. (1998). Total Quality Management: Text with Cases, 4th edn. New York: McGraw-Hill. [Accessed 10th November 2012]
Parasuraman, A., Zeithaml, V.A., & Berry, L.L. (1985). A conceptual model of service quality and its implications for future research. Journal of Marketing, 49(4), pp. 41–50. [E-Journal] Available from: EBSCOhost database. [Accessed 2rd November 2012]
Prahalad C.K. and Gary Hamel (1990), The Core Competence of the Corporation [online] Available from internet, http://www.slideshare.net/ProfessorAdalbertoAzevedo/prahalad-e-hamel-1990. [Accessed 10th November 2012]
Powell, T.C. (1995). Total quality management as competitive advantage: a review and empirical study. Strategic Management Journal, 16(1), pp. 15–37. [E-Journal] Available from: EBSOhost database. [Accessed 8th November 2012]
Rahul Kumar (2012), Business Strategies: Three levels of Strategy [online]. Available from Internet, http://www.gaebler.com/Three-Levels-of-Strategy.htm [Accessed 18th 2012]
Robinson, C.J. and Malhotra, M.K., (2005). Defining the concept of supply chain quality management and its relevance to academic and industrial
practice. International Journal of Production Economics, 96 (3), pp. 315–337. [E-Journal] Available from: EBSOhost database. [Accessed 10th November 2012]
Rust, Roland T., J. Jeffrey Inman, Jianmin Jia, and Anthony Zahorik (1999), "What You Don't Know About Customer-Perceived Quality: The Role of Customer Expectation Distributions," Marketing Science, 18 (1), pp. 77–92. [E-Journal] Available from: EBSCOhost database. [Accessed 3th November 2012]
Serkan Tavasli (2006), Six Sigma Performance Measurement System [online]. Available from internet, http://www.proxcel.de/docs/publikationen/proXcel-WhitePaper_SixSigma_Performance_Measurement-System.pdf [Accessed 14th November 2012]
Shah, R., Chandrasekaran, A. and Linderman, K. (2008), "In pursuit of implementation patterns: the context of lean and Six Sigma", International Journal of Production Research, Vol. 46, pp. 6679-99. [E-Journal] Available from: Emerald database. [Accessed 12th November 2012]
Simons, R. (2000). Performance measurement & control systems for implementing strategy, text & cases. New Jersey: Prentice Hall. [E-Journal] Available from: Harvard Review database. [Accessed 12th November 2012]
Sitkin, S.B., Sutcliffe, K., & Schroedern, R.G. (1994). Distinguishing control from learning in total quality management: a contingency perspective. Academy of Management Review, 19(3), pp. 537–564. [E-Journal] Available from: EBSOhost database. [Accessed 8th November 2012]
Superville, C.R., Jones, S.F., & Boyd, J.L. (2003). Quality costing: Modeling with suggestions for managers. International Journal of Management, 20, pp. 346–352. [E-Journal] Available from: EBSOhost database. [Accessed 8th November 2012]
Thomas, A., R. Barton (2009), Applying lean six sigma in a small engineering
company- a model for change. Journal of Manufacturing Technology Management 20(1): 16.
Ton Van der Wiele, Jos van Iwaarden, Roger Williams and Steve Eldridge (2011), A new foundation for quality management in the business environment of the twenty-first century. Total Quality Management Vol. 22, No. 5, May 2011, pp. 587-598. [E-Journal] Available from: EBSOhost database. [Accessed 12th November 2012]
Waldman, D.A. (1994). The contributions of total quality management to a theory of work performance. Academy of Management Review, 19(3), pp. 510–536. [E-Journal] Available from: EBSOhost database. [Accessed 8th November 2012]
Wilkinson, A., Redman, T., Snape, E., & Marchington, M. (1998). Managing with total quality management, theory and practice. London: Macmillan Press. [Accessed 10th November 2012]
Related Topics