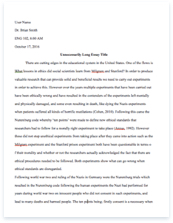 The whole doc is available only for registered users
Pages: 3
Word count: 600
Category: Trade
A limited time offer! Get a custom sample essay written according to your requirements urgent 3h delivery guaranteed
Order Now
Thank you for the opportunity to assess your sales data in order to provide recommendations for increasing your sales. The analysis and recommendations below are based on the data you provided, which covers a period from May 2004 through June 2006. The analysis below is based on this data alone. Therefore, our recommendations should be tempered by your knowledge of business realities and your market. Please let us know if we can answer any questions concerning the analysis or the recommendations provided. ANALYSIS 1 Country Performance Analysis
As I reviewed the data in all countries reported I found it to be that the USA is the leading country in sales in all categories except for dairy products. They were followed closely by Germany and then Brazil. As long as they lead the way in these categories the way they have been doing, they will be able to carry the load of the other countries as long as they do contribute something each year or quarter.
Graphic
Recommendation
It is my firm's recommendation that you continue to do what is being done in the three leading countries, and try to improve in the other countries. Some improvements may be to conduct higher and lower level management training, and also representative level training. Try to focus on the offseason sales on certain products. ANALYSIS 2 Salesperson Performance Analysis
As I reviewed the performance of all salespersons reported, I found it to be that Mrs. Peacock is the leading salesperson with 20% in total sales. She was followed closely by Mrs. Leverling with 16%, and then Mrs. Davolio with 15%. Graphic
Recommendation
Mrs. Peacock is doing a great job with her delivery and sales approach. It may be a good idea to have her along with Mrs. Leverling and Mrs. Davolio conduct a leadership conference and share their secrets and approaches to sales with the rest of the team. It should be a mandatory conference for all leaders in the different areas of the different countries to attend and try to model their areas in the same manner.
ANALYSIS 3 Product Performance Analysis
As I reviewed the top three and bottom three products being serviced and sold it is concluded that beverages, dairy products, and both meat/poultry and confections are the top three selling products and grains, condiments, and produce in the bottom half of the spectrum. This may be dependent on the region or the type of diet each country is accustomed to.
Graphic
Recommendation
It is my firm's recommendation that each salesperson take a close look at when and where they are selling the most of each product. Determine whether they need to adjust cost of each product or increase their discount level to maximize output. Overall productivity is pretty standard across all areas and is encouraged to continue the great work.
SELF ASSESSMENT
From completing this Excel project, I learned a lot about formatting data into separate worksheets in order to easily recognize trends and concerns depending on what a manager may be looking for. It is important as a manager to be able to create, develop, track, and report what and how his or her company as a whole and employees or team members are performing. With Excel there are many different ways formulas, charts, tables, and worksheets can be created to make this task a little easier for everyone. My prior knowledge of Excel consisted of just the basics, but know with the knowledge of this lab and previous labs I feel more confident in my abilities if put in the position.
Related Topics