Noncomoetative Agreements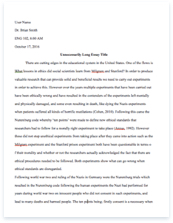 The whole doc is available only for registered users
Pages: 2
Word count: 255
Category: Contract
A limited time offer! Get a custom sample essay written according to your requirements urgent 3h delivery guaranteed
Order Now
Should employers use noncompetition agreements or other restrictive covenants? If so, under what circumstances? What should an employer do if someone that the employer wants to hire is a party to a restrictive covenant with a previous employer?
A noncompetition agreement is a type of "restrictive covenant," i.e., a promise by an employee not to engage in certain behavior that is contrary to the employer's interests. A covenant "not to compete" generally is a promise that the employee will not engage in business competitive with the employer during and for a certain time period following termination of employment. Such covenants are often accompanied by covenants "not to solicit" the employer's customers and covenants "not to disclose" the employer's confidential business information.
This is the agreement that I think employers should use. More employers than ever are using noncompetition, confidentiality and non-solicitation agreements to prevent unfair competition and solicitation of their employees, and to protect their trade secrets and confidential information. As a result, potential new employers often want to hire people who have signed such agreements. Individuals should comprehensively collect and review all prior agreements including employment, non-compete, confidentiality, and invention assignment agreements to be familiar with ongoing obligations before a change of employment. It is good practice for the employee to disclose all such obligations to a prospective new employer. It is likewise good practice for the new employer to request, in writing, disclosure of any existing contracts and agreements from a prospective employee before making any offer of employment.
Related Topics