Non-membranous Percussion(GHAN)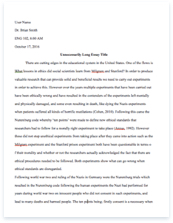 The whole doc is available only for registered users
Pages: 5
Word count: 1134
Category: India
A limited time offer! Get a custom sample essay written according to your requirements urgent 3h delivery guaranteed
Order Now
The ghaṭam is a percussion instrument used in the Carnatic music of South India. Its variant is also played in Punjab and is known as Gharha as is a part of Punjabifolk traditions. Its analogue in Rajasthan is known as the madga and pani mataqa "water jug". The ghatam is one of the most ancient percussion instruments of South India, is a clay pot with narrow mouth. From the mouth, it slants outwards to form a ridge. Made mainly of clay backed with brass or copper filings with a small amount of iron filings, the size of the ghatam varies according to its pitch. The pitch can be slightly altered by the application of plasticize clay or water.
Chimta literally means tongs. Over time it has evolved into a traditional percussion instrument of South Asia by the permanent addition of small brass jingles. This instrument is often used in popular Punjabi folk songs, Bhangra music and the Sikh religious music known as Gurbani Kirtan.The player of the chimta is able to produce a chiming sound if he holds the joint of the instrument in one hand and strikes the two sides of the chimta together. The jingles are made of metal and thus it produces a metallic sound and helps to keep up the beat of the song .In Bhangra music or at weddings it is often combined with Dhol and Bhangra dancers.
Membranous Percussion (AVANADO)
The tabla is a popular Indian percussion instrument (of the membranophone family, similar to bongos), used in Hindustani classical music and in popular and devotional music of the Indian subcontinent. The instrument consists of a pair of hand drums of contrasting sizes and timbres. The term 'tabla is derived from an Arabic word, tabl, which simply means "drum." Playing technique involves extensive use of the fingers and palms in various configurations to create a wide variety of different sounds, reflected in the mnemonic syllables (bol). The heel of the hand is used to apply pressure or in a sliding motion on the larger drum so that the pitch is changed during the sound's decay. The mridangam is a percussion instrument from India of ancient origin. It is the primary rhythmic accompaniment in a Carnatic music ensemble. Alternate spellings include "mrudangam", "mrdangam", "mrithangam", "miruthangam", and "mirudhangam".The mridangam is also played in Carnatic concerts in countries outside of India, including Sri Lanka, Singapore, Malaysia, Australia, United Kingdom, Canada, and theUnited States. During a percussion ensemble, the mridangam is often accompanied by the ghatam, kanjira, and the morsing.
Blown or Wind Instrument
The venu is a bambootransverse flute used in the Carnatic musicof South India. Although it is often calledCarnatic flute or simply flute in English,venu is the instrument's ancient Sanskritname. It is also called by various other names in the languages of South India, including pullankuzhal inTamil, in Malayalam, and) in Kannada. It is known as pillana grovi in Telugu (Andhra Pradesh). It is called Bansuri in Marathi(Maharashtra), and is used extensively for Hindustani classical music.
The bansuri is a transverse flute of India made from a single hollow shaft of bamboo with six or seven finger holes. An ancient musical instrument associated with cowherds and the pastoral tradition, it is intimately linked to the love story of Krishna and Radha, and is depicted in Buddhist paintings from around 100 AD. The Bansuri is revered as Lord Krishna's divine instrument, and is often associated with Krishna's Rasa lila; mythological accounts tell of the tunes of Krishna's flute having a spellbinding and enthralling effect not only on the women of the Braj, but even on the animals of the region. The North Indian bansuri, typically about 14 inches in length, was traditionally used as a soprano instrument primarily for accompaniment in lighter compositions including film music. The bass variety (approximately 30″, tonic E3 at A440Hz), pioneered by Pt. Pannalal Ghosh and elevated to heights of global renown by the brilliance of Pt. Hariprasad Chaurasia has now been indispensable in Hindustani Classical music for well over half a century. Bansuris range in size from less than 12″ to nearly 40″.
The nadaswaram, nagaswaram, nadhaswaram or nathaswaram , is one of the most popular classical musical instruments in the South Indian culture and the world's loudest non-brass acoustic instrument.[1] It is a wind instrument similar to the North Indian shehnaibut larger, with a hardwood body and a large flaring bell made of wood or metal.
Plucked Stringed instrument (TAT)
The sarod is a stringed musical instrument, used mainly in Indian classical music. Along with the sitar, it is the most popular and prominent instrument in Hindustani (northern Indian,Bangladeshi and Pakistani ) classical music. The sarod is known for a deep, weighty, introspective sound, in contrast with the sweet, overtone-rich texture of the sitar, withsympathetic strings that give it a resonant, reverberant quality. It is a fretless instrument able to produce the continuous slides between notes known as meend (glissandi), which is important to Indian music.
The tambura, tanpura, tamboura or taanpura is a long-necked plucked lute (a stringed instrument found in different forms and in many places). The body shape of the tambura somewhat resembles that of the sitar, but it has no frets – and the strings are played open. One or more tamburas may accompany other musicians or vocalists. It has four or five (rarely six) wire strings, which are plucked one after another in a regular pattern to create a harmonic resonance on the basic note (bourdon or drone function). An electronic tanpura is often substituted in contemporary Indian classical music performance.
The sitar is a plucked stringed instrument used mainly in Indian classical music, which is believed to have been derived from the ancient Indian instrument Veena and modified by a Mughal court musician to conform with the tastes of his Persian patrons and named after a Persian instrument called the setar (meaning "three strings"). Since then, it underwent many changes, and the modern sitar evolved in the 18th century India. It derives its resonance from sympathetic strings, a long hollow neck and a gourd resonating chamber.
Bowed Stringed Instrument(VITAT)
The sārangī is a bowed, short-necked string instrument of India which originated from Rajasthani folk instruments. It plays an important role in India'sHindustani classical music tradition. Of all Indian instruments, it is said to most resemble the sound of the human voice – able to imitate vocal ornaments such as gamakas(shakes) and meend (sliding movements).
A sarinda is a stringed Indian folk musical instrument similar to lutes or fiddles. It is played with a bow and has between ten and thirty strings. The bottom part of the front of its hollow wooden soundbox is covered with animal skin. It is played while sitting on the ground in a vertical orientation.
Related Topics