Nestle Strategic Management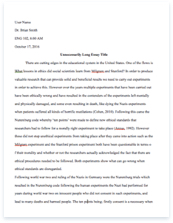 The whole doc is available only for registered users
A limited time offer! Get a custom sample essay written according to your requirements urgent 3h delivery guaranteed
Order Now
INTRODUCTION
Starting business in 1866 Henri Nestlé already understood the importance of collaboration and branding. Now, the company has grown into the world's leading Nutrition, Health and Wellness Company and its mission statement is "Good Food, Good Life", which means providing consumers with the best-tasting, most nutritious choices in a wide range of food and beverage categories to suit any occasion. Nestlé is present in 117 countries all over the world. Food and eating habits vary from country to country and region to region, as do flavour preferences. As they say, "food is local". Nestlé has several successful products, notably Nescafé and Nespresso. In this paper, we will closely examine the strategy which Nestlé took towards ice-cream which enabled them to become a global market leader in this category. This strategy was chosen as its main strength lies in the choice of products and brands and it provides a framework for quickly gaining success in new markets.
SWOT ANALYSIS
Strengths
The biggest strength of nestle is it includes team focused and good policy. Nestle looks on collective and oriented employees to work hard. And second thing is Nestle has a big brand name because of their high level of market share and the trust of the people from all over the world. Nestle is trying all the time to achieve bigger volumes by renovating existing products and innovating new products. Because of low cost operators by which Nestle not only compete with others but also taking ahead. Strengths are internal factors. For example, strength could be your marketing expertise.
Weaknesses
One of the major weaknesses of Nestle is Nestle Baby Milk because those babies who were fed on baby milk became sick. And so many babies died because of nestle baby milk and then people boycotted to buy nestle. Weaknesses are internal factors. For example, a weakness could be the make of new product.
Opportunities
Opportunities are external factors, for example developing a distribution channel such as Internet; change in the lifestyle of consumer is possible to increase the demand for company's products.
Threats
A threat could be a new competitor in an existing market or a technological change that makes existing products possible out of date.
PEST ANALYSIS-EFFECT OF EXTERNAL ENVIORNEMNT
The main theme of PEST analysis is to measure market potential and situation, by indicating growth or decline. PEST analysis can be used for marketing and business development assessment and decision-making, and the PEST analysis encourages proactive thinking, rather than relying on habitual or instinctive reactions.
Political analysis:
Nestlé's baby milk can be affected by political change in different ways i.e. political change can influence public priorities and funding arrangements. Nestle has to operate within the framework of laws set by Parliament, and that's why it depends on political considerations. Government plays vital role by imposing the law and regulation on the companies. Government set standard laws for companies that has to be met otherwise they have to pay fines. Nestle is trying to meet all the standard laws which are set by the government. For example Health and Safety Act, Disability Act but unfortunately Nestle break the law. Government laws and regulation in accounting standards, taxation requirements, including tax rate changes, new tax laws and revised tax law interpretations are highly influenced on Nestle business. Nestle is also very keen about stability of government, stability in countries where they are trying to get in (especially in underdeveloped countries where political stability is at risk).They are also subject to state, local, foreign environmental laws and regulations.
Economic Analysis:
Nestle need to have enough information about the country inflation rate, economic growth rate, and national per person capital income, in which they are willing to start their business. Economic condition varies from country to country. Before starting the baby milk has focus on the above factors. These are the factors that Nestle has to consider before setting corporate objectives. Global economic turmoil has major influence on Nestle business because customers are spending less and they have to adopt different strategies in order to run business smoothly.
Social Analysis:
Social or cultural environment had great impact on Nestle. The main focus of social/ cultural includes the Social change involves changing attitudes and lifestyles. The social and cultural environment is constantly changing. A different country has different culture (language, religious beliefs, food, family, clothing and their lifestyle). Nestle has to develop strategies which are according to belief and culture in multicultural country like UK. Every country has different consumer taste and lifestyle and Nestle has to develop effective strategies in order to meet different lifestyle consumer behaviour. Company is totally dependent on the consumer lifestyle and their attitude. Product or services cannot be successful until company has enough information about the consumer lifestyle. Nestle has to take social and cultural factors under consideration in order to achieve their strategic objectives.
Technological Analysis:
Technological change has the most rapid, persistent and profound effect. It creates opportunities for new products and product improvements and of course new marketing techniques- the Internet, e-commerce. Technology creates opportunities for new product or product improvements and new techniques of marketing such as internet and e-commerce. Technology has great influence on business operations and overall decisions. Nestle uses technology by taking orders via telephone and online by internet. Moreover, Nestle uses technology in various business activities such as record of their customers and employees.
NESTLÉ CORPORATE STRATEGIES AND COMPETITIVE POSITIONS
Nestlé's objectives are to be recognised as the world leader in Nutrition, Health and Wellness, trusted by all its stakeholders, and to be the reference for financial performance in its industry. The Corporation believes that leadership is not just about size; it is also about behaviour. Trust too is about behaviour and they recognise that trust is earned only over a long period of time by consistently delivering on their promises. These objectives and behaviours are encapsulated in the simple phrase, "Good Food, Good Life", a phrase that sums up the Corporation's corporate ambition. The Nestlé Roadmap is intended to create alignment for workers behind a cohesive set of strategic priorities that will accelerate the achievement of company objectives. These objectives demand from workers a blend of long-term inspiration needed to build for the future and short-term entrepreneurial actions, delivering the necessary level of performance. The Nestlé model is securing progress today and ensuring success in the future: • Achieving simplicity;
• Investment for growth;
• Scale benefits;
• Driving performance.
The Nestle Roadmap includes three main parts:
• Competitive advantages;
• Growth drivers;
• Operational pillars.
A. Nestlé has its own local companies in most countries. The Head Office in Switzerland works very closely with them, and sets the overall strategy which is managed through Management and the Strategic Business Units. Geographically, Nestlé's three Zones (Europe; the Americas; Asia, Oceania, Africa and the Middle East) work closely with the local markets and the Strategic Business Units.
B. Competitive advantages: The Nestlé Corporation use principles, not rules, which have been translated into more than 40 languages and distributed worldwide. The Corporation is built on key beliefs that include Nestlé's business objective to manufacture and market its products in a way that creates value that can be sustained over the long term for shareholders, employees, consumers, business partners and the national economies in which Nestlé operates. Nestlé does not favour short-term profit at the expense of successful long-term business development.
C. People, culture, values and attitude Nestlé is a multi-cultural business. The Nestlé Management and Leadership Principles are based on the many experiences that have led to the Corporation's success throughout its long history. Most are mainly related to the human aspects of management and employees, and emphasise the multi-cultural nature of the Corporation.
D. Unmatched geographic presence Nestlé's priority is to be a local company in each of the 130 countries where they market their products. In many of them, the Corporation has been present for more than100 years. Local Nestlé units work within a global framework based on the Nestlé principle: "centralise what you must, but decentralise what you can". In this way, the Corporation combines the advantages of a global company with the advantages of smaller, local businesses.
E. Unmatched research and development capability Innovation is one of Nestlé's key competitive advantages. The Corporation has more than 140 years of research, development and scientific know-how at its disposal. While there is a great deal of pure and applied scientific research that takes place in global R & D centres, Nestlé ensures that the consumer, and the consumer benefit, remains at the core of all our activities.
F. Nestlé is a very human company and cares about our people. People not only move from country to country, often with a spell in Head Office as well, but also between disciplines. That is one reason why so many people make a career at Nestlé for life. The future success of Nestlé is dependent on its ability to attract, motivate and retain good employees.
NESTLÉ ICE-CREAM STRATEGY
The Nestlé Corporation has much experience in the food processing industry. In the1990s they decided that starting production of ice-cream would provide a good opportunity for expansion. Ice-cream is one of the world's largest and fast growing food categories.
This task was complicated by the fact that "food is local". That is to say that people's taste preferences vary from country to country and in some cases from region to region.
Nestlé had an advantage in that they were already well-established in most food categories such as chocolate, baby food and coffee in many countries all over the world. Thus, the Corporation was already armed with the information of the consumer's preferences in different regions.
From 1991, they put their plan in motion with the goal to secure Nestlé a considerable global market share. In December 2005, after purchasing the Greek company Delta Ice-Cream, they achieved a global market share of 17.5%, which put them ahead of Unilever, a major competitor.
Nestlé is actively working to maintain this position. Their strategy for taking over the ice-cream market is based on corporation strategy, which has been modified to fit their specific goals.
BUSINESS LEVEL STRATEGIES
Competitive Strategies
Cost Leadership Strategies
Companies can acquire competitive advantage via a cost leadership strategy. This is usually gained by companies that are able to achieve economies of scale in production and marketing. Such companies buy raw materials in bulk and they produce on a large-scale. They are thus able to market at low prices and this is usually to the mainstream food retailers. France and the UK have organic juice companies that have gained market leadership via this strategy. Conventional juice companies undertake this strategy in the organic juices market because of their large production capacity and established contacts. This strategy is not viable for new entrants that have low financial resources and specialized products.
Differentiation Strategy
A differentiation strategy involves companies marketing a product that is clearly distinguishable from others in the marketplace. In the market, this means the product has attributes that are distinct from others, which can be in the form of flavour juice type or other characteristics. Examples of companies undertaking this strategy are those that specialize in Not From Concentrate (NFC). Competitive advantage is gained by these products positioned differently from those that compete on price (Cost Leadership Strategy).
Focus Strategy
The previous two strategies are industry-wide strategies, this involves a segmentation approach. This strategy involves companies focusing on specific segments of the market, and segments can be in terms of flavours, juice type, or marketing channels. Competitive advantage is gained via a Cost Focus or a Differentiation Focus.
Application of P's:
1. PRODUCT:
A product must provide value to a customer but does not have to be tangible at the same time. It introduces a new product or improving the existing products. New product development refers to the ability of an organisation to introduce new products into the market sometimes referred to as innovation. A new product takes time to find acceptance and there is a slow growth in sale. Until cost is high because of low output and process may be high to cover production and sales promotion costs. The company needs to spend heavily on promotion to inform the target market about the product existence and benefits. At decline stage many producers are reluctant to leave the market despite falling profit. When the demand is greater for the product sell it in international market.
2. PRICE:
The price should be set based on what the competitor are charging in the market. The method for setting prices should be based on demand, because when demand is high the price will be high and low demand may lead to a low price. Pricing strategy for a new product for the first time lead to a high price for those buyers who are ready to pay a higher price and then after some time reduce the price.
3. PLACE:
It refers to the place where the customer can buy the product and how the product should be reach there. This can be done through different channels like wholesalers, Internet and retailers. The channels of distributions based on intermediaries and middlemen who serve as links between the user of the product and the manufacturer.
4. PROMOTION:
It is about the benefits of using a service and a particular product. It includes many ways to dealing with customers for which the company has to offer. The purpose of promotion is explained by the best way which is DRIPE model.
CONCLUSION
Creating Shared Value has enabled Nestlé to adopt a wider focus to its responsibilities. In doing so, it has been able to bring about a whole series of benefits to stakeholders, whether they are farmers and their communities, shareholders or consumers. By adopting various corporate and business level strategies, it has been able to preserve its age long brand image and yet stay competitive in the ever growing market.
Related Topics