Natural Ingredients in Yogurts From Natureview Farm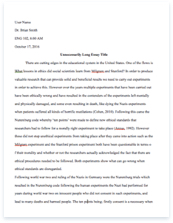 The whole doc is available only for registered users
A limited time offer! Get a custom sample essay written according to your requirements urgent 3h delivery guaranteed
Order Now
Natureview Farm is a corporation that markets and manufacture yogurt that is refrigerated in a cup. The company was established in 1989 and, since it's development, has frequently struggled at being profitable. The company's yogurt is created using a family recipe and focuses on the taste and texture of the yogurt. The recipe uses only natural ingredients and creates the product using a unique technique in order to create a creamy and smooth texture; this is something that is normally difficult to do without using artificial thickeners. Companies that use artificial ingredients include large yogurt corporations such as Dannon and Yoplait.
By focusing on the natural ingredients when marketing their product, Natureview Farm's reputation became more widespread, so much so that their earnings increased from less than $100,000 to over $13 million. The company began to distribute their yogurt nationwide and became one of the more dominant yogurt brands on the market. By using guerilla marketing strategies, the company was able to keep marketing costs on the lower end while still being able to establish themselves with large food outlets. In 1999, the company was valued at $6.5 billion and was expected to increase in value to $13.3 billion by 2003.
Natureview Farm decided it wanted to take more measures to increase its revenue. Three different options were created for senior management to choose from. The first option discussed expanding the product line into more supermarkets in different regions focusing on the 8 oz. cups. This option offers more potential in revenue and would also fit in well with the expanding market for natural and organic products. However, advertisement in new regions would be expensive and would require the company to be more competitive with the offerings of other brands. Option two would expand the 32 oz. cup size nationally. This would increase the 32 oz. size gross profit and there are less competitors that offer this size. This yogurt size also has a longer shelf life and would cost less in promotion.
On the downside, slotting fees would be much higher, and the company would need to hire more sales personnel to create better relationships with the supermarket channels. There is also doubt that consumers would buy this size and it would be a very expensive option. In option three, a children's pack would be developed and marketed on the natural food channels. This would be easy for the company as it already has good relations with the natural channel retailers. There would be a good potential for a high profit. However, this option would prolong the company venturing into supermarkets and it may take longer to reach their target revenue.
The best recommendation to make to Natureview Farm would be to choose the third option. There is less of a financial risk to create the children's pack and it doesn't create a threat to existing partners of the company. The Natureview would not necessarily be ready to commit to the first two options as they are much more expensive, especially with marketing, and would require the company to hire more personnel to complete the tasks required for those options. For these reasons, option three would be the best choice for the company to make.
Related Topics