Mystic Monk Coffee Case Analysis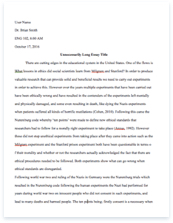 The whole doc is available only for registered users
Pages: 2
Word count: 318
Category: Coffee
A limited time offer! Get a custom sample essay written according to your requirements urgent 3h delivery guaranteed
Order Now
1. What is the mission of Mystic Monk Coffee?
• The mission of the Carmelite Monks of Wyoming was to be able to earn money to buy the Irma Lake ranch and to expand from 13 monks to 30, gothic church, retreat canter and convent
2. What is the basic strategy that Mystic Monk Coffee seems to be using to achieve their mission?
• Increase the production of coffee. Coffee sales were a means of support from outside world to finance the purchase of the land. Demand for Mystic Monk Coffee exceeded the capacity of a roaster and the monastery had planned to invest in a larger roaster.
3. What is/are the source(s) of competitive advantage for Mystic Monk Coffee?
• Its competitive advantage is the market niche of focusing on Catholics worldwide and to produce more of the coffee
4. Does Mystic Monk Coffee appear to have a strategy that makes an adequate profit for the Carmelite monks to achieve their goals? To answer this question you will need to make some assumptions about cash flow, profit, and costs.
• Mystic Monk Coffee business is a money-maker. There is no risk of loss. There are 150 million consumers that drink coffee in the US, so the business has a potential to generate profit. It has a net profit of 11 percent of revenues, which could be even higher since the business has a quality product and ability to expend
5. What change recommendations would you make to Father Daniel Mary to improve the performance of Mystic Monk Coffee and increase the probability of Mystic Monk Coffee helping the Carmelite monks achieve their vision?
• The Mystic Monk Coffee can increase the production by increasing the its value and work time of the monks. Also, it can decrease in over head cost to increase the net profit.
Related Topics