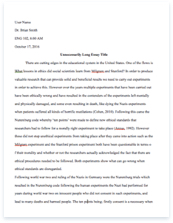 The whole doc is available only for registered users
A limited time offer! Get a custom sample essay written according to your requirements urgent 3h delivery guaranteed
Order Now
Ten years is a long time in any industry, but especially in one that moves as fast as the mobile sector. The last decade has seen the industry ride out by far its toughest times and still manage to turn out truly world-changing products and services. Here we take a look at what we can expect to happen in the ten years that stretches ahead of us.
Ten years ago, the newly merged Vodafone Airtouch was sealing its hostile takeover of German carrier Mannesmann, a move which CEO Chris Gent promised would create "the world's leading mobile multimedia operator". Virgin Mobile, the world's first MVNO had just announced its launch, and the must-have handset was the Nokia 7110—attractive not so much for its rudimentary WAP capabilities as for the spring-release cover that enabled its owner to answer calls in a way that briefly emulated Neo from box office smash The Matrix
The year 2000 had been hailed by some as the 'year of mobile data' in what would soon prove to be a hopelessly optimistic assessment. That year's GSM World Congress saw the first prototype GPRS network on display from Ericsson, including a much vaunted prototype handset. As onlookers applauded this achievement it is doubtful that they could have imagined the post-iPhone industry that would be gathering in Barcelona ten years hence.
In many ways, of course, it was a drastically different world from the one we know today. But a look back at a post World Congress report from the March 2000 issue of Mobile Communications International reveals that, while much of the technology has evolved, some core concerns remain unaltered.
As speakers and delegates contemplated services and business models based on WAP, they were asking: "What is the consumer ready to pay for? How can every organisation in the value chain realise their share of the money?" And in an observation of worries that proved decidedly well placed, telecoms.com noted: "Mobile internet services seemed to be at the forefront of many delegates' minds. But many were concerned about the impact of fixed internet companies moving into the mobile environment."
George Schmitt, a stalwart of the conference sessions during those years, and the head of US carrier Omnipoint (to be absorbed by T-Mobile down the line) also had his finger on a crucial point: "Our networks have their electronic eyes on everyone with a GSM handset, practically pinpointing our subscribers' every move to within a couple of metres" he said. "It's important that we use this power for good." Today it is network functionality like location that operators are having to exploit for their own good, never mind anyone else's.
Clearly the industry has made huge strides over the past ten years. But what kind of evolution can we expect to see over the next ten? To put it another way: If we take the Nokia 7110 as an emblem of 2000 and the iPhone 3GS as an emblem of 2010, what might be used to represent 2020
Related Topics