My summary of the CIPD HR Professional Map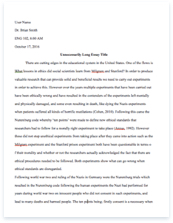 The whole doc is available only for registered users
A limited time offer! Get a custom sample essay written according to your requirements urgent 3h delivery guaranteed
Order Now
In the summary of HRPM I aimed at illustrating my comprehensive knowledge. I have learned that professional map in general sets out how HR adds value to the organization. It describes standards of professional competence for organization. Each practitioner must know his or her organization inside out.
Professional map covers ten professional areas of which the two inner ones apply to all professionals irrespective of their role, location or which positions there are in. First core one Insight Strategy and Solutions, which explains how to develop actionable insights and solution, which are adjusted to a deep understanding of business. Using personal experience I will develop understanding of the organization and its context. To achieve this I will have to do series tasks, which include tasks like using relevant information and articles to build and widen understanding of new initiative and practices and generalist areas of Human Recourses. Second core one leading HR is important for professionals even if they are not in leading role as is important that they grow and develop in this area which provide active, insight- led leadership. They can do that by driving themselves, others and activity in organization.
Remaining eight professional areas are organization design, organization development, resourcing and talent planning, learning and talent development, performance and reward, employee engagement, employee relations, service, delivery and information. The map describes what you need to do, what you need to know and how you need to do it within each professional area at each stage of professional competence. HRPM is made divided into professional areas, behaviors and bands and transitions. The behaviors give insight to how work activities should be carried out. There is eight behaviors: decisive thinker, personally credible, driven to deliver, role model, skilled influencer, collaborative, courage to challenge, curious.
The four band of professional competence define the contribution that each professional makes at every stage of his or her career. Band One this is the start of HR career I see it as a support role, people who are covered in band one would support colleagues and effectively manage data and information. Primarily ask questions to explore and understand. Band two in here we will advise and manage single person or team issues. We have to understand issues and analyze them to get perfect solution. Band three is for person who leads a professional area as a consultant or partner. Band four is responsible for developing organizational HR strategy. Person in that band leads and manage a professional area and the organization.
In conclusion I found hrpm very helpful with understanding hr roles and its important for all organizations and my career as it is describes how I need to change and develop to move from one band to another.
Related Topics