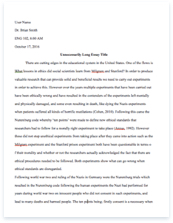 The whole doc is available only for registered users
Pages: 4
Word count: 758
Category: Violence
A limited time offer! Get a custom sample essay written according to your requirements urgent 3h delivery guaranteed
Order Now
Parvez is worried about his son and the sudden change in his behavior. For years Parvez boasted to his friends about his son, but now a problem had occurred that Parvez couldn't tell them about. Initially Parvez thought that drugs was the reason for the sons transformation, but that idea ended abruptly when he found him praying.
According to Ali his father is way to implicated in Western civilization. Parvez doesn't comment on that directly, but he describes however the values he find important in life. Parvez' philosophy of life is that you should to enjoy life, and get the best out of it as long as you live – without hurting others.
The text is a short story and the narrator is a third person narrator. My son the fanatic is a story about Parvez and his son Ali. In the beginning they have a really good relationship just like brothers, but they end up like strangers to each other. They are Pakistani, but they live in England, and Parvez has converted to the English culture. Parvez is trying his best to make Ali a successful accountant, who lives by Christian rules and integrates him self in the English society. Ali's behavior has changed, and when Ali breaks up with his girlfriend and throws stuff out of his room, Parvez is getting really worried about what is wrong with him. Ali used to be a good kid with many friends, good at sports and straight A's in school. Parvez thinks that Ali is doing drugs, but luckily he is just praying and cultivating the Islamic religion.
Parvez is a loving and caring man and he works as a taxi driver in England. He is very implicated in the Western civilization, therefore all he wants for his son is a good education as an accountant and an English marriage. He doesn't want to live by the Islamic rules ''Parvez couldn't deny that he loved crispy bacon smothered with mushrooms and mustard'' Parvez starts drinking because of Ali's behavior, and it turns out as a big problem for him. Parvez has a wife, but their relationship doesn't seem very close. When Parvez is at work he meets with his good friend Bettina who is a prostitute. They have a very close relationship, and they have known each other for 3 years ''He could talk to her about things he'd never be able to discuss with his own wife.'' Parvez wants to kick Ali out of the house, but Bettina persuaded him that it was wrong, and he had to support Ali instead. Although Parvez loves his son, he's had too muck when Ali criticizes Bettina, and it leads to a violent behavior from Parvez' side. He hits Ali, and he doesn't seem to care.
The story ends with Parvez loosing control, and hitting Ali. All the way through the text Ali was the one being fanatic, but now the roles have changed. Ali asks Parvez: ''who's the fanatic now'' and maybe Parvez has become a fanatic. He was so keen about Ali turning into a real Englishman that he forgot about his original culture and religion.
The main themes in the text are the communication between father and son, integration, respect and identity. Apparently there is a really bad contact between father and son, which also leads to the violence. All Parvez wants from his son is respect, and he can't get that because Ali finds his behavior wrong and way to Western. It can be really tough to be an immigrant, but Parvez has adapted to the Christian ways, which Ali doesn't find right. Ali is trying to find his real identity, which obviously is as a Muslim in England. Ali and Parvez becomes completely opposite of each other. The theme is fanaticism. The fact that you are extremely religious, and ready to do anything for your religion. Parvez thinks that Ali is fanatic because he is about to convert to the Islamic culture, although it turns out that it is Parvez who is being fanatic. He hits Ali because he has gotten so fanatic about the English culture, that he forgets it is okay to have different religious positions. Fanaticism can in worst-case lead to terror.
My son the fanatic is a really tough story about the fanaticism. Some people are willing to hit their children, fight or do terror just because of religion. Ali doesn't really care about the education all he wants from his father is love.
Related Topics