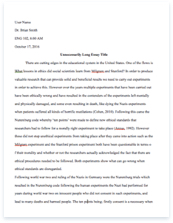 The whole doc is available only for registered users
Pages: 3
Word count: 556
Category: Who Am I
A limited time offer! Get a custom sample essay written according to your requirements urgent 3h delivery guaranteed
Order Now
After the personality test, I discovered that my personality type is ESFP. It stands for Extraverted, Sensing, Feeling, Perceiving. I find out that ESFP is a person who loves to talk and have fun, ESFPs have an interest in seeking confirmation of the relevance of difficult decisions. who makes decisions based on feelings and values and who prefers to be spontaneous and flexible rather than planned and organized. This described my personality and I was like WOW! The result is exactly who I am. It said that my answers were compiled on a bipolar scale with both the type of extrovert personality and the type of introverted personality. I am 60% extraverted and 40% introverted. I am good at problem solving. I am a very sociable person. I love interacting with people and like to be around people but sometimes, I am also happy when alone. Sometimes, to come back to my senses I need a quiet environment. And also in some situations I prefer not to express myself.
At work, an ESFP prefer to be in active social work environment with friendly colleagues. They often choose a job that allows them to serve people and where they can see real and tangible results for their efforts. They have the talent to solve practical, people-centered problems, and can use this skill to help others. One example is that they like to a receptionist. Receptionists perform administrative duties, such as answering phone calls, receiving visitors, and advising or providing general information about their companies to the public and customers. An ESFP plays an important role in the organization. This explains why I like customer service jobs. Other careers that an ESFP likes to do are: retail salesperson, elementary teacher, public relations manager, real estate agent, artist, musician, social worker and so one….
The result from the test said I am 67% sensor and 33% intuitive. This is also true about me. I can easily remember events exactly like how they happened. I learn better from experience. To solve problem I usually use my senses to gather information and facts until I understand but sometimes my intuition works too. I am 33% thinker and 67% feeler. ESFP are able to feel what others feel and know how to react.
There are many situations where my personality fit well but I will just list two of them. In my previous job, there are some staffs that I am not supposed to do because I am not a CNA. The first situation is that one day while I was doing my duties; the client has an accident and needed to be changed as soon as possible. It will take a long time for the office to find a CNA available to come over and help the client. I put myself in the client shoes so I quickly get him changed. I could have let him in his mess but no. How I help him totally describes the behavior of an ESFP. The second situation where my personality fit well is when my manager at Taco Bell was frustrated when two people call in sick. I reassured her that I can take order and make the food at the same at the drive thru side. We were not enough to cover that shift but I encouraged the rest of team. That day was unforgettable.
Related Topics