My Perfect Future Husband Or Wife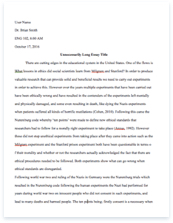 The whole doc is available only for registered users
A limited time offer! Get a custom sample essay written according to your requirements urgent 3h delivery guaranteed
Order Now
A popular saying goes, "Marriage involves three rings: the engagement ring, the wedding ring, and the suffering."If it is commonly felt that marriage is so difficult, why do most people wish to get married? Probably, the instinct to find a mate is inherent in human beings; and I am no exception. Somehow, I believe that there is someone out there who was made specially for me, and, once I find him, we will fall in love, and get married; and only then will I feel complete. So, how will I recognise my Mr Right? What qualities should I be looking for?First of all, I am not looking for "Mr Tall, Dark and Handsome". Character is more important than looks. I cannot deny that I am attracted to good-looking boys, but marrying solely for physical attraction will probably lead to short term pleasure but life-long regret. I have also noticed that handsome boys are often vain and arrogant, which I find most unattractive. One of the main things that I admire in a man is humility. Such a man will not boast about his wealth, intelligence or achievements, but, instead appreciate other people's abilities and achievements. He will also readily admit when he has made a mistake.
Such a man would be a joy to live with.Good communication is the key to any solid relationship, most of all, marriage. I would want my future husband to share his thoughts with me. I want to hear his dreams and to share in his struggles. On the other hand, I will also need someone who will be ready to listen to me, and interested to know what is happening in my life. There should be no secrets between us.Life is full of challenges. We can expect to face failure as well as success; heartache as well as joy; boredom as well as excitement. So, the perfect husband should have a positive attitude and a good sense of humour. He should be witty and say things which make me laugh. The perfect husband would also be one who can see the silver lining behind every cloud, rather than focus on the flaws in every situation. With such a man, I will be encouraged to look at life in a happier and more positive way.Above all other qualities, the perfect husband will be faithful. He must be someone who really believes in that marriage is made to last "till death do us part".
He will be totally committed to our relationship, and willing to stay for the long haul, "in sickness and in health, for better or for worse"; as couples promise in the wedding vows. The perfect husband would not be distracted by other women; not even when I have lost my looks. He would be a "one woman man". In return, I will also promise my total loyalty and faithfulness to my future husband.Actually, there are many other qualities that make a man perfect husband material. For example, one obvious quality would be the ability to provide; and, though it is not the most important quality, physical attraction must be a part of the equation for a marriage to work well. However, while it is easy to make lists, finding a man to live up to them will be very difficult. Furthermore, instead of focusing on my requirements for the perfect husband, I think I should recognise my own imperfections, and set about correcting them. As Barnett Brickner said, "Success in marriage does not come merely through finding the right mate, but through being the right mate."
I am allergic to honey. It gives me a headache. My future husband has to know this. That will bring him one step closer to being perfect. He must also have a head of full of hair and be a foot taller than myself. That really should not be a problem. He also needs to be fit and healthy with a trim body as proof.
He must also be very successful at his career whatever that may be as long as he is not policeman, a fireman, a lawyer, an accountant, a dentist, a surgeon, a reporter, a top artist or a graphics designer. Anything else is fine. A salary with six figures per month undeniably brings him forward to becoming perfect. He has to be a man who walks with confidence in his graceful strike. A man who is sure of what he wants and will not stop walking until he gets it. He must have the power of a panda. The ability to make people succumb his wish. Fulfill his every whim and fancy.
He also have spend more time with me maybe go to trip during the weekend. Would a husband be perfect if he leaves his wife out of his life? No, he most certainly would be not perfect. I also fully expect him to share more details of his life with me because it can make me closer with him. To be honest, I actually do not care what my husband's name is. I do not care if his abs is rock hard. As long as he can save me from the lizard and spiders, he is the most powerful man on earth to me. My heart's desire is to have his heart and soul.
I hope my perfect future husband will love me even if I do not have slim thighs, cannot cook and despite's dressing up. He must accept me as what I am. For me as a women, I am really want him to show how much he loves me by the look in his eyes and how patient he is with me even while I am scolding him.
Related Topics