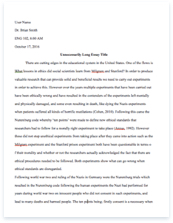 The whole doc is available only for registered users
A limited time offer! Get a custom sample essay written according to your requirements urgent 3h delivery guaranteed
Order Now
The person affects my life the most, and also my only idol, my goal of living is my grandma. In the time when most Asian women did not dare to express themselves, to speak out what was on their mind, my grandmother did. Her rare personality was popular and highly respected among those who knew her. At that time women would not have good education, however everybody would turn to my grandmother's wisdom to ask for help. She was smart and profound but yet vigorously caring and loving towards her family, relatives and friends. I was her favorite grandchildren, and as I got to stay with her the longest my childhood was actually full of her love and teachings. Whenever I feel down and helpless with my life, my grandmother has always been my motivation to get up and fight.
My grandmother grew up in a middle class family, not wealthy but still considered intelligentsia. Her grandfather was a general in the last Vietnamese dynasty but the following generation was a downturn. Women at that time were not allowed to go to school; the only education they could get was from their own family. My grandmother managed to learn how to write and read, do simple mathematics and poetry mostly by herself because she was aware of the importance of being educated. However her wisdom came from all the ups and downs she had gone through in life, the downfall of her family, the gambler and unfaithful husband and the death of one of her two sons. She had been through all the obstacles and deprivations that could ever happen to a woman, and she still stood strong and helped her family keep moving on. If it had not been to her sharp decision where to go, and what to do my family would not survive the Vietnam War.
She parted her kindred into small groups and sent each to different locations so that even one group should get in danger the others had the option to run away in time. It has never been easy to keep such a large family in peace, when my grandfather had two wives, and eleven children, not to say grandchildren, other relatives and in laws. My grandmother herself had four children with him, two sons and two daughters in which one of my uncles passed away in his twenties. She remained calm and brave after her son's death and even when my grandfather moved in to live with his second wife. She was the one to solve all the fights and arguments between the two families and the eleven children. If there were any divorce, debts, family troubles and such, my grandma would be the first one people turned to, even the second wife's family. She always treated everybody equally and judge fairly; her resolutions were the life saving boat to our relatives. Without her my family has been on a downfall and now begins to disintegrate.
My mom sometimes questioned how life could be so unfair to my grandmother, such a courageous and kind person deserved much better. My grandma just smiled and said that was her fate. She could not choose what would happen to her, good or bad, but she could choose what to do, how to react to those misfortunes and the way she lived with them. "To forgive is to win, to give is to get" she told us. She devoted her life to her husband's family, but he betrayed her with the second wife, and so it be, she turned to live her life with her children. She forgave what he did and treated his other wife as a sister, considered that woman's kids as her own children. But forgiving doesn't mean ignoring the truth. When she felt the need to speak up, she did what she thought was right. That action was not common between Asian women, since the traditional females would have to suffer and keep their thoughts and emotions to their own. They were not given the chance to express their ideas, make their decisions or to prove their position in the society.
My grandmother did not wait to be given the opportunity; she decided to step up and be herself. She solved a disagreement in housing, lands and money issues between two siblings- my grandfather's brothers, and settled down a family scandal when a relative had an affair and got deeply in debt. She gave out advices to help anybody in troubles and those turn out to be true. As people recognized her smart thinking and brave personality, they began to listen and appreciate her words. In such a conservative community, the scene of a woman leading the family and be the judge of even her husband's second wife's household is one-of-a-kind. Compared to her fellows in the same generation, she was one of the exceptional women who received the right status and the power most Asian women never dreamt of. Even the elderly in my grandfather's family had to admit she had the will and the soul of a leader "who would survive through the toughest battle".
My grandmother was a woman of a strong will and a soft heart. Though the economy reached the bottom edge and it was hard even to get enough food for the household, she never let her children miss a day of school. Fruits were "luxurious" snack at that time, but she still tried to get my uncles, my aunt and my mom a "fruit day" every month. She would bring home enough fruits for her kids to eat as much as they wanted so that they would not ask for it for the following days. She would go all around the city to find the right book for her children, though books were gold in those days and it could cost half her monthly salary.
When her children grew up and there came her grandchildren, my grandmother took care of her grandsons and daughters so their parents could go to work. I was her favorite grandchildren; the one to get most of her love and be 'indulged'. She had been there with me since I was born, to watch me learn to walk and say the first word. Whenever I need the warmth of loving, the first image comes to my mind is when my grandmother sewed the red sparkling beads onto my skirt. She had a bottle full of different beautiful colors of sparkling beads but I only picked out the red ones and asked her to sew them onto my clothes. Such accessories and decoration things like that were extremely hard to find and costly, still she bought the second bottle, then the third… just to get the red beads for me. My grandmother was always on my side. If my parents yelled at me, she would join in to stop them then gently asked me what happened, and pointed out what was wrong and what was right. In fact she was the only one I ever totally listened to and never talked back.
The reason was she listened to what I said and used love to teach me. From her I also learned what love could do. In the few last years of her life, she had an apoplexy stroke which made her half right body paralyzed. She could not walk, could not talk and even forget her own life. She would go back to the time when she was a maiden, so she would not remember her own children. But she always remembered me. Even when she did not remember my mom's name, and I suddenly appeared; my grandmother would call my name and then slowly recognized my mom and her other children. Whenever I was not around she would ask for me, and there were times she was too weak to say anything, she just looked into my eyes and cried. She understood I was there to encourage her, and so she began to practice how to move and how to serve herself. It was painful to think how she watched me learning to walk, and then it was my turn to watch her trying to stand up and walk again. Nevertheless, with all our support, our love and her own inner strength, she kept on fighting until the last day.
If there was anything she would do for her beloved ones she would sacrifice all of herself. And she was not just that caring towards her relatives. My mom recalled, once her friend was sick for three months, my grandma came to take care of her friend's shop from early morning till late everyday and never asked for anything. Every other month on the fifteenth day she told my mom and my aunt to cook a big pot of rice and some soup to put it outside the door for the homeless to eat. She said though we were not rich, we were still luckier than those who did not have a shelter, nor food and warm clothes. As we could share just a small part of our luck to them, life would be better for them and us as well. She was a Buddhist and she believed in Nirvana, but that Nirvana existed in everyone. She told me if you do good things for others, live true to yourself finally you will find peace within. That is the only real Heaven on earth, right inside everybody; the stage where you love completely, forsake all sorrows, sacrifice and give away to help others. She loved, and taught us how to love.
My grandmother was also special in a way only comes with wisdom. People say you may not know a person just by living with them for a short time. I myself learn that even you may spend a whole life time with that person you would still not understand them deeply at all. But my grandmother could. It is always hard to 'read' people, still my grandmother could tell and predict how that person was going to turn out. And strangely all of those predictions were true. She knew her eldest son was a good man but too irresponsible, and her first daughter was too suffering but a 'precious' woman. That was why she wanted her first daughter to keep all her assets. However she did not write a will, and when she was gone, everybody thought her house and most of the money should belong to my uncle since he was the only son and the eldest one. He lost half of the assets just after one year.
And until now my aunt still keeps the same assets and never touches it. My grandmother also said her son's wife was 'a bug that could quietly take over an elephant' – which means she could do something extraordinary. We never thought it was true, since my uncle's wife was always quiet, appeared to be so kind and lovely all the time. Nobody would think such woman could have any big change or astonishing moves until my uncle found out she had been gambling for ten years and had a seven digit debt. She even used his name for the loans. We do not know how my grandmother could tell, but she had never been wrong about anyone. In my opinion, it could only be her knowledge and her experience that helped her determine the true personalities behind those faces, something that most people can never do.
I have never idolized anyone other than my grandma. She was not a famous woman, but anybody who knew her respected her. She was not a heroine, but everybody around her was grateful to her. She was not rich materially but all of us knew she was full of love and caring. She was bold and sweet, yet fair and prudent. She was all the meaning of my childhood, with her bed time stories, her Buddhism teaching, her patient answers to all my childish questions, her colorful buttons and threads, her hugs and smiles… The moment I dropped the handkerchief embroidered with a five red petals flower onto the coffin and watched dirt slowly cover it up, I knew I would never feel the same again. The dearest friend in my life was gone, the one who always supported me was gone; there came the first loss I had to get over. Life started to trigger me, it was time for me to grow up, stand tall and live my life just as loving and worthwhile like my idol taught me to.
Related Topics