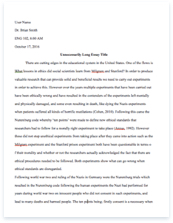 The whole doc is available only for registered users
Pages: 3
Word count: 557
Category: Family
A limited time offer! Get a custom sample essay written according to your requirements urgent 3h delivery guaranteed
Order Now
The documentary "My Architect", directed by Louis Kahn's son, Nathaniel, presents some striking aspects of the architect's life. I think some of the most important aspects of this movie are how Khan interacted with the different people surrounding him, and what these persons have to say about him now.
Everybody seemed to agree that Louis Kahn was a very mysterious person. At work, he didn't talk about his family, to him it was personal. He was lonely too, and never really settled anywhere : he traveled a lot, he even died in a train station. Kahn wasn't his real name, since his father changed it when he was young. The only constancy in his life seemed to be his wife, Ether, who has been married to him since he was twenty-eight and until he died, and who gave birth to his daughter. She wasn't the only woman in his life, he was known to be unfaithful. Indeed, he had two other children from two different women: Anne Tyng, who worked with him, and Harriet Pattison, the mother of Nathaniel Kahn. Work was the most important part of his life, more than his family.
He thought it was the only thing he could always count on. He often slept at his office, and forced his employees to work too much too. Some of them even quit because they almost never saw their families. He was rude with his coworkers, for example by criticizing their work. He also treated badly the women he had relationships with. Anne Tyng said she wasn't allowed to go to the opening of buildings she helped designed because of her situation with Kahn. Moreover, when Harriet got pregnant and had a hard time dealing with her family, who didn't accept him, he didn't do anything to help her.
But despite how he treated his employees and the women in his life, it struck me that the people that were interviewed in the documentary got very emotional when they were talking about him.
The women he had relationships with didn't seem to be mad at him for treating them with such indifference. Nathaniel's mother still thinks he crossed his address on his passport before he died to come and live with her. The moment of the film that struck me the most was when the architect Shamsul Wares was interviewed to talk about one of Louis Kahn's greatest buildings, the National Assembly of Bangladesh in Dhaka. It was very difficult to build such a monument, because of the poverty of the country, so Kahn thought he had a responsibility to build it. Wares said that Bangladeshis are very proud of it, because it represents their country, that he gave them an institution from where democracy can become stronger. He was holding back his ears when he talked about how all Bangladeshis thought he was a great man. The Bangladeshi architect explains that he did care, but in a very different manner. He paid with his life on his project, giving love to everybody thanks to his buildings, but failing to give it to the persons that were the closest to him.
To conclude, I think this film was very interesting because it connected the architect's work to his relationships, personal as well as with the people experiencing his buildings.
Related Topics