Movie Reflection – My Big Fat Greek Wedding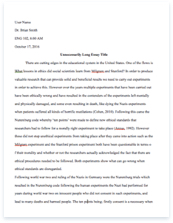 The whole doc is available only for registered users
A limited time offer! Get a custom sample essay written according to your requirements urgent 3h delivery guaranteed
Order Now
In the 2002 movie release of My Big Fat Greek Wedding, the writer Nia Vardalos, director Joel Zwick and producer Tom Hanks, tell the story of a real life scenario that is increasing in our ever diverse world. Vardalos, basing the movie on her real life marriage, gives the audience an inside view as to what goes on inside an interfaith marriage and how to make it work. Yet in today's society, the typical view of a marriage is seen as either a fairy tale or ball and chain. However, after watching this movie, we can see that My Big Fat Greek Wedding is a great tribute to marriage showing that family is a part of marriage, men and women have their respective roles, and most of all a marriage takes work.
My Big Fat Greek Wedding follows the romance of Toula and Ian from first meeting to their wedding. Toula Portokalos, a thirty year old Greek woman living with her very traditional Greek family in Chicago, who still has not fulfilled her Greek family's expectations to marry a nice Greek boy, make Greek babies, and feed everybody until the day she dies. Toula dreams of more, but feels constrained by her family traditions and her father's smothering love. Toula has her mother, Maria, convince her father, Gus, to allow her to attend school to brush up on her computer skills and she is able to escape being a seating hostess at the family restaurant by working in her aunt's travel agency store. Things change, when Toula meets Ian, for the second time, and is swept off her feet by a man who is everything she could hope for, except he is not Greek.
Toula and Ian's relationship quickly blooms, until Toula's very large and close-knit Greek family finds out about the relationship and demand it end, but with convincing they are able to see that Ian is willing to do whatever it takes, even converting to the Greek Orthodox Church and being baptized, to be with Toula and a part of their family. Throughout their engagement Toula's family dictates in every detail of the wedding and marriage, ranging from the choice of bride's maids dresses, wedding invitations, to the place the couple will wed and live. On the opposite spectrum, there is Ian's family who agree to whatever makes their son happy. In the end, Toula has fulfilled her expectations from her family with the exception of marrying a non-Greek man.
One of the aspects of marriage My Big Fat Greek Wedding shows is that family is a part of marriage. When two people decide in a union of marriage there is always more to it than just the two people, there is the family. As individuals we are connected to our roots and background that has molded us into what we are today and this is our family, something that we can not escape. In Toula's case she was controlled by her family in all aspects of her life, from working to relationships. Toula rebelled against the traditions of her roots and dated and married a non-Greek man. This made conflicts develop between Toula and her parents, Ian and Toula's parents and created a tension in their relationship.
The tradition of the man going to the woman's father and asking for his permission to date/marry his daughter is an aspect of the traditional themes of family. It is a very important aspect of the marriage to have family approval to be truly happy. If the family is not happy it will affect the relationship, bringing out tensions between the couple, as did occur with Toula and Ian. In their case, in order for the relationship to work Ian had to make many compromises and sacrifices in order for the family to accept him for who he was, not Greek. It is important to keep in mind that when you marry, you marry the in-laws and extended family.
A second aspect of marriage My Big Fat Greek Wedding shows is that men and women are set with a conceived notion of duties in the relationship. Coming from strict religious and traditional views it is always the woman's place to be the silent figure next to her husband and produce offspring to raise at home while your husband is bringing home the bacon, so to speak. Toula was born into a family where the women were to marry a nice Greek boy, make Greek babies, and feed everybody until the day she dies. Ian on the other hand, his destiny was to follow his father and grandfather in the field of law and become a lawyer and nothing more. The roles and expectations of the two people were complete opposites but were what each other needed. Toula longed for a normal American life and Ian craved a little craziness in his life. The relationship that formed was one of a companionate marriage in which both were equals in the marriage, both working and fully committing the same to the relationship.
However, in their relationship they did traditional things, like the man is the one who pursued the woman and the man asks for the father's permission to date/marry the woman. When looking at Gus and Maria, Toula's parents, we can vividly see that a traditional marriage exists, where the woman stays at home and raises the children, as well as cooks and cleans, while the husband is the one bringing in the money to support the family and is the head of the house. The interesting analogy here the writer Nia Vardalos brings up in a line in the movie is that "The man is the head but the woman is the neck and she can turn the head any way she wants;" (Maria) Saying that in any type of marriage, whether companionate or traditional, and the roles of men and woman are defined it is the woman who is the driver behind the relationship.
A third aspect of marriage My Big Fat Greek Wedding shows is that a marriage takes work. From day to day both people in the relationship must be willing to put an effort into the relationship to make it prosper and last. Toula and Ian's relationship was one that took a lot of work from the beginning. Being of an interfaith relationship these two had to put forth extra effort to make it work and realize that love means making compromises. As was the case for Ian, in which he made many compromises and even sacrifices to be with Toula. Ian made the ultimate compromise by getting married in Toula's Greek Orthodox Church and having to get baptized prior to the wedding. Ian realized that being with the woman that he loves is more important to him than anything else and so he did just about whatever it took to be with her.
Toula made the ultimate sacrifice from her end by defying her parents and traditions by being with the man of her dreams. A main part of their relationship that allowed for it to prosper and last was the communication that took place between them. As a couple it is important to realize that your partner may not know what you are thinking and it is your job to let him or her know what and how you are feeling. When you truly love someone, as Toula and Ian did, working on your relationship shows that you truly love your partner that they are worth the work.
In the end we can see that My Big Fat Greek Wedding is showing us that marriage is not an easy task, but when it works it is the best. When entering into a relationship for the long term, marriage, it is important to remember the truths from Nia Vardalos's story in which family is a part of marriage whether you intended it to be or not. It is also significant to remember that men and women often have perceived duties and roles in life that can not be ignored but instead needs to be worked out in the relationship. Lastly and the most vital message of all that the movie My Big Fat Greek Wedding is trying to say is that we all must come to terms with the fact that a marriage takes work. If we want our relationships to work and last we have to put an effort forward to show our partner that they are worth it.
Related Topics