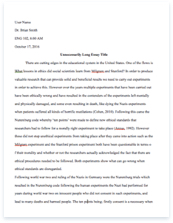 The whole doc is available only for registered users
Pages: 11
Word count: 2569
Category: Marketing
A limited time offer! Get a custom sample essay written according to your requirements urgent 3h delivery guaranteed
Order Now
The Societal Marketing concept is the orientation best exemplified by Mountain Equipment Co-Op (MEC). This is evident in the following ways: The company's mission statement clearly outlines that passion is what drives their company, even over profit. The passion to continue to look for ways to protect our wild spaces and reduce the ecological footprint of their business. MEC separates itself from other outdoor retailers through its eco-friendly product line and superior focus on corporate social responsibility. They urge society to count on them to act with integrity and due diligence. Although MEC's goal is to make quality products for the outdoors, they will only do so by respecting the people who do the manufacturing of these products/items. They do this by ensuring there are safer working conditions, legal working hours, and reasonable pay for work done. Secondly, the way in which Mountain Equipment Co-op operates its business and shows dedication not only to providing costumers with their needs but also focusing on a long standing environmental and economic sustainability. MEC is noted for their ethical sourcing, labouring commitments and co-operative structure.
The co-op, designs and produces the majority of it's gear while also carrying products by many other well-known companies. MEC strives for social and environmental leadership, In 2008 an impressive 92% of the annual waste generated by MEC was either: recycled, composted or donated. That certainly goes a long way in strengthening societies long-term interests. Lastly, while Mountain Equipment Co-op bills itself as Canada's largest supplier of outdoor equipment, its long-term challenge is to remain relevant to a quickly changing demographic that prefers urban outdoor experiences. In light of this, MEC has expanded its assortment to now include such urban outdoor pursuits (road running, biking and yoga). By adding these recently popular activities MEC feels they can really gain a tight strangle hold of the total market share. MEC has over 3.3 million members in Canada and internationally, operating in fifteen cities across Canada and continues to grow each year at a slow methodical pace. Fulfilling the mission statement of "getting people outdoors" as eco-friendly as possible is something MEC continually strives for.
Customer Loyalty:
Mountain Equipment Co-op employes many tactics to solidify customer loyalty, here are three examples: Every year, every member of Mountain Equipment Co-op has the opportunity to vote in the elections for it's board of directors. The board is governed by nine-members, where each year three directors are elected to a three year term. Before the election period, an information package is distributed on a mass basis to all the MEC members before casting their votes. The election results are announced at the "annual general meeting" held in Vancouver, British Columba. At this meeting, the Chief Executive Officer discloses their annual reports and answers questions from co-op members. To keep business you need to keep customers happy, to keep customers happy you need to cater to them, having them involved in the "annual general meeting" does just that. Building a team/organization are both great ways of getting people involved, MEC clearly values what their customers think.
In the end without the customers you have nothing, this is a great tactic to solidify a true business relationship. Secondly, Mountain Equipment Co-op sells outdoor recreation gear and clothing to it's members exclusively. As a co-op, MEC sells only to customers who hold a lifetime membership, which is technically a share and can be purchased by anyone for five dollars. Members can shop at any of the retail stores, online or by mail order from their catalogue. MEC also operates a corporate and group sales store which targets larger orders at discounted prices. Yet again just another superior loyalty tactic to keep their customers interest vested. The monetary fee is just clever business practice, the real idea behind this is to let the "potential market" know that MEC truly values your business and would like you to become apart of our business structure going forward.
Lastly, Mountain Equipment Co-op has undertaken many business initiatives to solidify customer loyalty from top to bottom of the organization. Back in 1997, they introduced a free of charge online gear swap where members could recycle used outdoor gear. In 2007, MEC opened the first accredited "Green" LEED(The Leadership in Energy and Environmental Design) distribution center in Surrey, British Columba. LEED encourages and accelerates global adoption of sustainable green building and development practices. In 2008, MEC developed and launched a series of annual national paddling and biking expositions. Its been clearly defined that MEC takes a very "Green" approach when it comes to business, this is something that directly plays into that target market. A self-propelled wilderness-oriented recreation goer would certainly buy into such strong values and ultimately stick by that company.
Segmentation Variables:
One of Mountain Equipment Co-op's key main marketing strategies is one of product leadership through supporting price, promotion and distribution strategies. This allows them to gain loyalty from their customer's year after year. MEC is a retail co-operative owned by those who shop at their stores. They focus on creating value for their customers and not solely on making profit for their shareholders. As a co-operative, shopping at any of the MEC's retail stores requires a membership for a small fee of five dollars. Anyone is able to join for life by paying the one time only membership fee which entitles the user too a multitude of benefits. First off, loyalty is gained from promising fair prices on all of their merchandise. MEC states they do not have sales or limited time offers, all of their products are priced fairly. Manufacturing their own brands, MEC's prices and margins are much lower than traditional retailers in their sector. Where others might spend four to six percent of sales on promotion, MEC spends much less, instead choosing to focus their efforts on personal selling and communication with their members through their annual catalogues and web site.
MEC's pricing policy also enables customers to price match if the same product is found at another Canadian-based retailer at a lower price, MEC will match the price up to 30 days after purchase. Not only does MEC provide fair pricing to all of it's members, customers can be assured the MEC products they purchase are being manufactured ethically, and in factories "that aspire to fair labour practices". Through MEC's "Ethical Sourcing Program", they strive to improve the human condition in factories choosing only those that do not participate in abuse of overtime, unlawful pay and unsafe working conditions. Since this is quite a common issue in today's manufacturing world, primarily overseas, many customers can feel good about their purchases and remain loyal to the MEC brand name. Another segmentation variable MEC focuses on is that of benefits sought by it's customers. All of MEC's customers rely on their equipment to perform and outlast in even the harshest of climates. MEC's aim is to "provide quality gear and excellent value" for their customers and accomplishes this through their product design and testing.
This ensures all of their products will function up to and exceed the customers' expectations. MEC's product design charter includes their principles of design and product integrity through quality, function, value, social responsibility and reducing their environmental footprint. MEC has their very own testing labs which helps asses the best available materials for their product designs. Choosing the right material not only improves the function of MEC gear, it helps them produce environmentally sustainable products which the customer also benefits from. After a product is designed, it is then field tested to help MEC refine the product and test the different fabrics and materials in the real world. Multimedia such as videos are also made of these tests by real life users and posted on MEC's website for other customers to see. Overall, MEC's approach is one that allows it's customers to take comfort in knowing their purchases will hold up to its "rock solid" guarantee which states the customer has a right to return anything that fails to meet their expectations and will receive a no-hassle refund, exchange, credit, or repair.
Mountain Equipment Co-op does not focus solely on one specific type of outdoor adventurer but instead markets too many different active lifestyles and ages. From hard core adventurers, to casual campers, MEC markets to all different active lifestyles through a variety of different methods. On their website, MEC has a very large community which is built up of their over 3 million members which participate and organize many community events across Canada. They provide a venue where customers can post and signup for a variety of events from MEC Paddlefest, an annual celebration of canoeing and kayaking aim as a family event to more adventurous meetings aim to those 10-14 year old and specifically adults. No one age demographic is left out of MEC's marketing strategy. This is also reflected in MEC's line of products which includes kids clothes and gear right up to adult merchandise. MEC also provides a unique service for their customers who may no longer require their MEC products. Whether they have no more time to use a specific piece of gear or if they simply need an upgrade,
MEC's website offers an inline gear swap. Not only does this help their customers find a use for their old and unwanted gear but also encourages people to recycle. This service is free of charge and just another of the many benefits of having a Mountain Equipment Co-op membership.
Successful in China:
China is the fourth largest country on earth and has one of the richest natural lands in the world. From mountains, including the peak of Mount Everest, to plateaus, and huge basins like the Yangtze river in the West, to the desserts of the Northwest, China's vast landscape is perfect for any adventurer. Unfortunately it also has it's share of environmental problems. Much of it's environment and wildlife has already been affected by it's vastly growing population as well as it's continual increase in industrial growth. MEC's environmental policies and procedures would be a welcome change in China and perhaps act as a leader to other companies. MEC "strives for environmental leadership while providing quality products and services." Their day-to-day operations, from the stores they build, to the resources they purchase, all exemplify how committed MEC is to ensuring a green planet. MEC has been building greener and more environmentally sufficient stores for over a decade.
Both their Ottawa and Winnipeg stores were the first in Canada to comply with Canada's C2000 Green Building Standard – a Natural Resources Canada program that acknowledges buildings that achieve a 50% reduction in energy consumption over conventional structures. By applying the same strategic building designs in China, one might assume it would gain positive publicity from both government intuitions and from the general public, making it a leader in building greener establishments. China's population is over 1.3 billion, the largest of any country in the world. It does have a relatively small youth division which is partially a result of the one-child policy. This in turn has produced a generation of "little emperors and empresses" who are treated as such by their parents and grandparents. This in turn creates an opportunity for business to market to this demographic knowing they have the means to buy their preferred merchandise. Since it is MEC's policy to provide quality merchandise at reasonable prices, it is believed a franchise such as theirs would be successful in China. Many of their products are sources from China, further strengthening their brand and image in the eyes of their consumer.
By offering, "a Canadian" line of outdoor clothes and accessories, many Chinese consumers will be interested based on the reputation they perceive it has. Another macro-environmental force to be considered is the cultural environment of China itself. Traditionally outdoor sports and adventuring has not always been popular and for many Chinese people, running marathons or biking across extremely difficult terrain has been recreational sports only foreigners took part in. Today more and more Chinese are competing in such adventure sporting events and the number of participants has been growing rapidly in recent years. This can be attributed to the leisure-loving middle class as it continues to expand. Already many companies are trying to gain a larger share of this market while others see this new trend as a way to promote their products. In the city of Guangzhou, Columbia Sportswear Company runs infomercials on small LCD screens in the back of taxi cabs promoting outdoor activities in their apparel such as hiking. Trek Bicycle Corp, is another American company focusing on China's growing number of participants who are taking interest in biking. Overall, this cultural change in China is providing an opportune time for companies such as Mountain Equipment Co-op to expand it's retail and website stores in this part of the market.
Value Proposition:
The value proposition that best fits Mountain Equipment Co-op would have to be "More for More". Now you can ask yourself, What is a reasonable price? This is the ultimate question every person should ask themselves before they go ahead and make a purchase. Conducting this evaluation is really the difference between selecting product A or B assuming all else is equal (in the eyes and mind of the consumer). In MEC's mission statement you can find the following quote "at the lowest reasonable price", the question is what do most people value? MEC offers an array of products that are wisely marketed to target a specific niche that enjoys hiking and mountaineering for example. These quality products are provided to these niche markets in a informative and respectful manner. Due to the fact that the majority of the sports and apparel MEC caters to are indeed "unique" this allows them to charge a pretty penny for their merchandise. Another reason why MEC is
believed to portray the "More for More" value proposition is by the five dollar lifetime membership fee. In general the items for sale whether it be (sleeping bags, sunglasses, shoes etc…) can all be found in your local department store.
However, all of the items available are so specific to it's target market that people need to go to places like Mountain Equipment Co-op to find exactly what it is they need for the unique sport. This is what ultimately allows MEC to get away with the five dollar membership fee, that market is willing to pay this minor fee in order to acquire that special or higher quality product they desire. This is what has made MEC so popular, it's ability to cater to that growing demographic that enjoys wilderness-oriented recreation. Another supporting argument would be MEC's awareness and understanding of environmental initiatives. Considering the environment first and foremost with how you run your business is obviously very costly. MEC prides themselves on being so environmentally friendly that it plays a huge roll in their ability to charge a higher price for products. MEC donates 1% of it's gross revenue each year to environmental causes, back in 2007 that equated to "an estimated $2 million". That is absolutely astonishing that MEC has that ability to donate that sum of money yearly! This is obviously something MEC's customers highly value which keeps customers coming back which in-turn continues to allow MEC to price their merchandise accordingly.
Related Topics