Motivation at Dell, Hewlett-Packard, and Motorola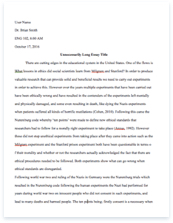 The whole doc is available only for registered users
A limited time offer! Get a custom sample essay written according to your requirements urgent 3h delivery guaranteed
Order Now
Statement of Purpose
The purpose of this paper is to identify motivational techniques that are being used in different organizations. The three organizations that will be analyzed are Dell, Hewlett-Packard, and Motorola that are named in the top Fortune 500 companies. These companies build on the principle that individuals act in ways to take full advantage of the value of exchange with the organization. Research and theory building in goal setting, reward systems, leadership, and job design have advanced our understanding of organizational behavior.
Introduction
Motivating employees to excel in any business is a topic of great practical concern to employers, and of great theoretical concern to researchers. Education and continued training on the topic appear with increasing frequency and relevant research is proliferating at a rapid rate. Corporations are beginning to provide assistance to employees, especially new ones, to develop skills. One of the greatest challenges and opportunities of the 21st century will be for businesses at all levels to focus more on helping employees to become motivated so they can succeed in the corporate world today. In this paper, these three organizations will be analyzed as how they utilize this theories and models along with the motivational methods they use.
Theories and Models
First, while there are many specific forms of motivational theories, those that are most appropriate in discussing Dell are the expectancy theory, need theory and the equality theory. It appears that they may attribute a significant part of the success of Dell to their unique motivational strategy. The following example from Park and Burrows (2003) states Michael Dell's philosophy, "He believes that if Dell is to last, it must learn to value more than just the machine-like execution for which it is famous. He has a set of guiding principles, including behaving ethically and maintaining a meritocracy." Another example is from Business Week (2001) where they asked Dell, "How do you motivate employees at this time?"
He expanded, "People appreciate being employed. They appreciate the fact that they have salary and benefits and incentive compensation plans that actually pay, and bonus plans and profit-sharing plans that are funded based on the success of the business." As far as goal setting, Hummel (2004) quotes from an interview with one of Dell's employees, "The company is team focused and extremely goal-oriented, as in the military, Archer (interviewee) said. It is a tough life on the floor," Archer said. "It's very important that the leadership is known by the men and women."
Secondly, Hewlett-Packard's aspiration is that every employee makes diversity and inclusion a conscious part of how a global business is run. They too use the expectancy theory, need theory and the equality theory as methods of their successful business. Packard's corporate objectives are all about being a team. Packard (2005) states, "It is necessary that people work together in unison toward common objectives and avoid working at cross purposes at all levels if the ultimate in efficiency and achievement is to be obtained." His expectancy is "to provide people with employment opportunities based on performance; to create with them a safe, exciting and inclusive work environment that values their diversity and recognizes individual contributions; and to help them gain a sense of satisfaction and accomplishment from their work." He understands that each of his employees has different needs and is committed to developing work/life skills that will provide tools, resources and a supportive environment for all. As far as his ethical standard it states, "We trust our employees to do the right thing and to make a difference." However he states the following need that, "It is important to measure people on the results they achieve against goals they helped to create."
Lastly, one key issue that surfaces when one analyzes Motorola's organization is its approach to running its different business and divisions. Motorola recognizes that employees spend nearly 50 percent of their waking hours at work. True leaders concentrate on improving the quality of work life for their people. They do this by, first, driving out fear. (Expectancy Theory) In his famous fourteen points of advice to management, W. Edwards Deming states: "The economic loss from fear is appalling. The fear to speak out, the fear to be upbraided, the fear to be fired, cause the employee to withdraw into his cocoon of noninvolvement… His mind is numbed, his creative juices stop flowing, and the company is the big loser. Leaders recognize that a certain amount of drudgery and boredom is inevitable in assembly-line operations, both in manufacturing and business processes." (Bhote 2001) They attempt to inject a degree of job excitement by facilitating both horizontal and vertical job enrichment, creating teamwork, and giving powerful tools to the workers so that they experience the thrills of solving problems by themselves, and by making each employee a manager in her own area. The result is an atmosphere of joy in the workplace that even a casual visitor can sense. (Bhote 2001)
Motivational Methods
Dell has defined their strategy in the following excerpt from their web site. "Dell's winning culture and comprehensive diversity initiatives create a corporate environment based on a meritocracy (Expectancy), personal achievement (Needs) and equal access to all available opportunities (Equity). We focus on cultivating and promoting best practices among our global workforce in the area of policy development, training, mentoring, development, advancement and cultural change (Expectancy). I suggest when inserting theory references, you might use italics, otherwise, the reader might be looking for the citation. Furthermore, our Work/Life Effectiveness and career management programs enhance our ability to retain and develop valuable team members and demonstrate our commitment to the Dell Team (Team Building Goal Setting Orientation)." Infused into this motivational strategy is a strong adherence to ethical standards of business.
Dell also employs a motivational tool that is not covered in our text-that of "keeping the employees appraised of how customers using Dell computer systems make a better world" (Walker, 2002). An example of this is an international aid organization working in Africa utilizing Dell systems to help impoverished farmers or the national Geographic Expedition using Dell systems in a marine archeological excavation. The sense of accomplishment that benefits your less fortunate fellow man or society as a whole can be a significant intrinsic motivational factor.
Hewlett-Packard's CEO Carly Fiorina (2003) states, "Honest confrontation is tough. However, Once you have the truth, people need aspirational goals. To cross that uncomfortable gap between the truth and the goal, you must set very achievable, step-by-step measures. The process of doing begets progress; along the way, you must remind people of how far they've come already and how much closer they are to achieving the goal. That's when you see the light in their eyes. All these things-honest self-assessment, setting goals, and marching toward them-form a constant process, and they are also what make managing fun."
An impressive tool that this company uses that is not in our text is something called "Pet Projects." This was of great interest because who would not like to play for four hours? This is how it works. "Hewlett-Packard's headquarters, in Palo Alto, makes available 24-hour laboratories and encourages employees to spend 10 percent of their time playing with personal projects. This enhances creativity and lets people feel appreciated (Executive Edge Newsletter, 1997)."
At Motorola, leadership, second only to customers, is the most important criterion for results. They realize that motivation comes from leaders. The true measure of a successful leader is to release the creative genie of each employee currently trapped in a bottle of bureaucracy, and giving it full scope to flower and bloom for the betterment of the employee and of the company (Bhote 2001).
The personal philosophies and values of true leadership are embedded in three key words–ethics, trust, and help. They are the hallmarks of leadership. Without ethics, the company is not likely to survive in the long run. Without trust, employees will always feel alienation. Without active, concrete help, they will not rise to their maximum of their potential. Leadership involves uncompromising integrity in all business dealings, even at the expense of the bottom line. It involves trust in people so that the latter can earn that trust. It involves helping people technically, managerially, administratively, or emotionally, as coach and guide, rather than as an overbearing boss.
One of the distinctive differences between Motorola and a mediocre company is the differentials in gain sharing between senior managers and those employees who have earned it by their tangible contributions to profitability. Companies that have smiled all the way to the bank generously allow gain sharing to their deserving employees in the range of 25- 80 percent of base pay. (Reinforcement Theory) Their leaders recognize that if it is fair to give managers incentive pay. It is equally fair to give its line workers, who have earned it, a comparable incentive pay.
At Motorola, plant and departmental management give employees enough freedom and power to carry out their tasks and feel they "own" the result. As upper control limits and milestones are achieved for benchmarked processes, the employees are given newer challenges or additional responsibilities with opportunities for career advancement.
Conclusion
Motivation is an important component within the business world because it plays a vital role of the psychological well being of employees. Motivation stemming from rewards, using either intrinsic or extrinsic methods, it contributes to psychological internal needs. Maslow's Hierarchy of Needs is a theory that places basic human needs into five categories. From a physiological and psychological standpoint (comma) we feel that these four interpretations are key to motivation, they are as follows:
Achievement: One premise is that most individuals sincerely want to do a good job. Individuals should also receive regular, timely feedback on how they are doing and should feel they are being adequately challenged in their jobs.
Responsibility: Employees are more motivated to do their jobs well if they have ownership of their work. Employees want autonomy, responsibility, and self-initiative, all of which a self-directed team provides. These three companies offer this to their employees which give gives them sense of possession.
Advancement: All three companies take great pride in employee loyalty and are committed to rewarding extraordinary performance with career advancement. Also, part of the employee benefit package that they offer allows employees to pursue further education which will make them more valuable to the organization and more fulfilled professionally.
Recognition: is an important part of business, whether it be from a monetary standpoint or just simple encouragement; however, they both are necessary for a healthy business. It is important to recognize the individuals that perform at the top of the game; to let them know that they are appreciated; and to communicate that they are vital to the inter workings of the business. Group incentives may also be a possibility, but the key is to collect input from those who stand above the rest because they should take part in choosing a plan to motivate others.
It is important to realize that money is not always the answer. Everyone has needs that must be fulfilled, and one of these needs is recognition. For some individuals this is an all-powering force that drives them toward excellence. For instance, how can employees achieve their highest level of performance without knowing the targeted goals expected from them? How is it possible for employees to reach their goals, if employers are not willing to recognize them for a job well done and provide constructive criticism for what needs to be improved? The key to motivating employees is clearly recognition and rewards, either at the intrinsic or extrinsic levels. There is no certain way to do this, because the technique chosen depends solely upon the business and employees' needs. Positive reinforcement, motivational skills, recognition, and rewards are essential for overall job satisfaction for employees, regardless of their employers.
References:
Bhote, K. (Author). Ultimate Six Sigma: Beyond Quality Experience. Saranac Lake, NY, USA: AMACOM, 2001.
Dell, M. (2005). Diversity at dell. Retrieved Jun. 05, 2005, from Dell Web site: http://www1.us.dell.com/content/topics/global.aspx/corp/diversity.
Fiorina, C. (2003). Moving mountains. Harvard Business Review; 81(1), 15 . Retrieved June 05, 2005, from EBSCO Host database.
Hummel, M. (2004). Dell plant busy day and night. Retrieved Jun. 05, 2005 http://www.news-record.com/news/indepth/dell/dell_factory_121204.htm.
James, S. (2003) Telecommunications Services industry Profile. US Business Reporter. http://www.activemedia-guide.com/teleservices.htm.
Kreitner, R. and Kinicki, A. (2004). Organizational behavior (6th ed.). New York: McGraw-Hill Higher Education.
Nelson, B. (1997). Motivating employees. Executive Edge Newsletter; 28(7), 41 . Retrieved June 05, 2005, from EBSCO Host database.
Packard, D. (2005). Corporate objectives. Retrieved Jun. 05, 2005, from Hewlett-Packard Web site: http://www.hp.com/hpinfo/abouthp/corpobj.html.
Park, A. and Burrows, P. (2003). Michael Dell's secret weapon. Business Week. (3856), 84 . Retrieved June 04, 2005, from EBSCO Host database.
Shepard, S. (2003). The tech slump doesn't scare Michael Dell. Business Week. (3728), 48 . Retrieved June 04, 2005, from EBSCO Host database.
Walker, L. (2002) Motivating the front lines. Corporate Meetings & Incentives, 21(12), 34 . Retrieved June 05, 2005, from EBSCO Host database.
Related Topics