Motion Sensor Based Switch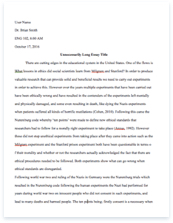 The whole doc is available only for registered users
A limited time offer! Get a custom sample essay written according to your requirements urgent 3h delivery guaranteed
Order Now
CHAPTER
1. INTRODUCTION
I.1 Goals and Objectives
The main objective of our project is to build a small circuitry using the presently available basic technology which can be used to fulfill two needs, to save energy and to provide a sense of safety and security. The purpose of the project is to provide an automation system for the automatic switching of loads by observing the presence of human body or automatically raise an alarm observing the presence of same human body This system helps the users by alerting them about the presence of burglar near the secured area by raising an alarm placed near the owner or security department. This system also helps by switching of the loads if someone by mistake has forgotten to switch them off, so a lot of energy can be saved by the application of this system. Hence this system can be used across the world.
I.1.1 Motivation
Our motivation for this project is our observation and our concerns about increase in demand of electricity consumption and wastage of electricity. Through this project we can completely come over the wastage of electricity. We have set a condition for cut off of load when no user is there to use the load. Implementing this project we can have a limit on electricity consumption and can also avoid increase in electricity bill and looking at its application in security had us boosted up.
I.1.1 Method
To start this project we need to construct two circuit diagrams: one for sensing the body and tripping loads and the second one for its other application i,e alarming.
1st circuit diagram consisting of ciruit should have following hardware components: PIR sensor, Transformer, 555 Timer, Transmitter and relay.
2nd ciruit diagram consists of a Receiver, Transformer, Antenna and a speaker.
I.2 Overview of technical area
Our project "Motion sensor based switch controlling" works on a PIR Sensor.
A PIR sensor is a compact device, itself consisting of two components, differential IR sensor, Fresnel lens. This device is mounted on a embedded printed circuit board which consist of a lot small components doing important jobs, like amplification of signal. This module is further connected to a relay and transmitter circuit and at some distance there we have receiver circuit. We have set the setting of a 555 timer to provide a delay of 20 seconds using a potentiometer. Providing us an ideal time to check it should let the circuit ON or should open the contacts again.
CHAPTER 2. LITERATURE REVIEW
2.1 Introduction
Our project idea was taken from different literature surveys which have used the idea of appointing PIR's for energy saving project. In this section we discuss two literature surveys used for this project.
2.2 Survey
1. Author: David Clarke
Paper title: A STUDY INTO THE ENERGY SAVING POTENTIAL OF LIGHTING CONTROL IN AN OFFICE. Year: 2008
There are several different approaches to reduce leaking electricity including: redesigning appliance circuits, replacing linear transformer with more efficient switched mode power supply, adding an energy saving circuit to the appliance, or simply raising consumer and manufacturer awareness. Redesigning appliance circuits can reduce standby consumption upto 90%.
Leaking electricity is likely to increase as a new generation of consumer electronics penetrates the market. To reduce leaking electricity in the future all the possible policies have to be taken into account. This is a global problem and therefore a close international cooperation is important. Recently there has been an increasing interest in saving energy by incorporating day lighting and lighting control such as PIR's into building design. According to Energy Efficiency Lighting in Office (1995), lighting accounts for 50% of total electricity used in offices. Through the use of day lighting controls, building can now reduce energy consumption thus saving costs.
2. Author: U.S. Patent, A.Meier and W.Huber.
Paper title: RESULTS FROM THE INVESTIGATION ON LEAKING ELECTRICITY IN THE USA.
Year: 1998
Standby electricity use or leaking electricity is the energy consumed by appliances when they are left ON for doing their principal operations. The combination of field measurements and estimates of appliance saturation suggests that the average US house leaks constantly about 50 Watts. This is approximately five percent of the residential electricity use in the US. Leaking electricity falls into three major categories: video, audio and communication. Video equipment such as TV's, VCRs, Cable boxes and satellite earth station account for the largest share of residential leaking electricity, approximately 35%. Audio equipment accounts for 25% of standby consumption and communication and devices (answering machines, cordless phones and fax machines) are responsible for an additional 10%.
2.3 Conclusion
After going through this literature survey, we came up with this project idea.
CHAPTER 3. PROBLEM DEFINITION AND REQUIREMENT
ANALYSIS
3.1 Problem Definition
.
We first decided to use a microcontroller to control the actions of circuit but since the we belong to electrical field students we accepted the challenge of building our project without any microcontroller. Just because of this step we lost all the hopes of building it with the help of internet because all the modules and circuits available on internet constitutes of a microcontroller. But we did have to use an electronic component i,e 555 timer, it was required to produce an ideal delay to the output.
3.2 Requirements
Components required for our project are
1. PIR Sensor
2. Transformers
3. Diodes
4. 555 Timer
5. Relay
6. Capacitors
7. 7805 voltage regulator
8. Inductor
9. Resistors
10. Connection pins
11. Transmitter module
12. Receiver module
13. Speaker
3.3 System Specifications
3.3.1 PIR Sensor specifications
• Compatible with all parallax microcontroller
• Single bit output
• Small size makes it easy to conceal
• 3.3 V to 5V operation with
Related Topics