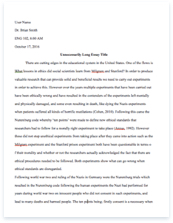 The whole doc is available only for registered users
A limited time offer! Get a custom sample essay written according to your requirements urgent 3h delivery guaranteed
Order Now
Monsanto Seeds
Putting small farmers out of business, a history of paying lobbyists to block government regulations on genetically modified organisms, destroying the environment, lacking testing on their products; these are all characteristics of Monsanto's company. Monsanto is a company that provides the largest producer of genetically engineered seeds (Neuman). Monsanto's corporation is a danger to our health and environment.
"Monsanto Company started off its chemical business in 1997, Monsanto traces its roots to John Francisco Queeny, a purchaser for a wholesale drug house, who formed the Monsanto Chemical Works in St. Louis, Missouri"(Barboza). In the mid-1990s, it became the first to widely market genetically engineered seeds for row crops; shortly after Monsanto become diabolical in the seed industry. A genetically modified organism (GMO) or genetically engineered organism (GEO) is an organism whose genetic material has been altered using genetic engineering techniques. "Monsanto has spent over $30 billion in recent years buying numerous U.S. seed companies. As a result, two firms, Monsanto and Pioneer, now control the U.S. seed business.
Monsanto specializes in genetically modified seeds — seeds having particular properties that Monsanto has patented" (Montague). Since the company was created they have been putting small businesses and farmers out of business, because the smaller farmers cannot keep up with the demands for genetically engineered seeds along with the prices, "Agriculture Department figures show that corn seed prices have risen 135 percent since 2001. Soybean prices went up 108 percent over that period" (Neuman). Monsanto has used license agreements with smaller seed companies to gain an unfair advantage over competitors and to block cheaper generic versions of its seeds from eventually entering the market, making them the most powerful seed company on the market today. (Monsanto)
Not only has Monsanto tried to eliminate all its competition and made itself a monopoly with their genetically engineered seeds, but the company pollutes the environment. Monsanto had been accused of pumping a local river in the town of Anniston, Alabama with chemicals called PCBs. "Monsanto managers discovered that fish submerged in that creek turned belly-up within 10 seconds, spurting blood and shedding skin as if dunked into boiling water. They told no one. In 1969, they found fish in another creek with 7,500 times the legal PCB levels." (Monsanto). Monsanto is a dangerous company, willing to destroy our environment and harm citizens in order to keep their plantations running.
Although Monsanto is a hazardous company, their genetically engineered seeds are an efficient way to farm. "Monsanto's corn and soybeans are genetically engineered to last longer and be in a better condition than regular crops, and to resist harsh conditions like weed killers (Roundup) and weather, allowing more of the crops to survive" (Fitzgerald). This makes corn and soybean seeds much cheaper, making it easier for farmers to save money and farmers can also use the corn and soybean to feed their livestock. Yes, Monsanto does have some positive aspects to their company, but unfortunately the company does more bad than good.
"The farmers are free to use any chemically-rich weed kills to kill other plants except for the genetically modified corn and soybeans."(Fitzgerald). This leaves the chemicals on the surface of the crops, making it a hazard to the farmers and the environment around them. When using Monsanto seeds, farmers are forced to sign a contract where they must buy new seeds every year from Monsanto, and only Monsanto. (Pollack) When farmers purchase a patented seed variety, they sign an agreement that they will not save and replant seeds produced from the seed they buy from Monsanto. More than 275,000 farmers a year buy seed under these agreements in the United States. "This greatly affects small farms that don't have the budget to buy the rights to the GM seeds, when it can easily be introduced to their normal corn crops, naturally (again problem with the widespread pollination of corn and soybeans). Companies, like Monsanto will come after small farms and sue them for more than they can pay if they find out they are using even a small portion of GM crops in their fields, even if by accident" (Fitzgerald). Approximately 2,400 farmers in 19 states through 2006 were sued and spied upon for alleged "seed piracy", Monsanto has an annual budget of $10 million dollars and a staff of 75 devoted solely to investigating and prosecuting farmers who are caught with different seed. (Monsanto). It doesn't help that Monsanto also has power in politics, one of the Monsanto chiefs for food safety, Michael Taylor was actually appointed by Barrack Obama himself.
Barrack Obama also appointed his Supreme Court judge: Elena Kagan, who happens to be the chief defender of Monsanto and GMO's. Whether Republican or Democratic, Monsanto wields a strong power within politics that helps give them an edge in keeping their company going. (Obama). There are good aspects of Monsanto, like the efficiency of cheap seeds, and crops that can withstand the harsh behaviors of weathers, and the ability the crops have to survive a longer time. But not even the cheapest crops can cover up Monsanto's long history of evil, from polluting the environment with PCB's, the chemical Agent Orange, and the weed killer "Round-Up Ready", to Monopolizing itself to being the owner of 90% of the seed industry and shutting down small farms and businesses left and right. Monsanto's corporation is a danger to our health and environment. Monsanto does much more bad than good for the economy, environment, and mostly the farming industry. It is an evil to our society and should be stopped from its diabolical rampage, and we as people must stop at nothing to discontinue Monsanto's abolishment of a corporation.
Related Topics