Monforte Dairy – Individual Write Up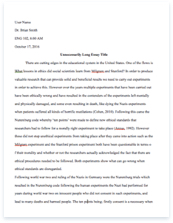 The whole doc is available only for registered users
Pages: 8
Word count: 1854
Category: Marketing
A limited time offer! Get a custom sample essay written according to your requirements urgent 3h delivery guaranteed
Order Now
Critical Issues
In order to rank within the top 10 highest grossing Broadway productions and to sell the show as a "fun night", Hanson Productions (HP) must: 1.Captivate the audience with the performance (atmosphere, production, etc.) and market effectively so that a long run on Broadway will be achievable. 2.Determine a pricing strategy that will capture the largest volume of theater goers or they will not be able to recoup their investment. 3.Determine a venue that will be able to house all theatergoers so potential revenues aren't foregone.
Situation Analysis:
Joanne Shen, President of Hanson Productions is currently considering which venue, what ticket pricing structure, and how to market their new production – The Detroit 1967. In addition to the above variables that must be determined, Joanne must also consider if the production would attract theatergoers – both domestic and international. Target Audience:
Out of 12.3 million Broadway tickets sold in New York, tourist contributed 65% of the sales, with domestic tourists – those who reside in U.S accounted for half of the tickets sold . Along with the average ticket buyer being 41.5 years old , these factors represent a significant opportunity for H.P. to exploit (Exhibit 1). Ticket Pricing Structure:
As there are various musical shows that are in direct competition to H.P. current production (Exhibit 3), and a wide array of theatrical substitutes (Exhibit 2). Joanne is also deciding on whether an average ticket price would justify as an advance sale price. With the assumption of expected 75% seating capacity (Exhibit 4), minimum weekly revenue of $830,000 and an average ticket-selling price of $79.10, Longacre Theatre is the only venue that is unable to meet the required breakeven units, which results in a loss of $106,075 (Exhibit 5). However, if an average ticket-selling price of $95.13 could be achieved then Longacre would be able to breakeven (Exhibit 6). In contrast, the breakeven price for St. James and Hilton are $69.12 and $63.12 respectively (Exhibit 6). This indicates that with a same capacity level of 75%, the increase in available capacity decrease the level of breakeven prices. Venue Selection
Currently Joanne has to select a venue that is an appropriate size so capacity can be utilized efficiently. The venue should be large enough to meet current and future demands. This would reduce the risk of lost potential revenue from the lack of ticket sales through unavailable seats. The average capacity limit of the top 10 grossing musical is 1585 seats with a low range of 1275 to a high of 1933 (Exhibit 3). Both St. James and Hilton Theatre would accommodate this range of capacity; however Longacre would be unable to meet this capacity if the above average number of seats of 1585 was expected. Ineffective Marketing
The existing marketing material is proving to be ineffective in selling the show as a "fun night at the theatres". This is an issue because market is highly competitive and there are many substitutes available (Exhibit 2). Decision Criteria
•Achieve at least 1.2 Million in weekly gross revenues and rank in the top ten Highest grossing New York Shows •Achieve a weekly profit of a minimum of 35% of revenues
•Be able to recoup investment within 35 weeks
Option Analysis:
Venue Location
H.P. has 3 easily accessible venues available to them. Each venue would require an early termination clause which Hanson Productions would like to challenge and counter offer. We would counter offering an incremental rent option. In this case, a base rent can be applied of $10,000 per week and a 6% rate can be applied once total revenues per week are in excess of $830,000. This proposal would minimize the risk on the part of the theater owner while being able to reduce cost for H.P. Longacre Theatre
Assuming an average selling price ticket, Longacre will be able to produce revenues of $725,639 at the most likely case – 75% (Exhibit 7). Weekly costs of $616,765 would be incurred yielding a net profit margin, excluding tax, of $108,883, or 15% of revenues (Exhibit 7). Breakeven levels of seating are 3001,655, and 1960 for Tuesday to Thursdays, Fridays, and Weekend respectively. Based on the analysis, this theatre does not meet the decision criteria of achieving $1.2 million in weekly sales revenue. In addition, if demand were greater than the number of seats available, H.P. would risk the opportunity to capitalize on the additional income, which adversely affects the company's plan on investment recoupment. Recoupment would take over 120 weeks, at the likely scenario, as just over $100,000 will be recouped every week towards the initial investment of $13 million (Exhibit 7). Longacre also doesn't allow for HP to meet their target revenues of $1.2 million even at the most optimistic scenario. St. James Theatre
Keeping analysis at the likely case of 75% sell out ratio, we would be able to achieve approximately $1.1 million in gross weekly revenues while keeping costs under $700,000. This in turn would yield revenues of over $300,000, or approximately 36% gross profit margin. Breakeven levels of seating are 3720, 718, and 1959 for Tuesdays-Thursdays, Fridays and Weekends respectively (Exhibit 8). The analysis indicates that the St. James Theatre is a better fit than Longacre, in terms of meeting revenue projection objectives (i.e., 90% of projected weekly revenue $1.2 million achieved) and in terms of recoupment within 35 weeks. It would take approximately 33 weeks for the initial investment to fully recouped, as just over $380,000 will be recouped every week. Hilton Theatre
While Hilton is offering a 10% investment in exchange for a royalty structure H.P would respectfully decline as royalties affect the recoupment of the initial investment. Assuming that no investment by Hilton was made and a likely scenario of 75% sell out ratio; gross revenues of $1.2 million can be achieved. In addition a net profit margin of 40% ($500,000) can be achieved while weekly costs would be approximately $700,000 or 60% of revenue. The seats required to break even are 3742, 740 2021 for Tuesday-Thursday, Friday and Weekend respectively (Exhibit 9). This option fits the decision criteria will in terms of weekly revenue and gross profit margin (i.e., $1.2 Million at 40% profit margin). In addition, recoupment at the likely scenario would take approximately 26 weeks, as over $500,000 would be recouped each week. However due to the high seating capacity of this venue, recoupment could be longer if the Detroit Riots did not sell enough tickets. Marketing
Outsourcing Marketing
One option for HP is to outsource their marketing to an external agency. The three main Broadway advertising agencies in New York are Serino Coyne, SpotCo and ErinMurphy Group. If this option is selected, Serino Coyne will be the best choice because it is the biggest full service advertising and marketing agency for Broadway in New York that has been around since 1977. They're extensive experience in theatrical advertisement has enabled productions such as Mamma Mia become a success . Furthermore, this option will allow HP to focus on their core business while relieving the pressure of doing marketing themselves.
Restructure Marketing
Another option is the development of a new marketing plan with the existing budget of $1,500,000. The new marketing mix will encompass a variety of advertisement techniques such as the use of moving adds, website and radio station (Exhibit 10). The advertisement schedule varies with where H.P. is in the production (Exhibit 11). In order to build hype and awareness for the musical, there will be a moving ad on the Kodak 1,500ft screen and a tall wall vinyl on the side of a building in Time Square. With over 350,000 pedestrians and 300,000 vehicle passengers daily , Time Square would provide a significant amount of reach and awareness. More importantly, as 80% of New York tourist visits this location , it allows H.P. to reach a majority of this audience.
Advertising on public transportation will also be implemented, as it is assumed to be the main source for transport for tourists. Electronic moving ads will be placed on taxis and buses to build awareness with the latter also serving as a reminder for the musical. For Medias, an interactive website that educates the audience about the musical will be launched as theatregoers are increasingly using the Internet to research ticket purchasing. In fact, the Internet is the most popular means of purchasing tickets for theatregoers making up 40% of ticket sales. In addition, there will also be a radio ad on WCBSFM 101.1 as it is the 4th most popular radio station in New York in 2008. Since the songs played by this station is similar to that offered by the production, listeners would more likely be someone who would be interested in the musical. To further build awareness, a television commercial will air twice a day on FOX and NBC, which are two of the most popular television channels in the United States.
RECOMMENDATION:
Hanson Productions should select St. James theater because it meets the decision criteria of achieving 35% of revenues as Net Profit. In addition recoupment of the initial investment can occur in as little as 27 weeks at the most optimistic level. St. James, having a mid ranged seating capacity allows for the probability of having a sold out show to increase. While Longacre would have a higher probability of selling out, it may leave addition revenues on the table which would be a lost opportunity for Hanson. In contrast selecting Hilton would pose he risk of not having a full audience which would in turn hurt the cast's performance while making it more difficult to recoup the initial investment.
The pricing strategy that HP should follow is a competitive pricing strategy. Pricing competitively is important due to there being 16 other Broadway shows on going from November to March. It would also assist in attracting the widest range groups who want to have a night out at the theatres. However, the ticket prices should not be set too low because they should reflect the reputation of Hanson Productions and its strong cast/ensemble. For this same reason, the ticket prices should not be lowered later on because it would give the perception that the show is not up to par.
To market effectively for a "fun night at the theater" HP should continue to market in-house but must completely restructure their currently ineffective Marketing Mix. The new marketing mix that should be utilized is outlined in Exhibit 10 and 11 and will focus on targeting the tourist and baby boomer markets and effectively promote a "fun night out at the theater". The reasoning behind the new marketing mix is to:
•Reach a larger target population; 80% of tourists visit Times Square when visiting New York City
•Build awareness through public transportation advertisements and Radio/TV ads
•Educate and promote the musical and its subject matter through an interactive website as 40% of theatergoers buy their Broadway tickets online
• Joanne Shen should take immediate action by:
1.Contacting St. James theater and secure the venue
2.Start marketing Detroit Riots on the suggested mediums that will best promote her show
3.Advertise ticket prices.
Related Topics