Modern Fairytale and Dreams Defferedd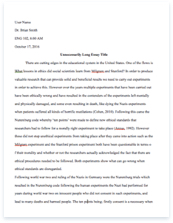 The whole doc is available only for registered users
A limited time offer! Get a custom sample essay written according to your requirements urgent 3h delivery guaranteed
Order Now
Fairy tales can be traced back from thousands and thousands of years without really any specific time of origin. The history of fairy tales or fairy stories have fantasy creatures such as faeries, fey, goblins, elves, trolls, witches, giants, mermaids, gnomes and or talking animals. Enchantments, far-fetched events and explicitly moral tales, including beast fables, are also usually part of the plot. The term "once upon a time" is used rather than an actual reference to date and the ending is a with a "happily ever after" along with a moral. Nadine Gordimer's "Once upon a time" is a modern fairy tale or an inverted fairy tale which constitutes of all the elements of any common fairy tale but differs a lot in terms of flow of the story. A fairy tale is usually told to children to increase their span of creativity and imagination. But in this case the story is told to the author by herself in order to curb her fear of an intrusion in her house. The story follows a white family existing by a man, his wife and their son. They live in the suburb, in a city, in South Africa which is under the apartheid system.
The separation between blacks and whites are vast, and every family in the suburb wants to be secured in any and every possible way. She uses sentences as "living happily ever after", the title "Once upon a Time" and words like "witch" to imitate a story for children, but this is not a fairy tale. This is a story about the distance between people and the ignorance in which we see in the world. Gordimer shows that instead of living happily, the family begins to live in fear, due to preconceived believes of people regarding racial tensions and premeditated ideas about the natives. The overpowering fear takes over the psyche of the family so much that they decide to build high concentration-camp style fences, place burglar bars over their doors and windows, and install security alarms into their houses. They live in constant fear that their possessions will be stolen or that undesirable people will "open the gates and stream in". Gordimer mocks at their fears by showing that none of the imagined fears result in any actual harm. Ultimately, their most protective device of security "Dragon's Teeth" boomerangs back and results in the death of the son who in all innocence was trying to save a princess in distress. Here is when irony strikes the most as there is no chance of 'happily ever after' again in their life.
HARLEM RENAISSANCE AND DREAMS DEFERRED
Originally called the New Negro Movement, the Harlem Renaissance was a literary and intellectual flowering that fostered a new black cultural identity in the 1920s and 1930s. Critic and teacher Alain Locke described it as a "spiritual coming of age" in which the black community was able to seize upon its "first chances for group expression and self -determination." Between 1920 and 1930, almost 750,000 African Americans left the South, and many of them migrated to urban areas in the North to take advantage of the prosperity and the more racially tolerant environment. Black-owned magazines and newspapers flourished, freeing African Americans from the constricting influences of mainstream white society. Charles S. Johnson's Opportunity magazine became the leading voice of black culture, and W.E.B. DuBois's journal. One characteristic of the Harlem Renaissance was a move toward so-called "high art" in black writing, rather than the use of folk idioms, comic writing, and vernacular that had often been considered the special realm of African-American writing up to that time. In some respects this shift mirrors the change from rural to urban life for many blacks in this period.
However, several of the Harlem writers made powerful use of folk idioms such as the blues, particularly Langston Hughes. Embracing literary, musical, theatrical, and visual arts, participants sought to re-theorize "the Negro" apart from the white stereotypes that had influenced black peoples' relationship to their heritage and to each other. In "Dream Deferred" by James Mercer Langston Hughes, he speaks about dreams, which in this case are the aspirations and wishes of the black community of being treated equally. He poses a lot of rhetorical questions for which there are no specific answers but more questions which are thought provoking. He asks what happens to a dream which is delayed, which is postponed, which is never realized.
Do they lose their meaning, worth and value 'like a raisin in the sun'. Maybe they grow and spread like a sore and leave a psychological and emotional mark forever. Maybe they rot and transform into something which is undesirable, not only to ones who dream but also to the people around them. Or do the dreams which are forced to sit idle, harden into an unusual substance of thoughts that have separated themselves from their goal and turned towards destruction. One can never know how much baggage an unfulfilled dream may create. The consequences are not certain but it can go only towards a negative outcome as the pressure builds on and frustration goes out of control. The conclusion is always emotional outburst, when limits of suppression are crossed again and again and so forth. It is either in form of suicide or homicide. Both ways end is nothing but destruction of human life behind a meagre thing like 'colour'.
REFERENCE:
Websites:
http://suite101.com/article/hughes—harlem–a-dream-deferred–a11137 http://www.geocities.ws/cloned4479/Gordimer.html
Books:
Mindscapes, Macmillan Publishers India Ltd
Related Topics