Modern Agriculture and Food Security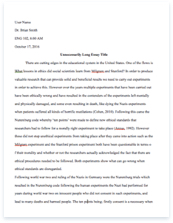 The whole doc is available only for registered users
A limited time offer! Get a custom sample essay written according to your requirements urgent 3h delivery guaranteed
Order Now
India is primarily an agricultural[->0] country dating back to more than ten thousand years. Today, India ranks the second largest in agricultural output worldwide. Agriculture contributes approximately 33 percent of the Gross Domestic Product and round about 70 percent of Indian population is engaged in agriculture sector. Most of the agricultural outputs including wheat, tea, coffee, cotton etc are exported to foreign countries contributing about 8.56 percent of India?s exports. About 43 per cent of geographical land is used for agricultural activity. India accounts world?s number one country in sugarcane and stood second rank in rice output.
Modern Agricultural Techniques:
With years of practice in agriculture[->1], there have been new inventions and modern techniques adopted by farmers in agriculture[->2]. To spread and encourage knowledge of agriculture among the youth generation, government has even launched new programmes and courses with specialization in agriculture[->3]. Modern Agricultural comprises of improved farming techniques and the using of irrigation and high-yield grains resulting into increased production. The main drawback is being the inadequate monsoon, which accounts a crucial role in influencing agricultural production in India since most of the cropped area even now does not have any assured irrigation. Although measures are being undertaken by government authorities to eradicate the inadequacy of monsoon by introducing water dams and river project for effective irrigation.
In fact, India is facing the biggest challenge of producing enough food grains to cater the increasing population of India. Hence measures are been taken to expand farmland area and with quality grains the farmers are now able to produce double output in the same amount of land.
Farmers have adopted modern improved irrigation techniques that have the potential to increase agricultural production with improved farming techniques in areas that rely on monsoon also could improve yield. Moreover, improving the use of fertilizer, especially on rain fed land, also would help to increase the production. Government of India is trying a variety of plans and strategies with sophisticated water management techniques replacing the traditional farming practices. Short note on the Effects of Modern Agriculture
JAYAPRAKASH KAKADA
Historically, man as hunter-gatherer could not affect the environment because he was using the natural population of animals and plants well below the sustainable yields except in those areas where trading of animals and/or plants was introduced. Man's agricultural use of land is a relatively recent event. The evolution of systematic agriculture of today is 200 years old and dates back to the days of the Industrial Revolution. Agriculture has been considered as a way of life. Ever increasing population places greater demands on agriculture to increase the production, to match the increasing demands for food supply. With agricultural development though food production has successfully increased nearly everywhere but it has failed to match with the growing population in many areas – specially developing countries of Africa, Asia and Latin America. This again has forced the pace of agricultural development to be maintained, so that teeming millions do not starve. Over the period of time, the development of agriculture was achieved in terms of: 1. Expansion and /or conversion of agricultural lands;
2. Increased agricultural productivity;
3. Multiple-cropping pattern;
4. Conversion of single-cropping system to two tier and / or three tier cultivation and 5. Expansion of natural limits.
In due course of time, agricultural development became possible due to (a) development of modern scientific techniques; (b) advanced technology; (c) expansion of irrigational facilities: (d) use of chemical fertilizers; (e) use of pesticides and insecticides; (f) development and use of high yielding varieties of seeds; (g) changed agricultural practices; (h) mechanization of agriculture; (i) varying crop sequences and (j) land ownership and the land tenure. It will be difficult for us to maintain our present standard of living and current consumption- pattern if we continue to destroy land. Considering this, it becomes essential to understand the related incidences causing environmental degradation. (i) Expansion and Conversion of Agricultural Land
Increasing population growth at a fast rate, especially in the developing countries, has created enormous pressure on the virgin forest lands, cultural waste-lands and current fallow lands to be converted and brought under the cultivation or irrigation to ensure the food production substantially. Conversion and expansion of agricultural land and forest areas changes in their natural limits. Thousands of millions of tons of soil is lost annually due to large-scale deforestation and/ or poor land management records chain reaction in the broad areas. (ii) Application of Chemical Fertilizers, Pesticides and Insecticides To assure enhanced productivity in areas where intensive cultivation has been initiated, increased application of chemical fertilizers supplying the plant nutrients has become an essential component of modern agriculture. Fertilizer application in South Asia including India has multiplied with widespread introduction of the Green Revolution. Not only the number of fertilizer plants has gone up but also the production has multiplied, resulting in many a disorder. (iii) The High Yielding Varieties Programme
The introduction of high yielding varieties has changed the agricultural environment by creating a variety of pest problems. Many of these either were unknown or were of minor importance in the early sixties. The increased irrigational facilities, higher use of fertilizers and the high yielding varieties led to the resurgence of pests. The high-yielding varieties and the monoculture practices led to material change in the pest complex. Pests and diseases such as gall midge, brown plant hopper, bacterial blight and tungro virus (or paddy) considered as minor diseases earlier to the Green Revolution suddenly appeared as major diseases. Agricultural losses due to such pests and/or diseases increased tremendously since the high-yielding varieties were more prone to pests and diseases. Naturally, use of pesticides increased and this brought about widespread occurrence of pesticide-residues practically in every agricultural produce, widespread pesticide resistance in vectors and finally even resistance to pesticides in stored grains. Such pesticide resistance in pests of agricultural importance became a major constraint in improving agricultural productivity. (iv) Development of Irrigational Facilities
Irrigation has increasingly become indispensible. It has become a major consumer of water in many countries. Considering the nature of rainfall and scarcity of water and to meet the increasing needs of water in agriculture with the enhanced use of chemical fertilizers and pesticides, irrigational facilities have been developed to check the flow of surplus rainy water to avoid floods and also to regulate the avoidable water through canals to ensure the availability of water as and when required.
Heavy watering of agricultural fields by canals causes water logging and salinization a salt content move upwards due to capillary action and accumulates on the top layer of the soil. Accumulation of excessive salt contents in the soil converts the fertile soil/and into waste land due to salt layers at the top of the soil. For example, "Canal-irrigated areas of Rajasthan", where due to heavy watering from the Indira canal system, vast areas have been adversely affected by salinization. Canal water also pours down huge amount of silt and sand which decreases the fertility of soils. Substance dissolved in irrigation water is especially liable to absorption and even trace concentrations of herbicides damaging crops. The multiple cropping and intensive uses of chemical fertilizers and heavy watering of the agricultural land result in the rise of the water level. As a result, such areas have developed the problem of water logging, ultimately damaging the standing crops, microorganisms, animals and even the human population. (v) Intensive and Extensive Cultivation
The introduction of intensive cultivation to get the maximum production and the variety of crops through multiple cropping, crop-rotations, changing crop-combination from the same unit of land has resulted in the decline of the productivity and total production due to critical limit of the soil. Even use of chemical fertilizers also proves as ineffective. Wheat production in Punjab has declined due to the degradation of soil. In the process, land has been deteriorated due to loss of soil structure, loss of organic water, loss of plant nutrients and finally loss of soil itself. (vi) Mechanisation
History of agriculture has been a succession of examples of the extension of cultivation with improved tools from the introduction of the first light plough to heavier and more effective and efficient ploughs with mechanised power. The use of tractors, combined with harvesters increased with suitable machinery to work on difficult soils became practicable and has brought such lands under plough. Increasing use of machinery arid tractors with the development of two-tier and/or three-tier cultivation system has pulverized the land. This has enhanced the possibilities of soil-erosion and easy movement of chemical contents to the lower horizons Essay on Food Security…
Food security means the easy availability and access of food at all times in sufficient quantity in a safe and nutritious form to meet the dietary requirements and food preferences for an active, healthy and productive life. In fact, food security is the imperative prerequisite for the economic and social stability of any nation. Again sustainable food security requires a stable supply of good and properly functioning agricultural markets. To encourage the food security, the Food and Agriculture Organization of the United Nations celebrates World Food Day every year on 16th October, the day on which the Organization was founded in 1945. "World Food Security and the challenges of climate change and bio-energy" was the theme for the World Food Day for the year 2008. The theme is quite relevant at this hour when changes in agriculture production and cultivation pattern is being observed in different parts of the world due to drastic changes in the climatic pattern.
Increase in demand for fuel, food, diversion of good crops to fuel, inflationary peak particularly observed in food items can have a detrimental effect on the gap between demand and supply of food products and food security of the nations as a whole. The worst affected, under such circumstances will undoubtedly be the people residing in the developing and the underdeveloped nations of the world. Poor people of these countries are largely dependant on agriculture which is most vulnerable to climate change. Increase in the instances of crop failures and livestock deaths have already resulted in huge economic losses undermining food security in parts of Sub-Saharan Africa. global warming and increase in the green house gas emission, deforestation for urbanization and injudicious use of natural resources are the major causes for climate change and they will directly or indirectly hamper agriculture production and productivity. This will in turn result in food insecurity and finally result in riots and unrest in different parts of the world. Thus, at present, the world is not even on track to achieve the 1996 World Food Summit target of reducing the number of hungry people from 800 million to 400 million by 2015.
Moreover, the world prices have risen 45 percent in the last nine months. Although India had long back achieved self-sufficiency in food, the Government of India has launched the new National Food Security Mission 2007 with the basic objective of grappling with the persistent yield storage in the country. The mission will increase the production of rice by 10 million tones, wheat by 8 million tones and pulses by 2 million tones in five years by the end of 11th Five Year Plan (2011-2012) The desired target does not look difficult. The primary reason of this optimism is that there happens to be a substantial gap between the current average yields and the potential yields which can be bridged with the help of available technologies. The basic objectives can be achieved by bridging this current yield-potential yield gap or even by narrowing it appreciably.
However, for this purpose, the newly launched mission will have to successfully deal with the factors which have kept the output static for the past many years. It is in recognizing and grappling with these factors that the real challenges lies. Another significant task is boosting the productivity of pulses where even the potential yields are not to high. In mot areas, even in the agriculturally progressive ones, the production and productivity of rice and wheat have shown the tendency to stagnate primarily because of the fatigue nature of the soil. The intensive farming practiced in these areas without adequate use of organic manures has led to the deterioration of soil health. Also lack of replenishment of depleted plant nutrients, especially the vital micronutrients, has impaired the fertility of the agricultural land. Therefore, to bring about an increase in the yields, high doses of some costly imputes will have to be brought in. However, the farmers are frequently denied remunerative returns on their produces, hence they usually find it difficult to afford those costly inputs.
The fund-starved farmers have not been replacing the old seeds with fresh ones of superior varieties. Besides, the agriculture extension machinery responsible for known-how and technology transfer has remained idle in most States for a long time. Consequently even simple measures like timely seed planting, critical for a crop like wheat, have not been communicated to the farmers effectively. The new Mission, therefore, aims at addressing all these issues with a view to be able to tackle yield stagnation and working in those areas which have so far remained laggards in agricultural production. Thus, it has scope for productivity improvement. The Mission has taken up largely those districts in the selected 16 States where the crop productivity is lower than the state or the national average. It also seems to have taken care to some other areas of concern by including units plan aspects like integrated nutrient and pest management, timely imputes supply and promotion of new technologies.
On the whole, the Mission plans to operate in 305 districts of 16 states with a total 11th Five Year Plan outlay of Rs. 4882.5 crore. Of these, 133 districts in 12 States have been selected for enhancing rice yields, 138 districts in nine States for wheat and 168 districts in 14 States for pulses. The participating States include Assam, Bihar, Chhattisgarh, Gujarat, Haryana, Karnataka, Madhya Pradesh, West Bengal, Orissa, Punjab, Tamil Nadu, Uttar Pradesh, Jharkhand and Rajasthan. What sets this mission apart from many of the other existing technology missions is that it proposes to function through designated state agencies and dispenses with the usual treasury route for the transfer of funds, opting, instead, for direct fund transfer. Besides it has evolved a three-tier co-ordination structure for facilitating convergence of interventions from various departments and schemes concerning rural development, fertilizers, water resources and Panchayati Raj bodies. The Mission, in all regards, appears to be a noteworthy step in the direction of minimizing the current yield-potential yield gap.
References:
[->0] – http://agriculture.made-from-india.com/
[->1] – http://www.made-from-india.com/
[->2] – http://www.made-from-india.com/Categories/Agriculture/ [->3] – http://www.made-from-india.com/Categories/Agriculture_Irrigation_Equipments_Machinery/
Related Topics