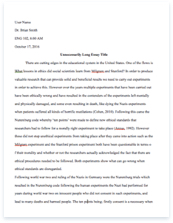 The whole doc is available only for registered users
A limited time offer! Get a custom sample essay written according to your requirements urgent 3h delivery guaranteed
Order Now
In the novel, Misery, Stephen King embodies the state of possession by an evil being who happens to be the elaborated and horrifically psychotic woman, Annie Wilkes. In this story, Annie represents a mother figure, a goddess and a loyal reader of the romance novelist, Paul Sheldon. In reality, however, Annie merely represents someone who has troubles deciphering between reality and fiction. This odd obsession with not only Paul, but with the fictional character Misery, shows the mental unstableness of her.
They happen to meet only by chance. Paul gets in an accident and she happens to take him back to her cabin and nurse him back to health. Annie acts like a proud mother of two; one child being Paul Sheldon, and the other his extremely popular heroine, Misery Chastain. She views Paul in a madly maternal way. Early in her custody of Paul, she brings him pills for his excruciating pain, but he must suck them off her fingers in a grotesque parody of a nursing child. If she leaves him untended too long, Paul wets his bed, and she must change his sheets and clothes. When he is tired or frustrated, he weeps like a small child because he feels totally helpless. She has made him immobile. Therefore becomes totally dependent on her for everything. Annie ensures his childlike dependence on her and expressions of her maternal love continue with making him addicted to pain killing-drugs. Her disciplinary actions contribute to her motherly persona, also. When he has been bad, she disciplines him but in motherly fashion, often comforting him while doing so. Annie punishes Sheldon after he attempts to get free by amputating his foot and thumb with an ax, exercising editorial authority over his body.
Annie also acts as a virginal and protective mother of the virgin Misery. She prevents Paul from letting Misery Chastain die in child-birth in his new novel. She must live and a new novel must be born. Annie nurtures Misery's return as well. Nothing will interfere with Misery's safety or the birth of the book she is nurturing. There are no doubts as to the significance of Annie's maternal image in the novel.
Behind Annie's destructiveness lies a so-called goddess figure–a goddess in charge of Paul's, as well as Misery's, destiny. Paul is constantly at the mercy of Annie. He makes it through the days, but only in a complete fear of being murdered by Annie. This illustrates Annie's powerful grip over Paul, and she will hunt him down if he tries to escape. Annie is also a protective goddess of Misery Chastain. By saving Paul's life, she ultimately saves the life of Misery. Annie knows that upon completion of Misery's return, she and Sheldon must die. Therefore, bringing about Misery's return is her main objective. In order to eliminate any distractions, Annie fashions a self-enclosed world within the confines of her home. She is a kind of like a psychic vampire; she sucks out Paul's inspiration and creativity in order to fashion a self-enclosed world. As the goddess of this imaginary world, Annie must limit Paul's physical and mental, recuperation so that her authority is not challenged. She destroys his independent life, and plunges him back into ancient darkness. To put it shortly, Annie's dark goddess figure helps her retain control in her self-enclosed world.
Annie is a continuous reader of the fictional novels. Her obsession with Sheldon's romance novels reflects the demands of an eager audience. Sheldon's writing is her reading addiction. Linked with the pain-killing drugs, she alternately offers and withholds from him. Annie, therefore, is a direct result of Paul's success in attracting and addicting readers. In fact, Annie comes to embody all that the heroine Misery suggests. Annie must also be recognized as the disapproving remarks of academic critic. She prominently dictates the course of Sheldon's newest book. Anything less than perfect receives harsh criticism at the least. Sheldon receives direct feedback from his 'readers' and is therefore able to produce his best Misery novel, ever. Annie's destructiveness takes 'constructive criticism' to a whole new meaning. In the long run, Sheldon needs the terrible Annie more than he ever thought possible. It's strange to think that King made Annie's character a replica of his religious followers. Is this really how he sees all his fans? They can't all be as psychotic as she was.
Misery is about the powerful hold fiction can achieve over the reader, as personified in Annie Wilkes. Annie comes to embody a mother, goddess like figure and the audience image in the novel. At whatever the price, Annie's creative force will live on. Her death will never be a reality, any more than Misery Chastain's death is a reality. She would never be able to understand that her mind doesn't work like ours. She is unable to decipher the differences and similarities of an imaginary tale and real life. Clearly, Annie has a psychotic personality with slight traits of Obsessive Compulsive Disorder. She is definitely one I would stay far away from.
Related Topics