Minors' Capacity to Contract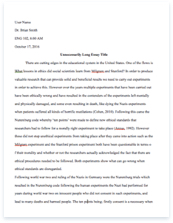 The whole doc is available only for registered users
Pages: 2
Word count: 277
Category: Contract
A limited time offer! Get a custom sample essay written according to your requirements urgent 3h delivery guaranteed
Order Now
One of the elements constituting a valid contract is that the parties entering the contract are those who have the competency to contract. This is based on section 10 (1) of the Contract Act 1950 which states: "All agreements are contracted if they are made by the free consent of parties competent to contact, for a lawful consideration and with a lawful object, and are not hereby expressly declared to be void." Competency refers to the capacity of being an adult, having a sound mind and not forbidden by law to enter any contract (e.g, bankruptcy). This principle is based on section 11 of the Contract Act 1950 which provides that "every person is competent to contract who is of the age of majority according to the law to which he is subject, and who is of sound mind, and is not disqualified from contracting by any law to which he is subject".
In Malaysia, the age of majority is recognized as above eighteen years of age as stated in the Age of Majority Act 1971: "The minority of all males and females at the age of eighteen years and every such male and female attaining that age shall be of the age of majority."
In effect of section 10 and 11 of contract Act 1950, the courts held in the cases of Mohori Bibee V Dharmodas Ghose (1903), Tan Hee Juan V Teh Boon Kiat (1934) and Government of Malaysia V Gurcharan Singh (1971) that all such agreements are void. Therefore, all contracts entered by a minor is generally void and a minor cannot sue or be sued on such void contracts.
Related Topics