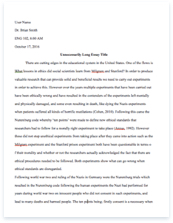 The whole doc is available only for registered users
Pages: 2
Word count: 490
Category: Violence
A limited time offer! Get a custom sample essay written according to your requirements urgent 3h delivery guaranteed
Order Now
The story is about people that live in Miguel street Author + background : V.S. Naipaul
Sir Vidiadhar Surajprasad "V. S." Naipaul, TC (born 17 August 1932) is a Trinidadian-British writer of Indo-Trinidadian heritage of Bhumihar Brahmin[1][2] known for his novels focusing on the legacy of the British Empire's colonialism. He has also written works of non-fiction, such as travel writing and essays. Naipaul was born in Chaguanas, Trinidad and Tobago, to parents of Indian descent.[1] He is the son, older brother, uncle, and cousin of published authors Seepersad Naipaul, Shiva Naipaul, Neil Bissoondath, and Vahni Capildeo, respectively. His current wife is Nadira Naipaul, a former Pakistani journalist.
Synopsis : Miguel Street has been variously classified as a group of short stories, as a series of sketches, and as a novel. The latter classification is supported by the fact that it is unified by a single narrator and by several patterns and themes. Furthermore, although each chapter is dominated by a single character, those major characters reappear as minor characters in other chapters. At the end of the book, all the characters who still live on Miguel Street gather to present to the narrator (who is departing for college) gifts representing their own attitudes.
Themes: Values, Caribbean, Race, Social issues, 1940's, Poetry or poets, 1930's, Domestic violence, Ethnic groups, Ethics, Cruelty
2 Characters
Description : The Narrator; tells the story, lives with his mother in Miguel street, goes to college in the end, Bogart; really quiet, seen as the most boring person ever. He lived with hat until he got arrested. Hat; first lived with Bogart, his brother Edward and his 2 nephews of his dead brother, then at the end he was alone with his nephews. he got arrested for beating his ex girlfriend and went to jail for three years. Popo; He called himself a carpenter, and was always busy making the thing without a name. His wife left him but at the end they were back together. Titus Hoyt; he opened his own school.
Laura; she had 8 children with 7 different men.
Bhakhu; the narrator's uncle, he was always "fixing" cars. George; he was really violent and always mad and he had a wife and 2 children. beat his kids and wife. He had a house that was pink and really abandoned. His wife was a woman that by the time grew thinner and his daughter grew fatter. George didn't hurt his son as he grew older but instead he hit his wife and daughter even more. Eddoes; friend of the narrator, Hat, Boyee and Errol.
Boyee and Errol; nephews of Hat and friends of the narrator.
Characters role in the story: They all had an own chapter that was all about them told by the narrator. in the rest of the story's they played really small roles. exept for Hat, Eddoes, Boyee and Errol.
Related Topics