Microsoft Corporation – Strategic Initiative Paper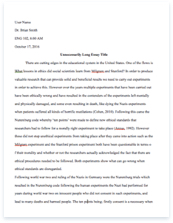 The whole doc is available only for registered users
A limited time offer! Get a custom sample essay written according to your requirements urgent 3h delivery guaranteed
Order Now
Over the past few years the economy in the United States has taken a downturn. It has been so bad, that some businesses were not able to survive. However, Microsoft Corporation (Microsoft) was not one of those companies. The fiscal strength of Microsoft played a large part in providing the company with the ability and resources to survive the difficult financial markets (Microsoft Corporation, 2009). As a result of the outstanding financial position of the company, Microsoft chose to implement a strategic planning initiative in which the company would repurchase its stock. The $40 billion program would result in increased quarterly dividends and a return to shareholders of close to $14 billion (Microsoft Corporation, 2009).
In this paper, Team B will analyze the stock repurchase initiative of Microsoft. The team will describe the relationship between strategic and financial planning. Further, Team B will describe how the initiative will impact the financial planning of Microsoft, and discuss the impact the initiative will have on costs and sales. Lastly, this paper will describe the risks associated with the stock repurchase initiative and the financial impact these risks may have on Microsoft.
Microsoft's Strategic Planning Initiative
Microsoft's primary strategic planning initiative is to remain prosperous through investments and appropriations. Operating requirements, debt repayment schedules and share repurchases are funded by existing cash, cash equivalents, short-term investments, and funds generated from operations (Microsoft, 2009). Microsoft is always looking ahead and makes sure their balance sheet reflects the need for "potential future capital requirements relating to research and development, creation and expansion of sales distribution channels, investments and acquisitions, share dilution management, legal risks, and challenges to their business model (Microsoft, 2009)."
All initiatives contemplated by any business will have an expenditure associated with its administration and accomplishments. Microsoft is not an exception. In September 2008 Microsoft announced that their "Board of Directors approved a new share repurchase program authorizing up to $40.0 billion in share repurchases with an expiration date of September 30, 2013 (Microsoft Corporation, 2009)." Through this initiative Microsoft has already returned 14 billion dollars back to shareholders. The strategic planning initiative course Microsoft has pursued has been profitable and it is the course Microsoft needs to pursue to remain successful.
Impact on Financial Planning
The strategic initiative of Microsoft to repurchase stock can affect the financial planning in several ways. While repurchasing stock with excess cash obviously decreases the amount of current assets, this initiative also increases the equity of the company. By repurchasing its stock, Microsoft is able to increase the price per share of its stock and increase the dividends paid per share. Repurchasing stock can also provide Microsoft with a potential tax advantage (Keown, Martin, Petty, & Scott, 2005).
Microsoft needs to incur costs to continue with business just like other firms. The decision of repurchasing $40 billion dollars worth of its stock had a very large impact on the costs associated with Microsoft. The decision paid off with a return to shareholders of $14 billion dollars (Microsoft Corporation, 2009). The repurchase of stock was done using excess cash which did decrease the amount of total assets but made it possible to pay a higher dividend to shareholders and increase the price per share of stock.
The biggest impact of the initiative to repurchase stock is the using of cash to do so. This could have been a big gamble; however the plan made it possible to be able to pay out a higher return to shareholders. It is the goal to maximize the wealth of shareholders and Microsoft was able to use their excess cash to repurchase stock that led to a large return. The repurchase of stock has taken place over the last few years and has helped to increase the shareholders return. Another impact of costs would be operating expenses. The cost of revenue has been rising over the last few years. (Microsoft Corporation, 2009)
When companies set out to repurchase shares of its own stock, they are generally thinking that doing so will increase earnings per share rather than having a direct effect on its sales. In other words, there is no direct relationship on a company's sales if they decide to repurchase their stock. However, there are potential tax savings to shareholders. Companies can do a few things when providing value to their shareholders, they can either pay a dividend, which is a certain amount per share, per quarter, that puts money back into the investors original investment, or they can decide to repurchase their own stock, boosting earnings per share and the potential for their stock to grow exponentially because the number of shares outstanding is reduced.
In the case of Microsoft, they have announced the potential to repurchase up to $40 billion of their own stock by September 30, 2013 if they see the need to do so. They have also decided to stick with their dividend program boosting it to .13 per share in fiscal 2009 from .11 per share in fiscal 2008. From an investor's point of view, Microsoft is giving back in both ways, but these actions will not have any correlation with its sales, they will have to rely on their great innovations for that.
Risks
More benefits are associated than risk when it comes to Microsoft's stock buybacks, also known as share repurchase. Simply put, Microsoft is indicating that the best investment of its excess cash and/or marketable securities is Microsoft. In 2007, Microsoft's Board of Directors approved a plan to repurchase $40.0 billion of its stock. In 2008, Microsoft announced the 2007 repurchase plan was completed and a new plan was approved to repurchase another $40.0 billion in shares with an expiration date of September 30, 2013. However, as stated in the annual report, Microsoft's repurchase plan could be halted or discontinued at anytime without notice. As of 2009, $34.5 billion remained of the repurchase amount approved by the Board of Directors in 2008.
The announcement of a stock buyback is usually met with a spike in the stock price. This spike is due to all the positives associated with such an announcement. For instance, the spike in stock price allows investors to receive a return on his or her investment without raising the dividend. Buybacks are a way to use excess liquidity. Therefore, Microsoft's repurchase program has allowed it to earn a better return on excess cash resources.
According to discussion and analysis of the various components that make up Microsoft, "Diluted earnings per share declined primarily reflecting decreased net income, partially offset by share repurchases during the past 12 months. We repurchased 318 million shares during the twelve months ended June 30, 2009 (Microsoft, 2009)." Although 2009 was a challenging year for Microsoft, its core values and long-term confidence reaffirm the decision to repurchase shares.
Conclusion
In this paper, Team B has identified one of the strategic initiatives used by Microsoft Corporation. This initiative is the repurchase of Microsoft stock. The impacts on financial planning were discussed, as well as the impact on costs and sales. Repurchasing stock impacts the financial structure of a company by using excess cash and increasing the equity of the company. Additionally, the Microsoft stock repurchase program increased the value of the stock which in turn increases the stability of the company. This stability can result in increased sales because consumers feel more confident buying products from a successful company. The costs for Microsoft are impacted by way of tax advantages and increased dividends. As a company that remained profitable during a downturn in the economy, Microsoft has proven yet again that the management of the company is doing things right.
References
Keown, A. J., Martin, J. D., Petty, J., & Scott, D. F. (2005). _Financial management: principles and applications_ (10th ed.). Upper Saddle River, NJ: Pearson Education, Inc..
Microsoft Corporation (2009). _Microsoft Corporation 2009 Annual Report_. Retrieved August 28, 2010, from http://www.microsoft.com/msft/reports/ar09
Related Topics