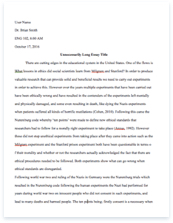 The whole doc is available only for registered users
A limited time offer! Get a custom sample essay written according to your requirements urgent 3h delivery guaranteed
Order Now
Medtronic Corporation is a company which manufactures high-tech medical equipment including an innovative product, cardiac pacemaker. The company was founded in 1957 in Minneapolis by Earl Bakken and became a leader in cardiac pacemaker industry. An industry with this kind of rapid change presents several challenges for medical equipment and, namely production costs. Customers and technology are the primary driving factors in this industry. During the late 1960s the company has expanded con­siderably and achieved dramatic improvement.
In spite of a leadership position on the market and technological innovations implemented by the company, in the 1970s and 1980s Medtronic Corporation was faced with problems affected its market position. The new product was vital for the industry but such factors as increased competition and market retention, lowered potential benefits of the company to compete. Product development raised dilemmas for Medtronic Corporation. New cardiac pacemaker was important step towards new product line, but the process of creating a broad product line was expensive, risky and potentially unprofitable.
"Though it had invested heavily in technology and product development over this period, much of that investment had been unproductive" (Christensen, 1997). The other problem was that most new product ideas and projects never reached the market, and those that do, there were relatively few which succeed. In 1980s Medtronic Corporation 's performance was enhanced by strong execution against its strategic objectives. The growth of big business, the complexity of modern technologies and the correspondingly massive investments in product development disenfranchised con­sumers.
Another problem was that "several key employees left the company" (Christensen, 1997) and stated their own production of similar devices seeing it as an opportunity to start their own business.  This factor increased competition within the industry and forced Medtronic Corporation to look for new products and product design to compete on the market. During this period of time, Medtronic Corporation nearly lost its position because: "these competitors proved much faster than Medtronic at developing new products that advanced the state-of-the-art in pacemaking.
Medtronic was also pummeled by two major product recalls related to product quality problems" (Christensen, 1997). During 1970s and 1980s the environment was changing so rapidly that many of the historical and current data were meaningless. Medtronic's long development cycle was another problem which prevented the company from rapid growth. Equipment and associated capital requirement placed heavy burdens on investment and the company had to withstand considerable unit-cost disadvantages initially.
Management practice based on various functional groups was a weakness of the company. Different project teams were unable to meet changing technological requirements and create new products faster than competitors. The executive of Medtronic describes: "We've always had too many ideas for new products. In our functional organization, without a single, coordinated process or person to articulate a product plan or strategy, development projects just started everywhere" (Christensen, 1997). This management practices and organizational structure prevented Medtronic to be a "first mover" of the market.
Taking into account the industry dynamics and the causes of dynamics it is evident that innovations reshaped competition in the industry. The main competition strategy employed by the company was product adaptation. A know-how advantage was the technological knowledge that helped Medtronic to create a new product. Taking into account changes implemented by new management teams it is evident that "Medtronic's struggles in product development from a supplier's viewpoint" was crucial for the company. Their innovative, cost-effective technologies offered new hope for Medtronic to compete on the market.
The company valued this strategy because Mike Stevens, a vice president, believed that a concentration on a unit that focused their efforts was better able to serve their needs of a narrow strategic target more effectively than their competition. Stevens commented that the crucial elements for turning the company around was to: "Create a sense of urgency by contrasting the excitement of bringing new therapy to patients, versus the consequences if your competitors are there first with better solutions. Don't waste time with excess travel or off-site meetings" (Christensen, 1997). Stevens understood that medical technology brands competing on reputation and exclusivity as with many other expensive goods, higher prices were associated with higher perceived quality and time of product development.
Time was considered as the major factor helped to determine how Medtronic perceived, interpreted, and responded to buyer needs. Competitive advantage was achieved when Stevens set the quality standard and gave employees a better picture of tome management and market rivals. This advantage was enhanced when market demands pressure Medtronic to innovate quickly and frequently. The basis for advantage was the fact that Medtronic's competitors stayed ahead of the market when Medtronic was more sensitive to and more responsive to demand, and when that demand, in turn, reflects or anticipates world demand (Bellis, 2001).
Speed and cycle time was the major driven force for Medtronic allowing the company to overcome problems it had been faced for two decades.  Steve Mahle commented, "The slowest part of our process was actually in deciding what needed to be done. We used to spend lots of time debating what we should do. One of Mike's greatest achievements was in cleaning up the front end" (Christensen, 1997). This rapid growth suggested remarkable customers appeal, and perhaps the power to affect a revolution in the practice of the cardiac pacemaker.
The case under analysis depicts that product line architecture and train schedule are crucial for the company's success. The new concept of product line architecture is a strategic approach to quality which permeates the entire organization. This leads to many potential benefits for both individuals and the organization. Training schedule increased the confidence, motivation and commitment of staff; provide recognition, enhanced responsibility; gave a feeling of personal satisfaction and achievement, and broader opportunities for career progression; and help to improve the availability and quality of staff.
Stevens explained that new schedule could be compared with: "publishing a train schedule. It helps people to know when the next projects are scheduled to leave the station" (Christensen, 1997). The main benefit of this strategy is that it has a great impact on the perceived relative advantage of a new product versus existing products. If a product has a substantial relative advantage vis-à-vis the competition, it is likely to gain quick acceptance. Also, it helps to reduce time spending on development process (Crawford, 2003).
New line architecture, product platform, is an effective tool which can be applied to different business settings. The essence of this strategy is that "the initial platform product had to be designed to accommodate the full range of derivative models from it, without significant redesign" (Christensen, 1997). This is the most effective part of the concept because it could help different companies and manufacturers to save time and money. This element of the concept helps companies to reduce production costs and price making their products available for a wide target audience.
The hybrid circuit is another element of the platform strategy which could be applied by different forms. The advantage of these elements is that it "could be modified quite readily, often through firmware modifications, to enable or disable particular features in the design of derivative products" (Christensen, 1997). Both elements of the platform strategy are a top-down management philosophy that focuses on the needs of the customer. It comprises a quality plan which offers a structured, disciplined approach to quality and incorporates a number of tools and tech­niques. Particular emphasis is given to the collection and analysis of information and product development. Medtronic chooses to integrate both vertically and horizontally to meet the needs of their customers and achieve overall objectives.
It should be mentioned that involvement of senior management in product development determines success of the product strategy and company's goals. Support improvements with adequate resources ensure that they are achieved within appropriate timescales. In order to achieve these goals, the senior management exists to support a common purpose; thus successful achievement of the task is essential if the senior management is to be held together and its members motivated to give their best effort to the job.
Senior management is important link between workers and executives responsible for task completion, quality and speed. During a product development stage, senior management points the way to improvement; exchange of views – ensuring that the discussion involves a full, free and frank exchange of views about what has been achieved, what needs to be done to achieve more and what individuals think about their work, the way they are guided and managed and their aspirations (Bellis, 2001).
The main area senior management has to be involve is the stage of product design. The role of senior management in discussions about new ideas for new products can be minimized in order to avoid previous mistakes such as overload of ideas but low response rate. They cannot be involved in discussions about new strategy (product) development, but they have to know all details and technological changes they will implement during production process. Performance and development reviews provide those involved with  the  opportunity to  reflect  on past performance as a basis for making development and improvement plans.
Obtaining historical perspective through analysis is a necessary part of the review but reaching agreement about what should be done in the future is what it is all about. When direction is chosen, participation in the production development process can be helpful in increasing ownership of a decision or change process and strengthening commitment to it. This may entail the setting up of project teams or task forces; those involved are then able to make a meaningful contribution to the decision-making process, the outcome of which may be of higher quality than decisions taken without such an approach.
References
Bellis, Mary. (2001).  Strategy Formulation in a High-tech and Project Management Setting, Cambridge: Cambridge Univ. Press,
Christensen, C. M. We've Got Rhythm! Medtronic Corporation's Cardiac Pacemaker Business. (1997 July) Harvard Business School, pp. 1-18.
Crawford C. Merle. (2003). New Products Management. Irwin-McGraw Hill. 7th edition.
Related Topics