Medical Office Management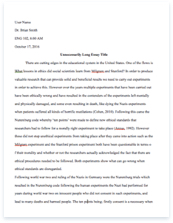 The whole doc is available only for registered users
A limited time offer! Get a custom sample essay written according to your requirements urgent 3h delivery guaranteed
Order Now
When dealing with bookkeeping systems, there are three main types. There are Single-entry systems, double-entry system, pegboard/write-it-once systems. These are anywhere from easy, no training necessary systems, to more difficult entry systems. Each one is used differently on a day-to-day basis in clinics and medical offices today.
The first bookkeeping system is Single-entry system. This is usually used in small businesses. Single-entry is fairly easy to learn and navigate. The single entry system does not take into account the double effect of every transaction. In order to use this system, you must have the General journal, the cash payment journal, and the accounts receivable ledger. For most clinics and offices, this is sad to be one of the easiest systems to use.
The second is the Double system. This system requires transactions to be recorded manually or by computer. Numerous subsidiary journals are used while entering in the information. Double system is an accounting technique which records each transaction as both a credit and a debit. Doing so will make sure that all account information is correct and accurate. Double system also decreases the chance of having errors come up. This system is most likely the safest way to go.
The third and last system is the Pegboard/write-it-once systems. This system is an older method and it tracks patients' accounts that allow figures to be proved accurate through mathematical formulas. Write-it-once system uses a board with pegs running all the way down the left side. The pegs hold a day sheet in place on the board. All transactions for the day are recorded on this day sheet. Many people say that this system is the easiest, because little knowledge is needed in order to understand this system. This also doesn't require as much training as some of the other systems might take.
Reference:
http://www.ventureline.com/accounting-glossary/O/onewrite-system-definition/
Related Topics