McDonald S Market Position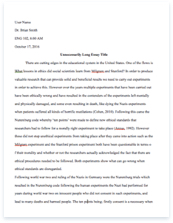 The whole doc is available only for registered users
A limited time offer! Get a custom sample essay written according to your requirements urgent 3h delivery guaranteed
Order Now
Product segment – burgers, French fries, nuggets, beverages and coffees and cakes in McCafe Current life cycle position in the industry – mature stage TEMPLES
Technology (+) – adding technology to make drive-thru, ordering and payment processes easier Economic (-) – GFC during 2008-2009 affected US and the rest of the world which led to the declines in consumer wealth and purchasing power, and a downturn in economic activity leading to the global recession and contributing to the European sovereign-debt crisis. This is reflected in the slower growth rates in the US and Europe market between 2009 and 2010 (2.1% and 3.2% respectively) comparing to 2010-2011 period (5.1% and 13.8% respectively) Inflation rates in different countries vary which may affect profitability, however McDonald's is using specific menu pricing actions to reflect local market conditions and food away from home and food at home inflation indices High Inflation rates together with fluctuation of foreign currency in certain countries may affect the returns of capital investment for Company-owned McDonald's restaurants and part of the franchise investment Market (+)
Intensive industry competition by major market players such as KFC, Hungry Jack's, Subway Consistent growth in customer visits in US, Europe, and APMEA from 3.3% to 4.3% Strong global market position as the World's leading global foodservice retailer Political (-) – international operations influenced by different policies in each government e.g. food content may be offensive to certain religion groups (Vegetarian, Halal food) Anti-American sentiments e.g. some middle-east countries
Legal (-) – Legislation foreign ownership such as restrictions on foreign ownership in China and Japan, this will increase McDonald's company capital investment in affiliates in these countries compared to conventional and developmental franchise arrangements Environmental (+) – increase emphasize on CSR across all industries, McDonald's uses environmental friendly packaging material; work with suppliers regarding waste management, reduce water consumption, reduce fuel usage in transportation, and animal wellfare for human treatment of animals Social (+) – Rising popularity of healthier fast-food options, as a result, McDonald's is offering a variety of healthy and nutritious options such as wraps, oatmeal and new Happy Meal Provide local employment opportunities especially for students, women and people with diabilities Overall impact (+)
Key issues affecting industry profitability
Porter's 5 Forces
The Threat of Entrants – LOW
Large established companies with strong brand identities such as McDonald's makes it more difficult to enter and succeed within the marketplace; high initial investment cost to new entrants to the market; new entrants find that they are faced with price competition from existing chain restaurants. Power of Buyers – HIGH
High bargaining power of buyers as the cost of switching product is low and there are various competitors in the industry offering similar products such as KFC, Hungry Jack's, and the product is easily substituted for Subway, local take-away meals or even homemade meals Power of suppliers – MEDIUM
Bargaining power of suppliers within the fast food industry in particular to McDonald's is relatively high, this is because McDonald's use authorised suppliers locally to ensure quality and consistency of supplied materials and McDonald's is often purchasing large quantity supplies for various restaurant in one country Threat of Substitutes – HIGH
Threat is high as there is low to nil switching cost to substitute products. If the substitutes such as take-away or family restaurant or a home cooked meal is cheaper, there is a high risk of threat from substitutes. Also if the substitute product is having equal or superior quality, function, attributes or performance, such as healthy ingredients, then the threat of substitute is high. Competitive Rivalry – HIGH
The strength of competition in this industry is very high; the main rivals are KFC, Hungry Jack's, and Subway. They also compete with national, regional, local, retailers of food products (restaurants, quick service, pizza, coffee shops, and supermarkets).
Internal Analysis (MODULE 3)
Strategy Options
Strategic Framework – Plan to Win
Focusing on core drivers – People, Products, Place, Price and Promotion Disciplined around the brand and enhancing customer experience across entire business – from menu and service to value and convenience Business Strategy using 5Qs approach
Strategic capabilities in the context of the competitive environment SWOT Analysis
Strengths
Strong brand name, image and reputation
McDonald's "Plan to Win" focus on people, products, place, price and promotion Introduction of new products/product innovation while keeping iconic core favourites – Big Mac, Chicken McNuggets and French Fries Strong advertisement and promotion to market McDonald's brand and products Weaknesses
Unhealthy food image
Customer losses due to fierce competition
Quality issues across franchise network
Opportunities
Globalisation, continuous expansion in other countries as consumer tastes converges Product diversification and modernise restaurants with contemporary new designs Free gifts, discounts, seasonal offerings
Product diversification – McCafe; breakfast menu
Threats
Health professionals and consumer activists accuse McDonald's contribution to the country's health issue of high cholesterol, heart attaches, diabetes, and obesity Focus by consumers on nutrition and healthier lifestyles
Relationship between corporate level and its franchise dealers
Product and Market Development (MODULE 4)
Strategic Options
Market Penetration – 2 of the 3 priorities are focusing on market penetration "Modernise our customer experience" by adding new features and technologies that are making drive-thru, ordering and payment processes easier and more efficient, and the reimaging and remodelling of restaurants with contemporary designs are both enhancing existing customer's experience and attracting new customers to gain greater market share of existing customer segments "Broadening our accessibility" by making McDonald's more accessible, delivering strong value across every price tier, extending operating hours and more locations.
This strategy is expecting to increase the frequency of usage and access of existing products in existing market segments Product development – the 1st priority is focusing on product development "Optimising our menu" by maintaining the current standards on iconic core favourites – Big Mac, Chicken McNuggets and French fries and evolving menu with new innovative local offerings such as Angus beef burger in Australia. Continue to grow McCafe beverages from offering specialty coffees to real fruit smoothies. Also to stay focus on balanced and healthy options such as wraps, oatmeal, new Happy Meal. This strategy is endeavouring to expand the traditional product offerings, adding premium options and new healthy alternatives to existing target markets Modes of Entry
Benefits for both franchisor and franchisee, including:
The franchisor can expand their business without using their own capital The franchisee owns their own business with the ongoing support of the franchisor The franchisor usually provides ongoing and in-depth training on how to run and develop the business The franchisee can operate with lower overheads than many new businesses as they are able to leverage the bulk purchasing opportunities available to them through the franchise network The franchisee has access to an established brand and comprehensive business system without the risk of starting up a business from scratch The franchisee will be more motivated to grow the business as they have their equity at risk Franchisees become local experts operating in their community. Comparing wholly owned and franchised restaurants
Accounting Challenges
Foreign currency risks – exchange rate fluctuation affect profitability and when consolidating financial statements Preparing multiple sets of accounts
Incompatible IT systems and knowledge levels
Taxation on revenue in different tax systems
Transfer prices between different parts of the company
Strategic Options
Hold strong competitive position in the market place
Further differentiate our brand
Growing market share
Rumelt's criteria
External Consistency
Fit with industry's life cycle – mature stage of industry life cycle growth rates are expecting to reduce and competition to intensify hence by differentiating brand through market penetration and product development strategies, McDonald's will maintain competitive in the market
Fit with trends/markets in external environment that is influencing future growth and profitability– fast food trend is moving to more technology driven, efficient and fast service, endeavouring to achieve economies of scale and scope, McDonald's is adopting advanced technologies into its ordering systems to improve efficiency and accuracy in service, opening more stores and modernising customer experience making it difficult for new entrants in the market to stay competitive and cost effective
Consumers are demanding for more health conscious options thus McDonald's is responding to customer's health concerns and has introduced balanced options on the menus to meet changing consumer tastes and remain competitive with healthy substitutes
Change factors of competition – by offering healthier varieties of choices, McDonald's is differentiating it's brand and changing customer perception of "Junk food" image, hence it would be competing market share and growth not only with existing market rivalries such as KFC and Hungry Jack's, it is also competing in the healthier segment of fast food industry such as Subway, Pizza hut and Sumo salad
Fit with Key success factors – the above 3 strategies will further enhance McDonald's strong global brand name, achieve more efficient customer service experience and further differentiate its products from competitors Internal Consistency
Fit with and contribute to organisation's strategy – market penetration and product development strategy will help to maintain its global dominant position, grow market share and differentiate McDonald's brand
Impact on organisation revenue and costs – the offering of 4 tired menu items from entry level in order to maintain price competitive position to premium local offerings and limited time tasty choices in order to obtain higher profit margin Using franchise approach to enter foreign market will reduce the initial capital investment and McDonald's will receive ongoing revenue such as loyalty fees
Impact on current product and services – expanding the variety of food and beverage options will complement the iconic core products
Impact on organisation's reputation and brand – increase accessibility of products and offering more choices will enhance McDonald's brand image and change its reputation of offering "junk food" only
Consequence if do not implement – if do not implement these strategies, McDonald's may have the risk of losing market shares to key competitors and substitute products
Feasibility
Capabilities required to implement strategy – to grow market share in a very competitive environment is very difficult as the fast food industry is dominated with a few strong competitors who have similar global market exposure, using similar strategy approaches such as product differentiation and franchising. They have similar capabilities backed with strong financial performance, therefore to gain further market growth would mean gaining market share from these competitors
The market penetration strategy do not require additional capital investment to open new stores, and additional capital expenditure to remodel a number if restaurant. Based on McDonald's strong financial performance, asset holding and capital base, it will be feasible to achieve the objectives
Staff has skill to implement strategy – McDonald's has specialised training programs for its employees and franchises therefore it will have the right skill to implement the strategies
Capacity to service additional demand – McDonald's is constantly adopting new technologies into its processes to achieve efficiency and economies of scale, by opening more stores and extending trading hours, they will be able to cope with additional demand.
Successful in the past – McDonald's has been successful in gaining market share and enhance revenue growth in the past with the franchising approach and product development strategy, this is demonstrated by its consecutive growth in revenue and customer visits Competitive Advantage
Cost Leadership
– Supply chain: McDonald's buys supplies in bulk and, to get lower prices – Real Estate: McDonald's negotiate long term leases or purchase land and property for their restaurant sites for both franchised and company owned restaurants – Marketing: McDonald's is a world-wide well-known brand, they not only advertise heavily on media, they also sponsor major sport events and in Australia it has established Ronald
McDonald house, a charity for ill children Differentiation – McDonald's open its restaurants worldwide not only to emphasise its iconic products but also to suit local culture and tastes, in each country/region it uses ingredients from quality local produce and offer meals with local taste e.g. real-fruit frappes and Angus beef burger in Australia; McRibs Sandwich on seasonal bases and real fruit smoothies in US, expanding coffee business in Europe and Desert Kiosk in China
Strong financial performance – this is demonstrated by consecutive sales and operating income growth in every region and generated $27bil in revenue and $5.5bil of operating profit Strong brand value as a world well-known brand which represent it's quality of service and consistency in product quality offered around the world Strong exposure around the world – economies of scope – opened 33,500 restaurants serving 68mil people in 119 countries, continue to open more stores and extending trading hours 7-S Model
Strategy – Plan to Win strategy framework focusing on 3 priorities Structure – centralised structure where the company will select restaurant sites, purchase sites and building or negotiate long term leases to ensure cost effective over heads. McDonald's also source approved food suppliers and logistic operators locally for franchisees Systems – company owned restaurant staff and franchisees are required to closely follow a proven system and must operate according to McDonald's quality, service, cleanliness and value standards Style
Leadership styles – Caretaker
Staff – intensive and specialised training program to ensure service standards and food quality delivered from company owned and franchised restaurants are consistent Shared Values – individuals and franchisees are required to maintain the highest standards of operational excellence and create high performance environments. Franchisees must be great brand ambassadors and deliver McDonald's brand image.
They have to agree with the philosophy of working within the framework of the McDonald's system and operate the franchise according to McDonald's quality, service, cleanliness and value standards Skills/reSources – adapting new technology in ordering and drive thru systems to enhance service quality and efficiency, strong financial performance and asset holdings to support capital investment in development of both company owned and franchised investment Scales of Transformation – fine tuning and incremental adjustments Fine tuning – increase market share through making McDonald's more accessible in locations and time as well as modernising customer experience by remodel many restaurants and improve service efficiency at drive-thru Incremental adjustments – to further differentiate McDonald's brand, it is adding new menu items that reflect local taste and meet the market demand for healthy and nutritious food
Vision
To be the best and leading fast food provider around the globe Mission
McDonald's brand mission is to be our customers' favourite place and way to eat, and improve our operations to provide the most delicious fast food that meet our customers' expectations. Values
Our values summarized in "Q.S.C. & V.". Provide good quality, services to customer. Have a cleanliness environment when customer enjoys their meal. The value of food product makes every customer is smiling.
Related Topics