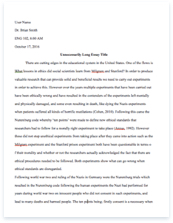 The whole doc is available only for registered users
A limited time offer! Get a custom sample essay written according to your requirements urgent 3h delivery guaranteed
Order Now
Matav is an integrated telecommunications company that focused on four lines of business in the Hungarian and surrounding markets, they are as follows: business services, residential services, Internet and mobile services. Matav used to be an inefficient government agency that would not be provided with the resources to grow and help consumers. So they made the decision to move onto privatizing the company to then become a customer oriented organization. They used the overlay strategy so they could create a backbone and work step by step. By privatizing, they were able to have Deutsche Telekom from Germany to have controlling interest in the company. This made them become the largest telecommunications in central Europe and dominated the fixed line market segment with 80%. Belonging to such a powerhouse company could help them have all the resources available and enter new countries more easily. Unfortunately, the government decided to allow increased competition and this made the market become stagnant. For this reason, they decided to expand globally. This is how Matav strategy started to become apparent.
They're three main pillars into their strategy are organic growth, synergies, and international expansion. The first step for the company was to restructure into four business areas, stated above, to provide "focus and dedicated management teams." They needed to focus on the competition response based on customers, increase their productivity, make financial measurements for each business unit, and expanding to the broadband market. By stabilizing the structure of the business, the next part of their strategy was to focus on the domestic market of the fixed telephone line based on Internet and mobile. They also would start the international expansion. Going alone internationally proved to be unsuccessful so they won a bid with controlling interest in MakTel in Macedonia and it proved to be successful. With the decrease of fixed lines and increase in mobile, they had to rebalance pricing and compete aggressively.
Because of this, they had gained valuable experience for future plans. They had an opportunity to expand through the region, such as Montenegro. Even with the knowledge gained from the experience in Macedonia, they do not have the necessary long terms strategy plans to have a large market share in the segment. I believe they are being successful in the short term because they were able to handle the increase in competition and shift of customer preferences but how I do not think that's enough. Thankfully, by having Deutsche Telekom powerhouse and international plans they could make long-term strategies to gain market share.
Fortunately, Matav's international expansion plans do make sense because they have been able to learn from Macedonia and how to anticipate market struggles and be able to assess them. Also, by winning the bid for MakTel, they were able to expand their international market. They plan on acquiring Montenegro as their second international acquisition since it is very small and for sale. They will be able to make decisions similar to those that happened in Macedonia. So it does make sense to start in Montenegro because of their new local expertise and it is the only fixed line operator. This can probably start to create a competitive advantage for them. Unfortunately though, in Matav's domestic markets they have no competitive advantage.
With the fixed line market declining and customers substituting lines for mobiles, they should have anticipated this change. They ended up engaging in price wars, instead of offering unique packages and offers like T-mobile when they entered the market. Matav does not fully aim to have competitive advantage strategies, specifically the Internet and mobile business units, but to establish market share and expansion strategies. They did offer tariff packages once and the results were significant, but nothing was done again to get that advantage.
If I were a member of the strategy group for Matav, I would suggest foreseeing the market by doing scenario planning. I would make sure the company would be the ones to drive the market prices direction before other companies like Vodafone or T-Mobile create a competitive advantage. Speaking of competitive advantage, I would highly recommend getting in tune with the technological era. By adapting to this era, they can try to have temporary competitive advantage in the market and be attractive to consumers, since their preferences have shifted from fixed line to mobile services. An example that could advance Matav in technology would be changing to fiber optics. This will help people have access to fiber optics in their Internet, telephone lines, and better quality view of television. Eventually, people will end up acquiring these and will also become satisfied instead of a need. Since it is new technology, Matav should invest in this for their domestic and international markets. They could offer services for reasonable prices with the new technology. This could be the start to becoming a revolutionized company that can foresee the future technology and goals that could help them last a long time.
Related Topics