Mass Customization: Postponement & Component Commonality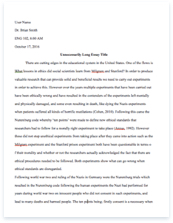 The whole doc is available only for registered users
Pages: 9
Word count: 2012
Category: Marketing
A limited time offer! Get a custom sample essay written according to your requirements urgent 3h delivery guaranteed
Order Now
1. INTRODUCTION
With growth in globalization opportunities, and shortening of product life cycles, firms are increasingly being challenged with requirements to proliferate product variety. In this attempt to meet the varied requirements of customers worldwide, mass customization has become an important requirement for many businesses. Provisioning of mass customisation, however, has its pitfalls. Forecasting gets complex, overhead for product support increases, inventory control becomes more difficult, manufacturing complexity upsurges, and after-sales support gets more challenging. Mass customization is a manufacturing process that combines the flexibility of customised product variety, along with the low cost leadership of economies of scale.
2. BACKGROUND OF STUDY
To the problems thrown by mass customisation, many solutions exist. One solution that pioneering firms have utilised is the influence of product and process designing. This is rendered possible by incorporating design in their supply chain operations, to seek control over product variety expansion. Design has always been viewed as a central driver of manufacturing costs. As high as eighty percent of the manufacturing cost is decided by the design, or the process through which the product is to be developed. Therefore, design can be leveraged to solve the problem of mass customization (Martin M., W. Hausman, K. Ishii, 1998).
By cautiously designing the manufacturing and supply chain processes and the product structure, firms can postpone the point in which the finishing nature of the merchandise is to be determined, thereby increasing the flexibility to tackle varying demands for the multiple products. This methodology is termed as postponement. The degree of success of a firm executing its postponement strategy is determined by how well the firm adapts its process and product characteristics to the market necessities. Principally, these relate to the modifications in the design of the product or process so that realizing postponement strategies become less costly. Essentially, there are two types of changes:
1. Process Postponement
2. Product Postponement
Generally, process postponement requires process standardization. This is fulfilled by standardising certain portions of the process, so that the different product variants share a standard process. By changing the order of customization steps, in which the product achieves distinctive functionalities, process postponement can be achieved. Usually, product postponement requires standardizing the vital constituents, or introducing parts commonality in the product construction.
On the other hand, another solution to improve operational efficiency in mass customisation is component commonality. The objective of component commonality is the reducing of variety within the value chain. It is based on the fact, that products in product families are comprised of similar components. Besides, standardization can be seen as the goal to achieve standards in companies, businesses and industries. It is based on the assumption that products of the same family use alike components. Therefore, this methodology strives to achieve low production variety by replacing different components with one single component for a product family.
3. OBJECTIVE & SCOPE OF STUDY
In the last few years firms have widened their product variety in order to develop new markets and niches. This led to an uneven upsurge in components and suppliers, consequently resulting in a higher degree of complication in the manufacturing processes. In this project, the impacts on supply chain management through component commonality and postponement are evaluated. In this analysis component commonality is highly linked to inbound logistics and manufacturing, whereas postponement corresponds with outbound logistics and the customer specific demand.
The two concepts are closely related and by correct implementation, companies can achieve competitive advantages along the entire supply chain. Component commonality and postponement have been an area of research for more than two decades, now. Several models and theories have been established, but their business application is a rarity. This project work will show the positive benefits of postponement and component commonality. The insights from background study will be leveraged to evaluate the impacts on the supply chain variables. The idea of this project is to persuade forms in making combined component commonality and postponement decision towards fulfilling mass customisation for a richer and wider product variety.
4. MASS CUSTOMISATION
With increasing competitions in today's times, companies have widened their product portfolio in order to create and expand in new markets and niches. This has brought about an uneven increase in components and suppliers. As a result, the process of manufacturing has become more complicated. Component commonality and postponement have impacts on supply chain management. While component commonality bears strong association with inbound logistics, postponement has strong linkages with outbound logistics. The two methodologies, however, are interrelated, which by correct application, lends competitive advantages to the company.
4.1 Component Commonality
The principal target of component commonality is reducing the variance within the value chain. It is based on the assumption that products of the same family use alike components. Therefore, this methodology strives to achieve low production variety by replacing different components with one single component for a product family. Furthermore, component commonality does not limit its applicability to a single product, but a variety of products can be produced with the same components, for a specific family of products.
Most of the corporate divisions are affected by component commonality. Component commonality brings about a reduction of cost, development time and risk due to the repeat and successive use of prevailing components. When viewed from the lenses of production, component commonality simplifies the production planning and control processes; and at the same time, also eases the use of economies of scale and reduces the complexity in procurement and production. This methodology enables risk pooling leading to better and more accurate forecasts. The negative effects should also be taken into consideration before the implementation of component commonality. It can lead to higher volatility in production, even though the average work-in-progress is lesser.
4.2 Postponement
Postponement is a model by which tasks are delayed, until customer orders are established. The concept was introduced to curtail uncertainty in marketing, and has suitably been modified to curtail uncertainties in supply chain processes too. Postponement can be classified across form, place and time postponements. Time postponement can be further divided according to the value chain activities in packaging, labelling, production and assembly postponement. On one hand, form postponement strives to maximize the commonality of a component before the point of differentiation; on the other hand, time postponement aims for the latest allowable differentiation.
Place postponement means the goods transfer, after the receipt of orders to a node below, in the supply chain. Various differentiation points may occur within a supply chain. The supply chain can be divided into two classes, based on the position of the differentiation point. Push strategy is used before the differentiation point, whereas pull strategy is applied after. Numerous benefits are gained by postponement: a reduction in stock wastages, a decrease of work-in-progress, a drop in the lead time and delivery time, simultaneously registering an increase in customer satisfaction. Additionally, postponement better enables to address short-term changes in customer demand.
From the perspective of procurements, postponement facilitates economies of scale. Product architecture has a major impact on this implementation. An overall improvement can be registered, if the cost of development and the over engineering of functional requirements are lesser than the reduction of the costs gained through economies of scale. The product architecture is very important for an advantageous implementation of postponement. Mostly, this means that existing products have to be redesigned. For these purposes component commonality and product modularization are the best design principle choices.
5. INDUSTRIES PRACTICING MASS CUSTOMISATION
5.1 Hewlett Packard
One of the key areas of implementation of postponement techniques in Hewlett Packard, has been in customising their printers adjacent to the local markets of sale. The central idea behind this is to delay delivery of a printer to a certain geographic market by producing universal skeletal printers, and then applying power supplies and labels at the last stage once customer demand is more certain. This way, HP matches the supply and demand more efficiently, while gaining pooling. Generally, most computer manufacturers have a single factory for a large market, and these manufacturers then ship the product from this plant to regional distribution centres. Usually, only one central plant exists and products made from this plant are delivered to the distribution centres around the world. Therefore, HP's case of printer manufacturing is a classic example of leveraging economies of scale, while catering to large market needs.
5.2 Motorola
The Radio Products Americas Group (RPAG) of Motorola runs on the methodology of postponement for its two-way radio business. RPAG manufactures radios for several retailers, distributed locally, regionally and even nationally. The central problem was that these retailers mandated immense variations in the requirements of packaging, and storing. This was because, the final end users demanded product-variety.
Prior to implementation of postponement, Motorola was developing and delivering and distributing products to different distribution centres, and eventually channel the products to the retailers for stocking. After the mass customisation strategy was implemented, the circuit board – which was the costliest component of the radio, was produced at various plants and transported to the distribution centre. Only after an order was confirmed was the pre-manufactured circuit board fitted into the different housing. With this new strategy, the distribution centre of Motorola could now stock a wider variety of finished goods, without having to spend a higher sum in the inventory.
6. CONCLUSION
Generally, supply chains are analysed by means of supply chain design and supply chain planning and management. Supply chain design is closely related to supply chain configuration and collaboration, whereas supply chain planning and management refers to supply chain coordination. In order to evaluate the impact of component commonality and postponement on supply chain management, we divide the supply chain into two key areas: 1. Supplier network
2. Manufacturing and distribution to the customer
When viewed from the lenses of configuration and collaboration of supplier network, uniting component commonality leads to a decline in the number of suppliers, which facilitates thorough development of the remaining suppliers. When viewed from the lenses of manufacturing and distribution, the amalgamation of component commonality and postponement results in many advantages. Due to the reduced number of distinct components, the risk of mismatched components is reduced, and consequently a reduction in intricacy of the assembly process and the inbound logistics is brought about. Competition in business has forced companies to tackle the challenges of supply chain in an integrative manner.
Therefore, it is not adequate to optimize manufacturing and assembly without considering the effects on the supply chain. In spite of the fact that component commonality should be forced also in new product development, redesigning products offers ability to reflect on the necessity of all current implemented product features. It offers a likely solution for ironing out design and manufacturing intricacies, by excluding nonessential functions.
In context on the impacts on supply chain management, the combination of both design principal result in an overall decrease of coordination effort. Yet, one has to admit, that this reduction in effort is most bold in the supplier network and the manufacturing company. Additionally, the reduction of the distinct number of components lead to a lesser number of suppliers involved, which was responsible for an increased and possible time overheads. The supplier is now regularly audited to maintain the current status quo. From the customer point of view, delivery lead times have been shortened and the manufacturing firm is capable of reacting to changes in demand.
REFERENCES
Alderson, W. 1950. Marketing Efficiency and the Principle of Postponement, Cost and Profit Outlook. Bucklin L.P. 1965. Postponement, Speculation and the Structure of the Distribution Channel, Journal of Marketing Research: 26-31. Martin M., W. Hausman and K. Ishii. 1998. Design for Variety, Product Variety Management: Research Advances. Kluwer Academic Publishers: 103-122. Mass Customisation Definition, Investopedia. 14 March 2013. <http://www.investopedia.com/terms/m/masscustomization.asp#axzz2Njz8t6wX> Swaminathan J.M., Lee Hau L. 2001. Design for Postponement. Handbook of OR/MS on Supply Chain Management: 2.
Related Topics